Want to track your GiveWP donations in Google Analytics?
Tracking your donations in Google Analytics is the best way to keep an eye on your traffic, learn more about your audience, and increase your donations.
While eCommerce tracking in Google Analytics sounds intimidating, there's actually a very easy way to set it up to track your GiveWP donations! In this article, we'll show you step by step how to set up Google Analytics to track GiveWP donations.
Set Up Donation Tracking in Google Analytics
Ready to set up eCommerce tracking for GiveWP? Make sure you have GiveWP installed, then follow these easy steps.
Step 1: Install ExactMetrics
ExactMetrics is the most powerful Google Analytics plugin for WordPress, without the high costs. In addition to the eCommerce tracking we're going to be setting up here, you'll get a whole list of features that will help you grow your business with the help of analytics.
So to start, head to the Pricing page and get started with ExactMetrics at the Pro level. Once you complete checkout, download the plugin.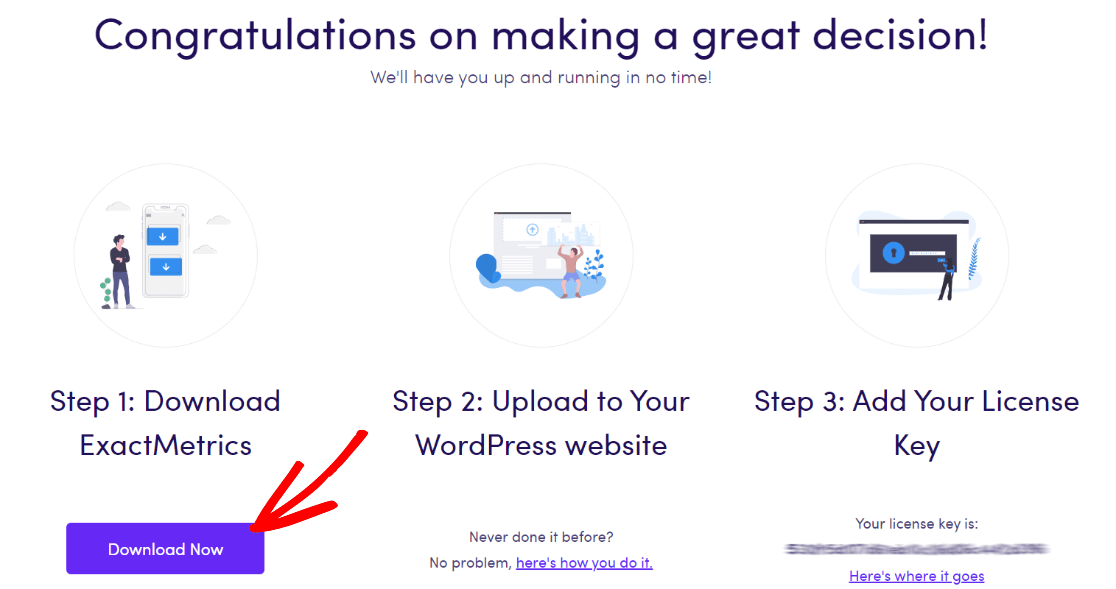 Next, upload it to your website.

Step 2: Add Your License Key and Connect to Google Analytics
Now that you have ExactMetrics installed, you can add your license key and connect your Google Analytics account. To get set up, click on ExactMetrics under your WordPress Dashboard and click the big green "Launch the wizard!" button.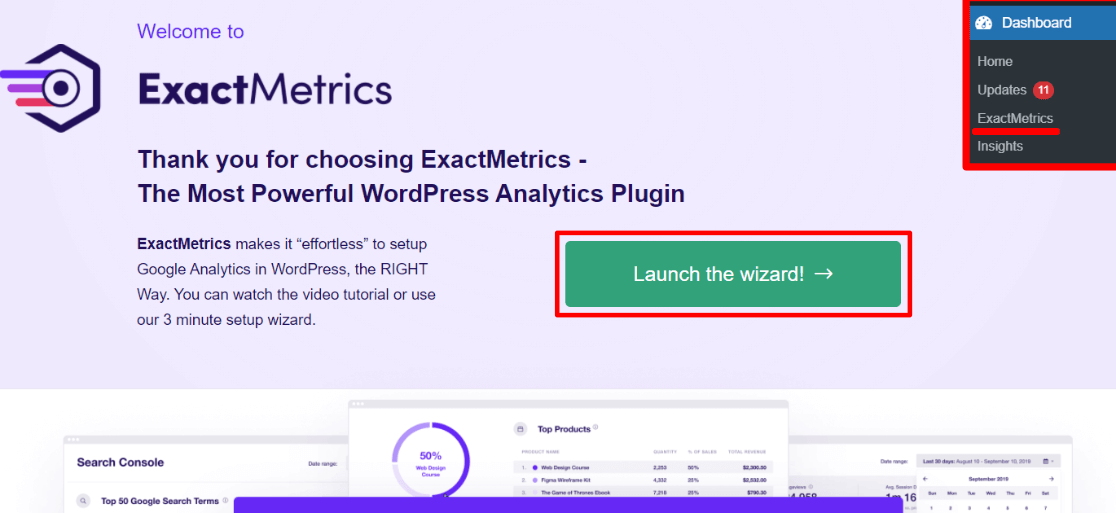 Once you're in the wizard, you'll get to this page where you can add your license key and connect with Google Analytics: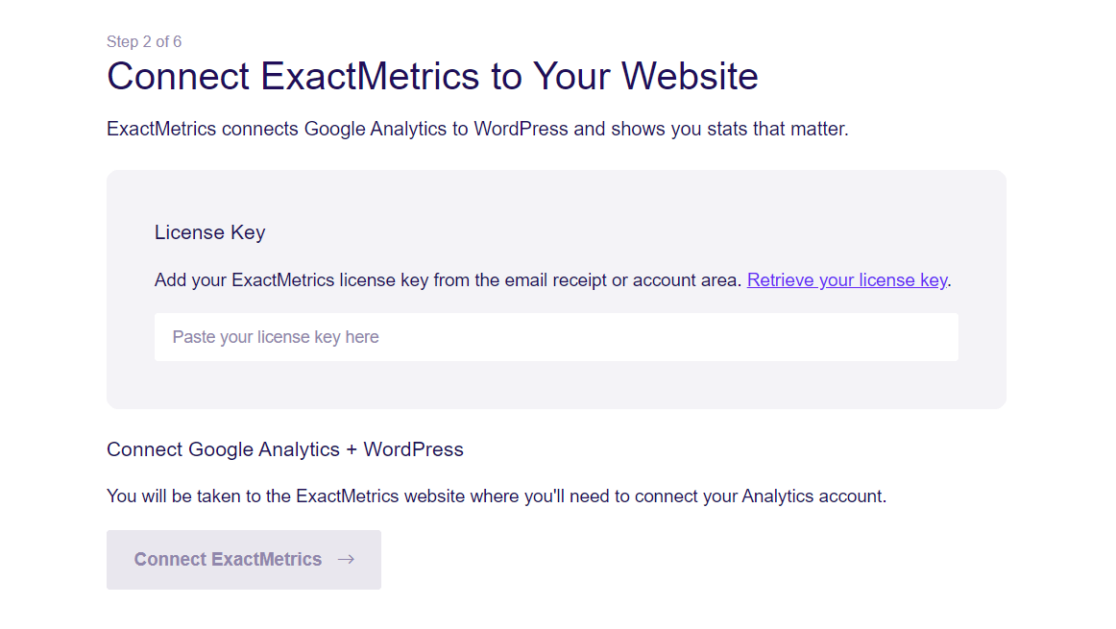 After that, just keep following the setup prompts, answering questions about your business, until setup is complete.
Step 3: Make sure Google Analytics eCommerce Tracking is Enabled
In order to connect ExactMetrics to the Google Analytics eCommerce reports, you'll need to turn it on in Google Analytics. To do that, head to the Admin area in Google Analytics and click on "Ecommerce Settings" in the right-hand "View" column.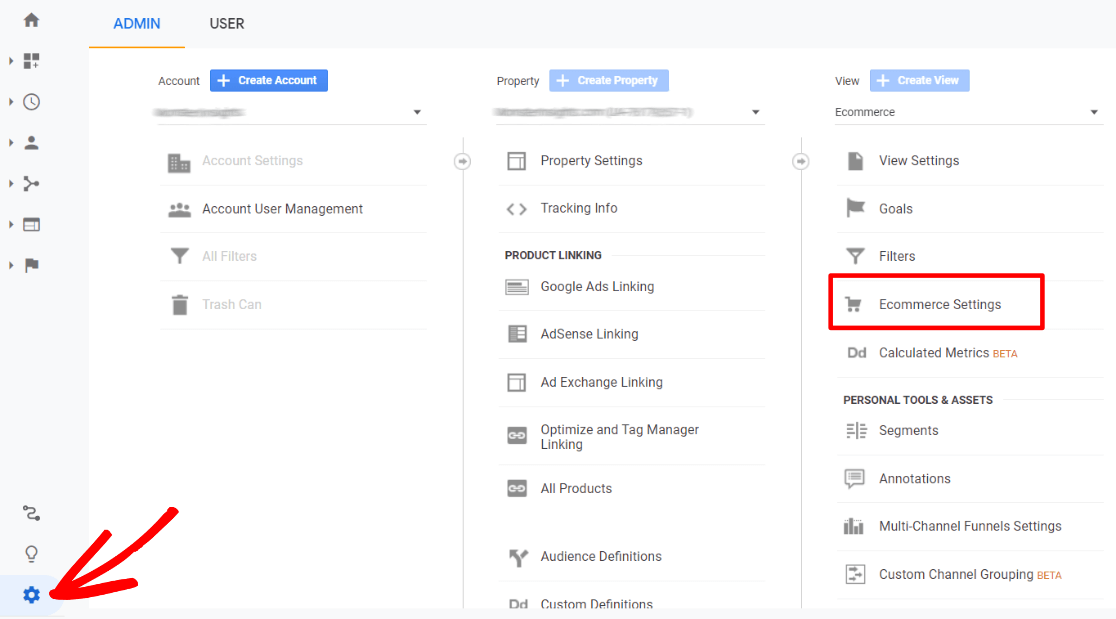 Once there, toggle both buttons to the on position and click Done.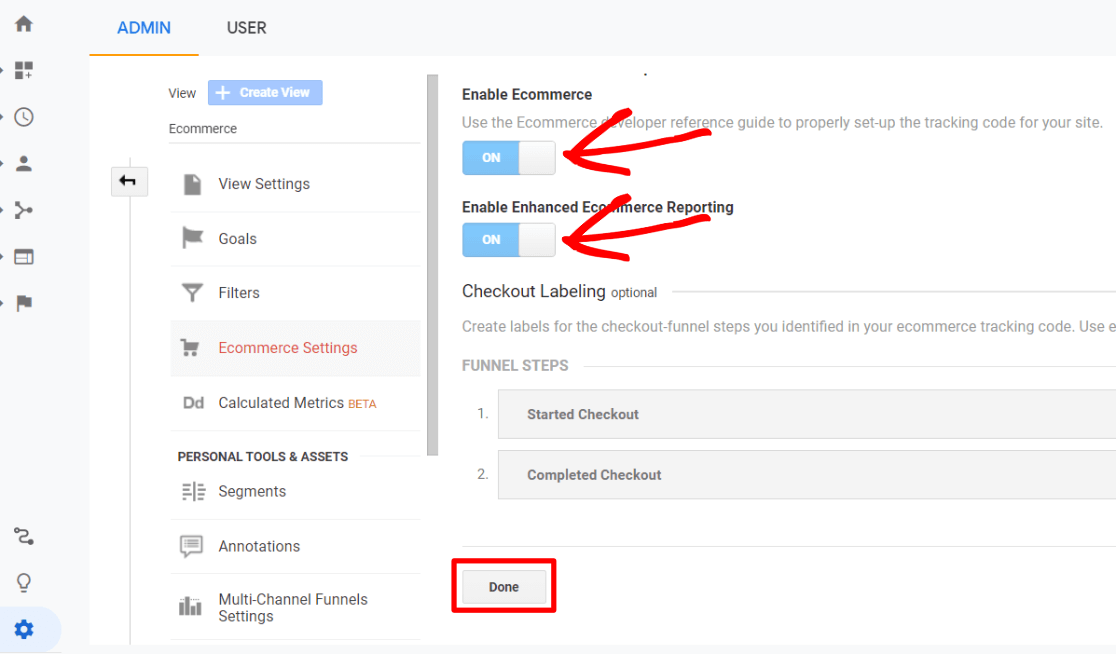 That's it! You've got eCommerce enabled in Google Analytics.
Step 4: Enable the ExactMetrics eCommerce Addon
Now, head to ExactMetrics » Addons in WordPress and install the eCommerce addon.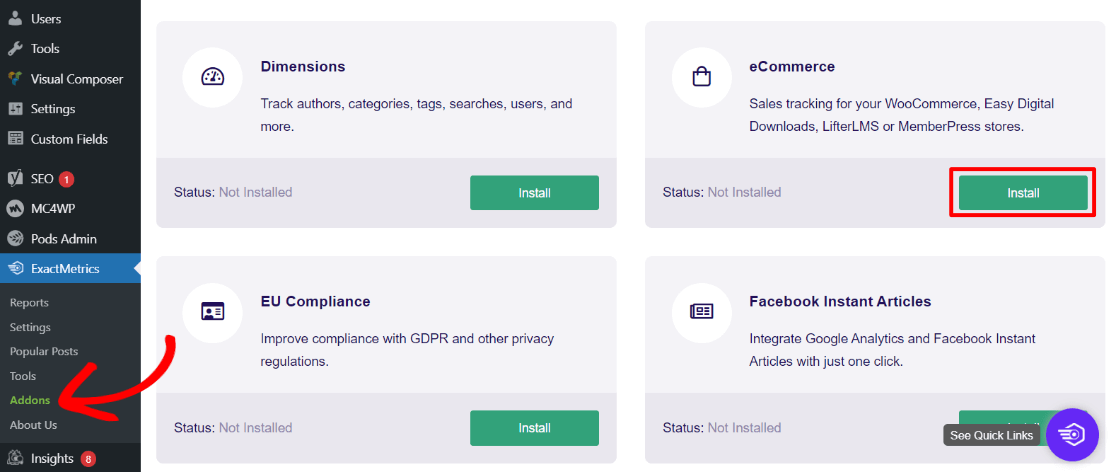 Next, head to Settings » eCommerce and toggle the switch to on.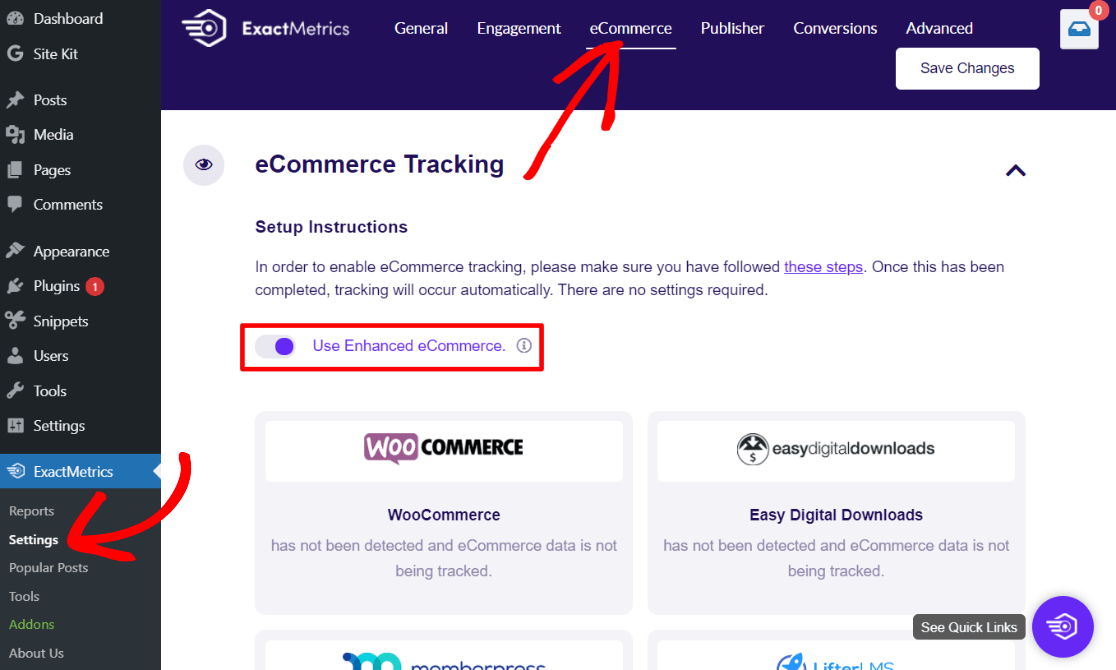 Also on this page, you can scroll down to see that GiveWP is automatically detected and tracked: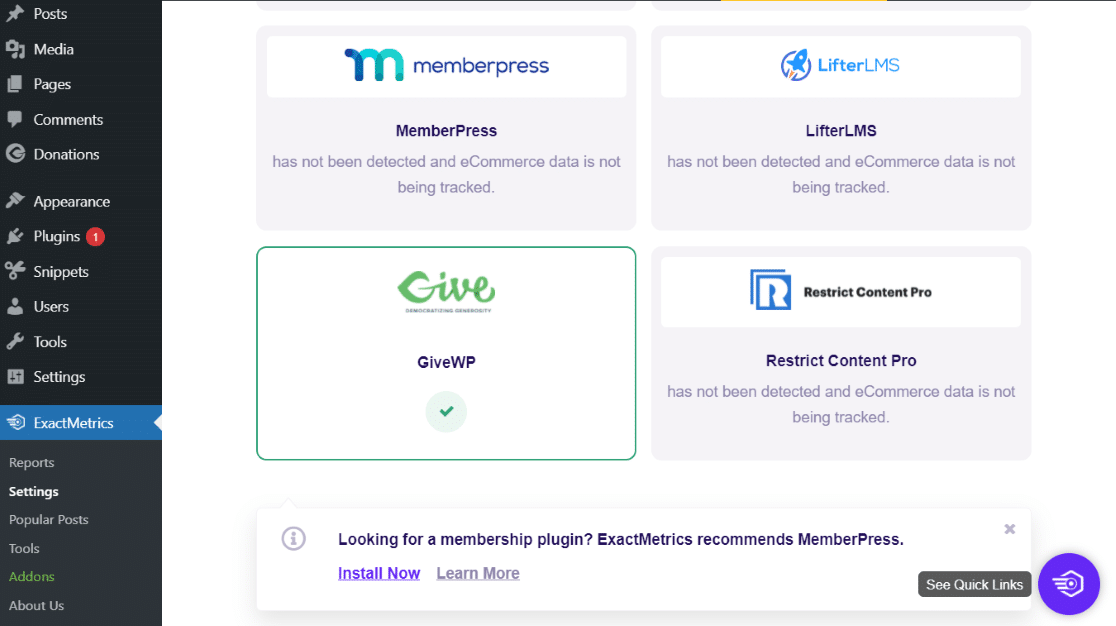 That's it! You now have eCommerce reports enabled in both Google Analytics and ExactMetrics, GiveWP is connected, and you're ready to get started with eCommerce reporting.
Need to set up a newsletter for your nonprofit? Check out How to Start a Nonprofit Newsletter (Mistakes, Best Practices & Examples).
Want more Google Analytics tips? Read 8 Google Analytics Metrics Every Business Should Track.
For more tutorials and tips on analytics for WordPress, follow us on Facebook and Twitter.