Would you like to learn about your website's Google search performance?
You can monitor your site's presence using the Google Search Console.
Then you can connect your Google Analytics account to your Google Search Console to easily analyze SEO rankings and other Analytics data.
If you are a Plus user of ExactMetrics, you'll be able to view a Search Console report from within your WordPress site, as part of ExactMetrics reports.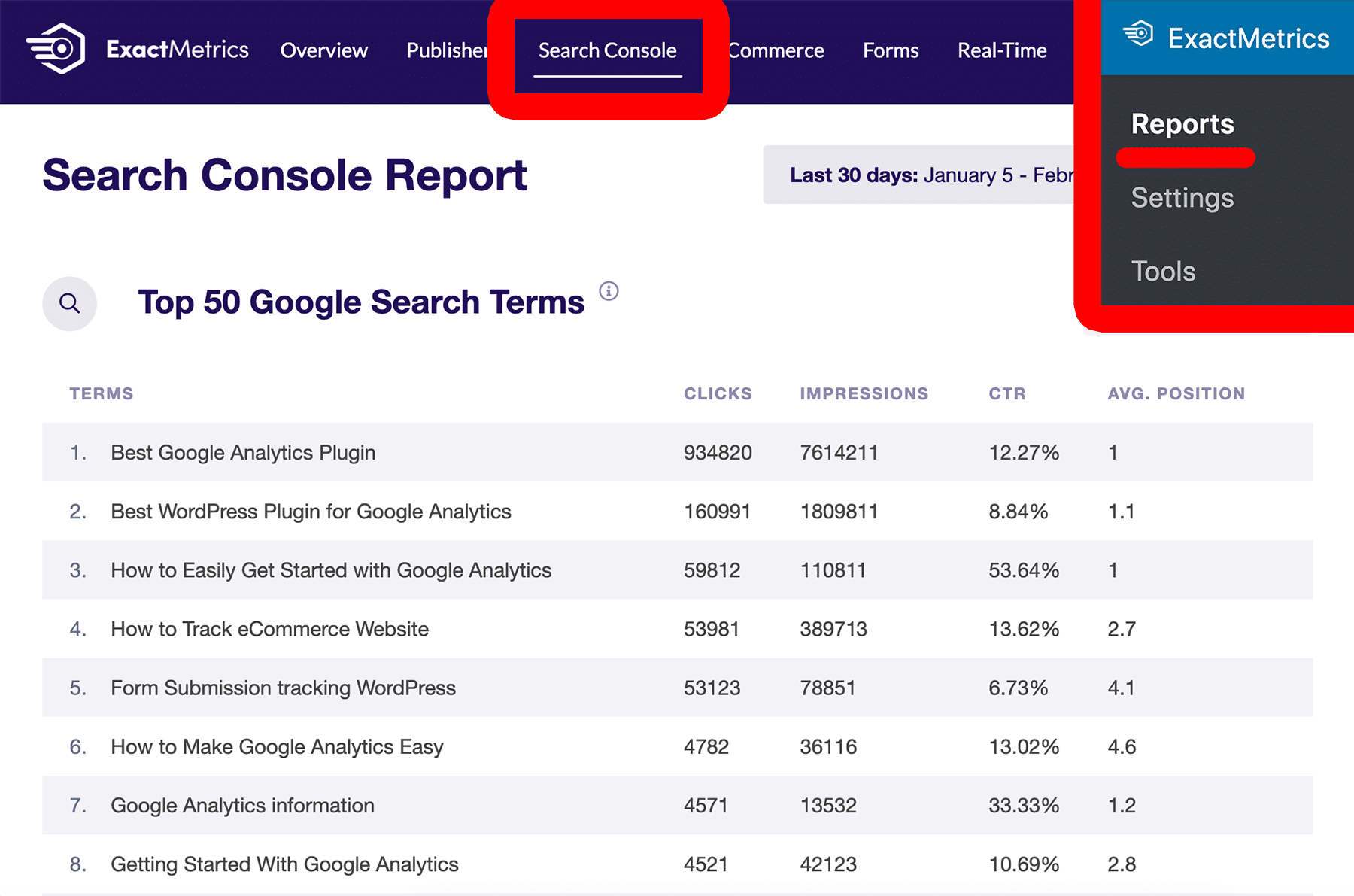 Prerequisites:
You already added and verified your sites in Google Search Console.
This includes already adding each variation you have:

http://yoursite.com
http://www.yoursite.com
https://yoursite.com (If applicable.)
https://www.yoursite.com (If applicable.)
Important:
Before we start, it's essential to know that Google Analytics and Google Search Console are sensitive to the variations of your website. If you're forwarding to https:// but you only connect to the search data of http://, you won't see any data in analytics.
To begin, sign in at analytics.google.com and click on Admin.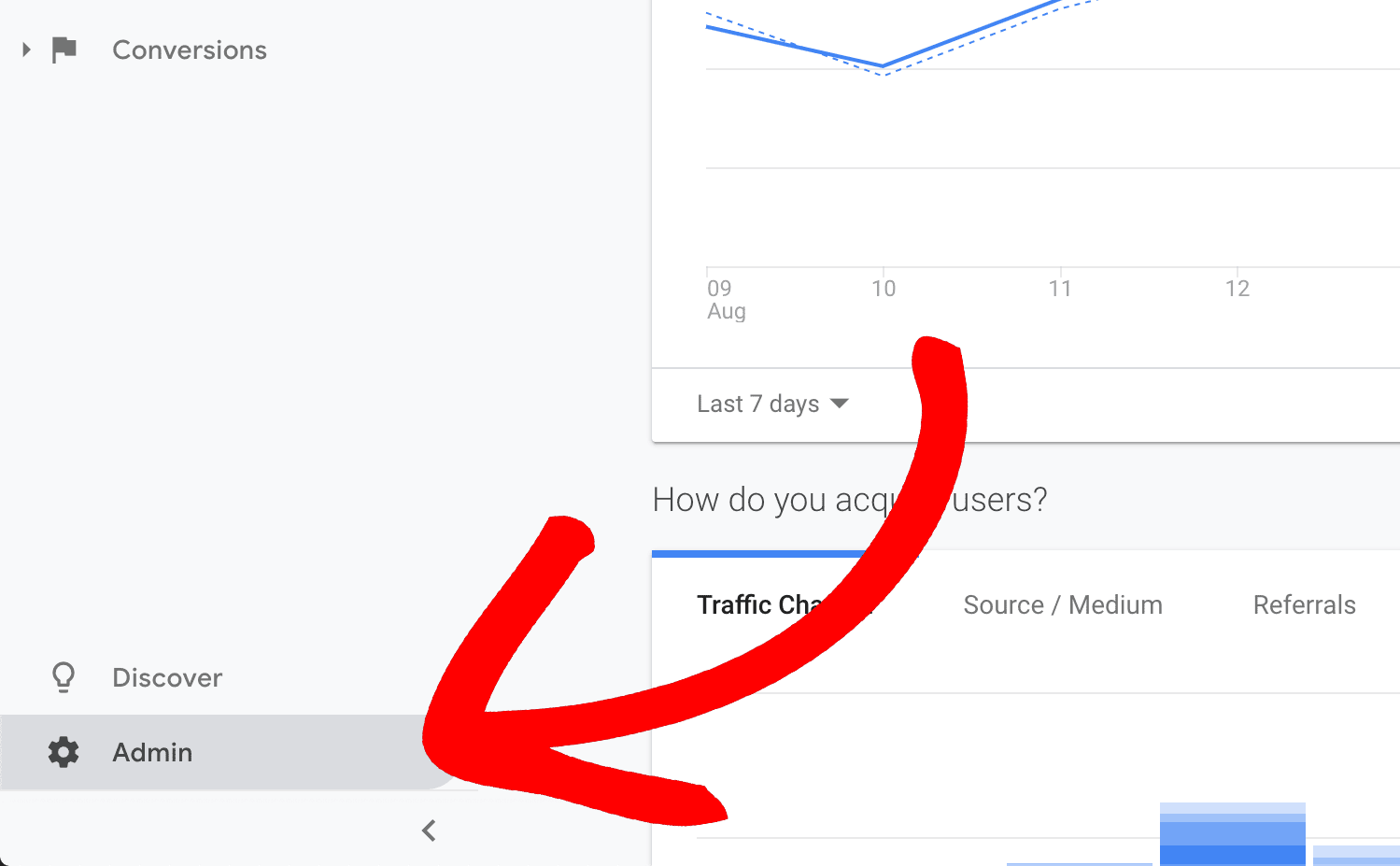 In the Property column, ensure the correct property is selected and then click All Products.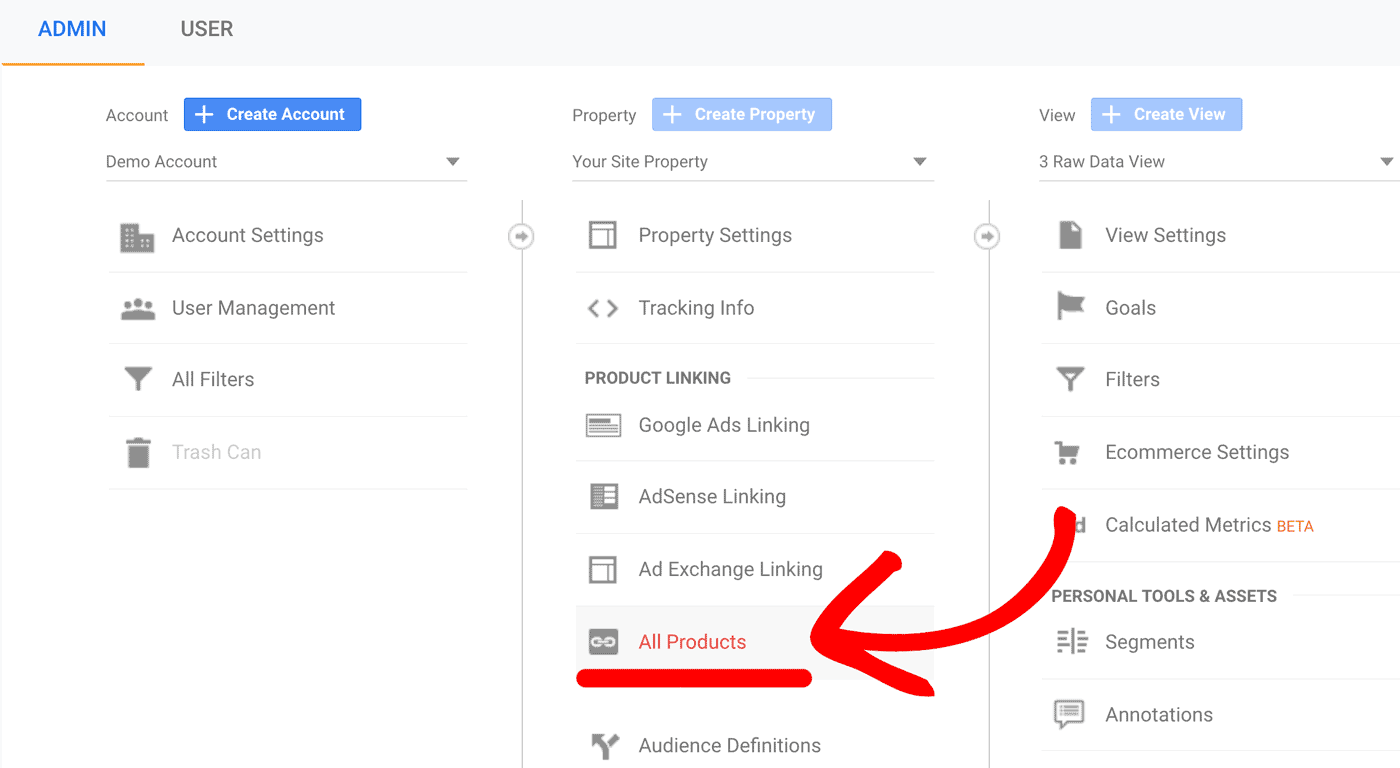 Scroll down to find the Search Console section and click the Link Search Console button.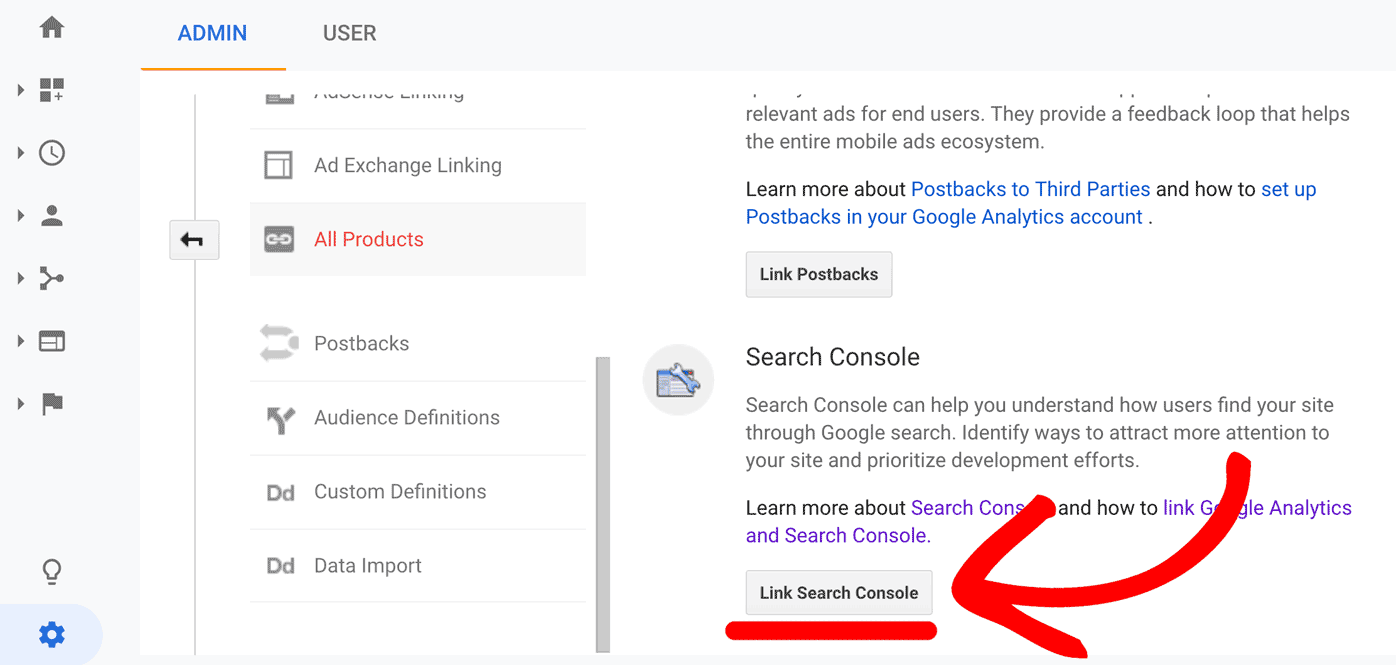 Click Add.

You will be prompted to link your website. Within the list shown remember which URL you need to select since they need to be identical for both Google Search Console and Google Analytics.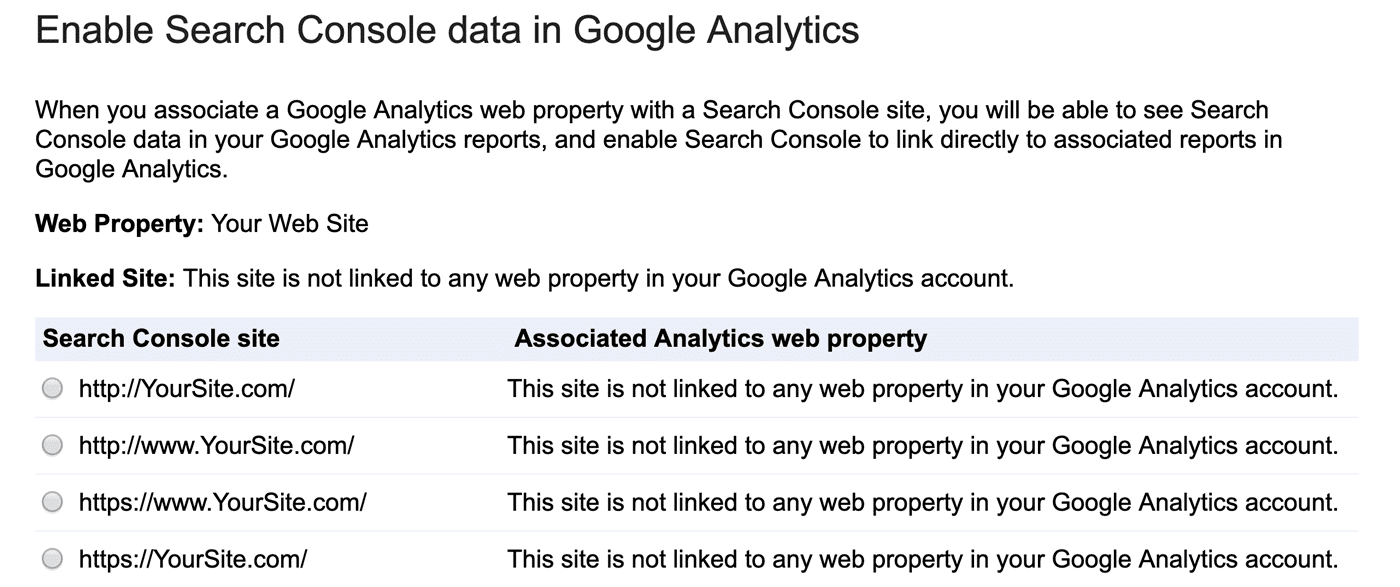 Select the correct URL. This URL needs to match 100% exactly with the URL in your Google Analytics property settings.
To verify the URL, you can go to analytics.google.com » Admin » Property Settings and look for the Default URL.

Click OK to finish.
Once connected, you should be able to access your search console reports under Acquisition » Search Console » Queries: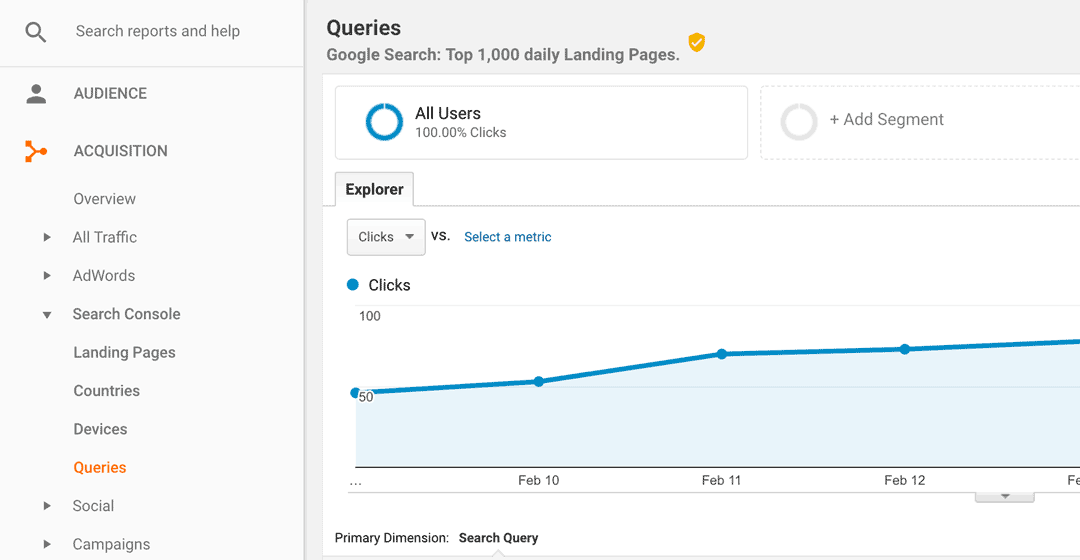 If you are a Plus user or higher, you can view the Search Console Report within ExactMetrics.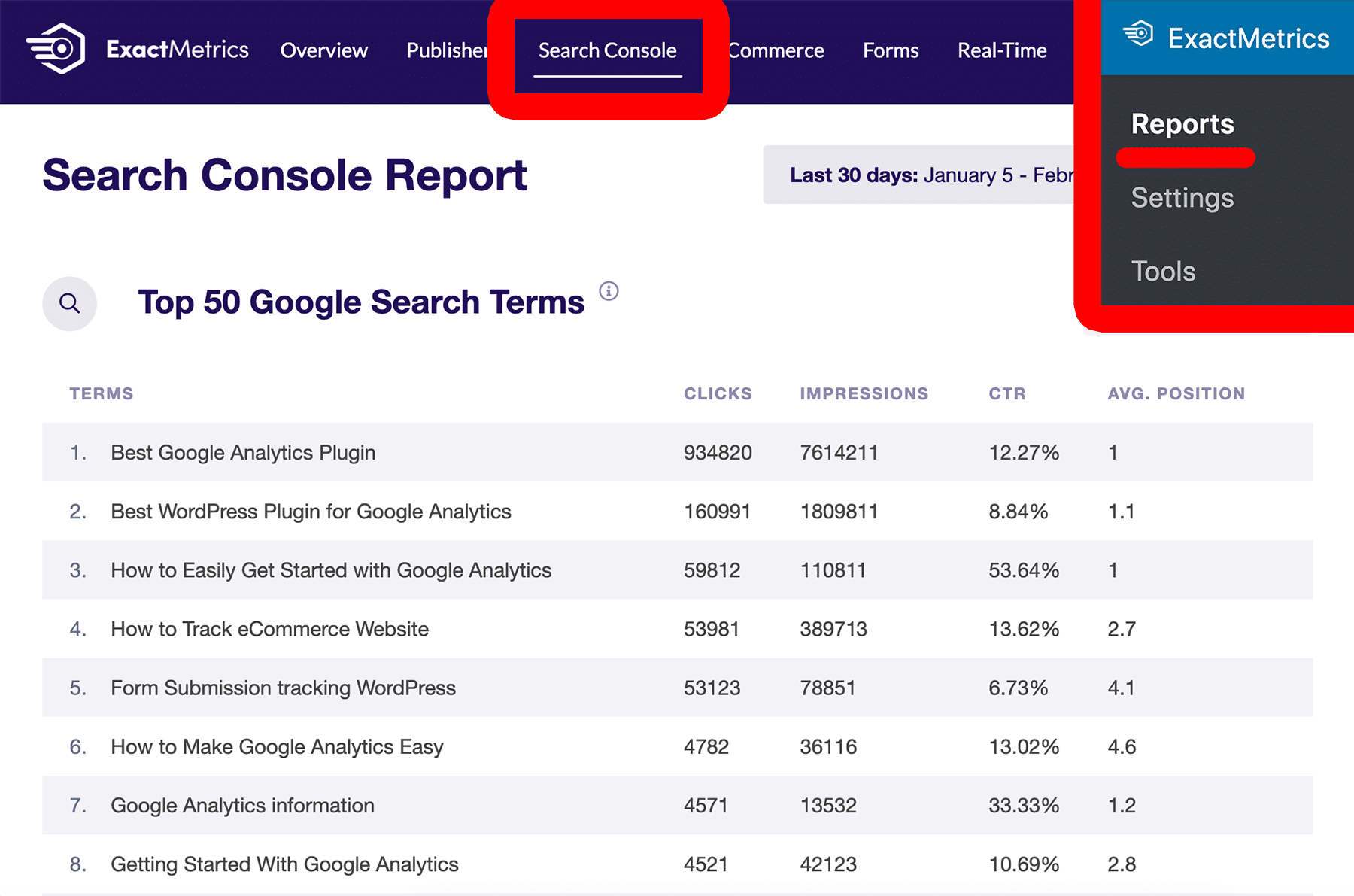 You did it! You learned how to connect to Google Search Console.
What's next? Learn about setting up enhanced eCommerce tracking: How to Enable Enhanced eCommerce in WordPress.