Are you finding Google Analytics 4 a little difficult to navigate and find the reports you need? To help you out, the ExactMetrics team just added SIX new and updated reports to our dashboard!
In ExactMetrics 7.18, you'll find new metrics in those updated reports like engaged sessions, conversion rate and revenue per page, and more. These reports will make GA4 easier to use, because you won't even have to open it to find your important data.
With all of the new metrics available right at your fingertips inside your WordPress dashboard, you can make better decisions about your marketing tactics and ultimately bring in more revenue.
Excited? So are we! Let's take a look at the new and updated reports.
Just open your WordPress dashboard to find:
Top pages (with more metrics)
Landing page details (with more metrics)
Technology
Source/Medium
Top campaigns (UTM data)
Coupons used
Let's take a look at each new and updated report.
Top Pages (With More Metrics)
In ExactMetrics 7,18, you can access a new Pages Report that includes page views, engaged sessions, new sessions, and bounce rate.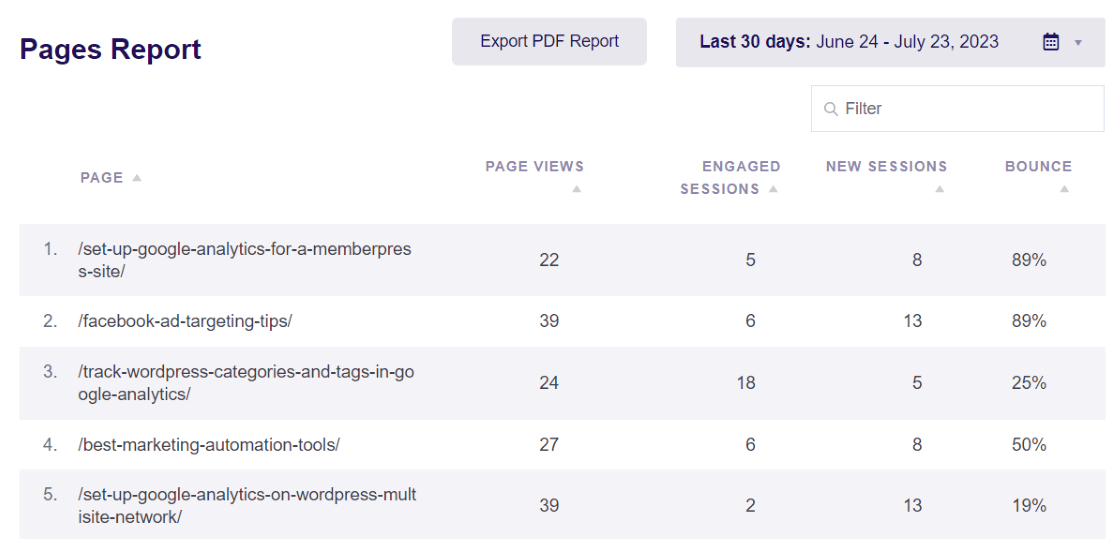 Landing Pages (With More Metrics)
We've added a Top Landing Pages report with more helpful metrics to help you keep track of how your landing pages are performing. You'll be able to see your pages' sessions, engaged sessions, pages per session, conversions, and more. With all of this information, you'll be able to figure out which pages are doing really well, and which ones might need tweaking to perform better.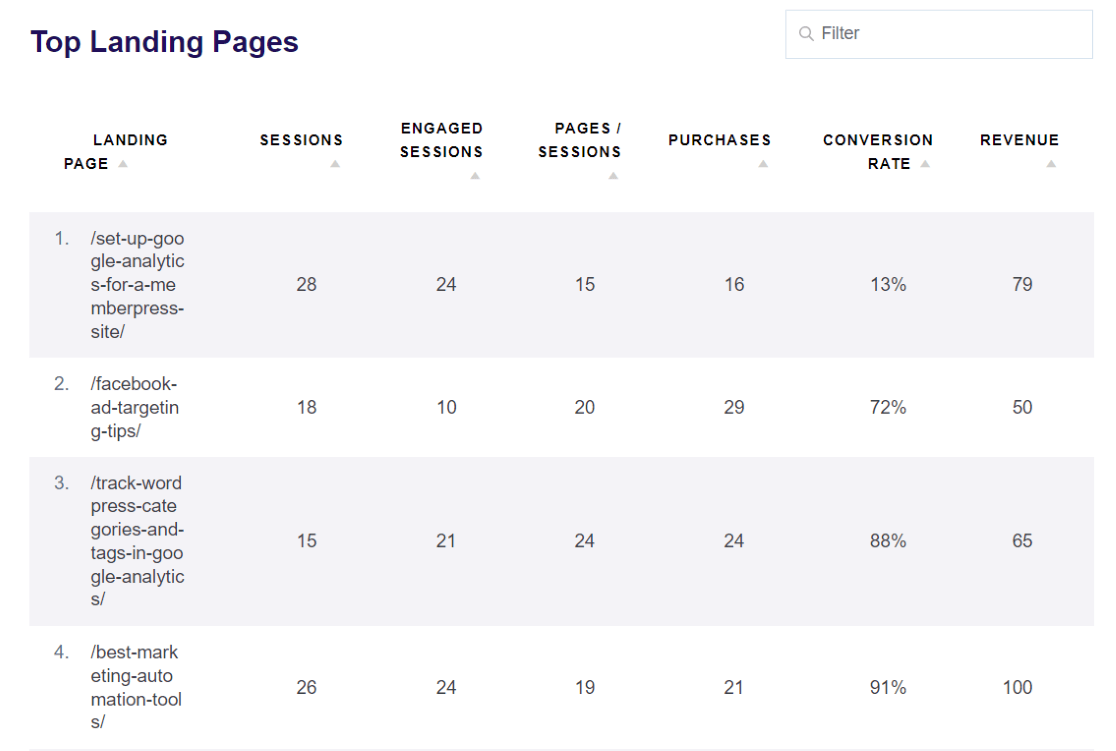 Technology
What devices and browsers did your users use to access your website? This data can be incredibly helpful in understanding your audience, and help you test your site for any errors or usability issues.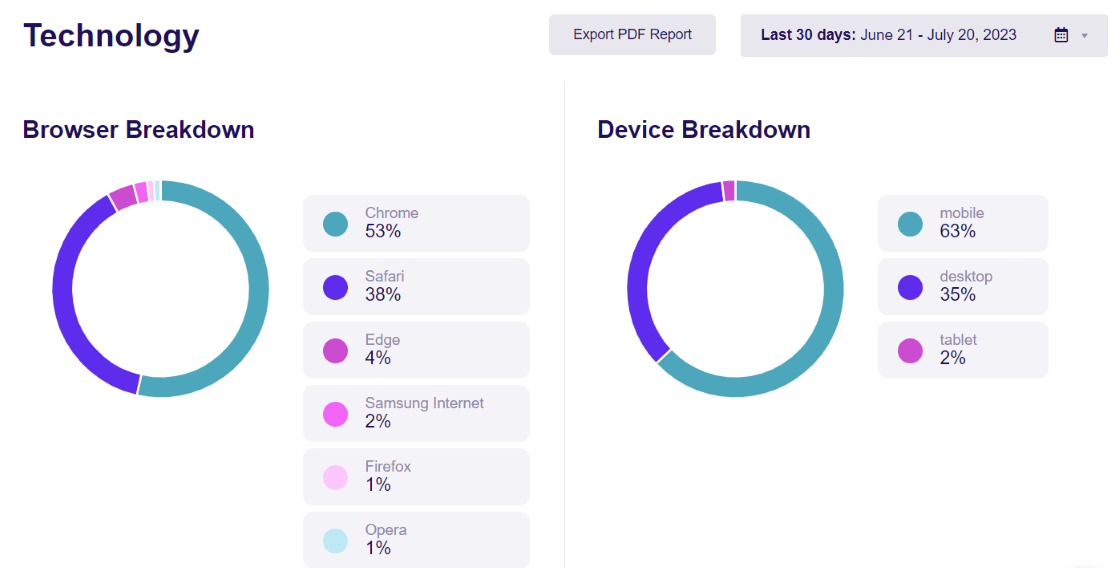 Source/Medium
How are your visitors actually finding your website? Are they clicking on your site from another site, finding you in Google search, clicking an ad, clicking on a social media post, or another method? Find out easily now right in your WordPress dashboard with the Source/Medium report! Plus, you'll see helpful metrics for each channel, including engaged sessions, pages per session, purchases, conversion rate, and more. With this data, you can focus your marketing efforts on the sources that are going to have the biggest returns.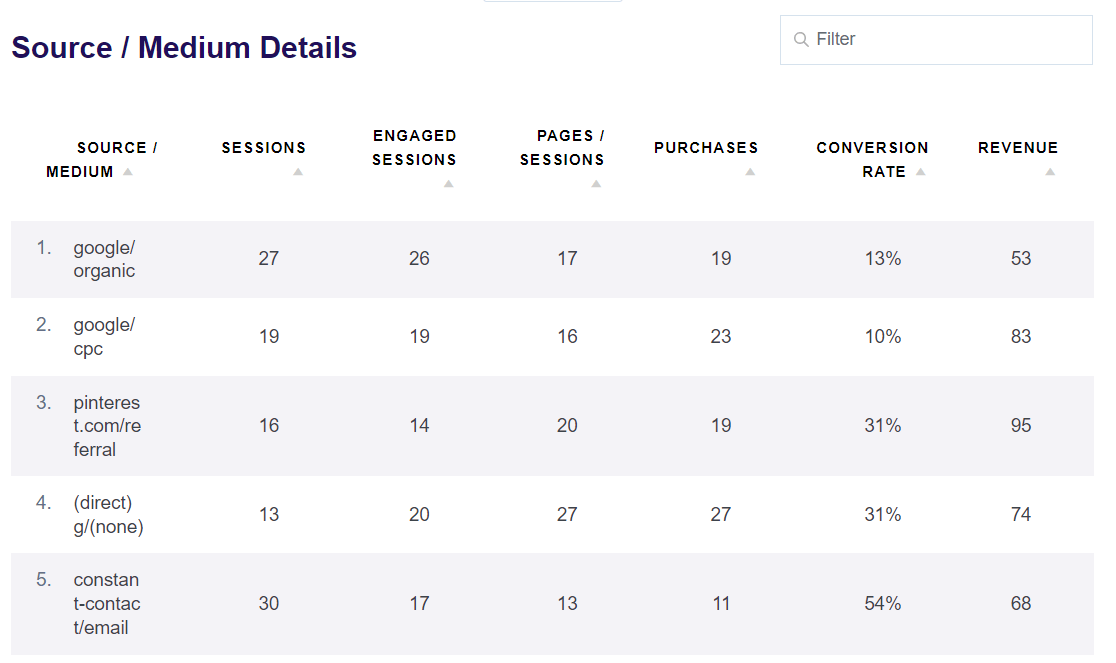 Top Campaigns
Do you use UTM tags to track your traffic from different campaigns, like emails, social media posts, ads, and more? Well, now you can find out which campaigns are sending the most traffic to your site, and which ones are leading to engaged sessions, purchases, and conversions on your site.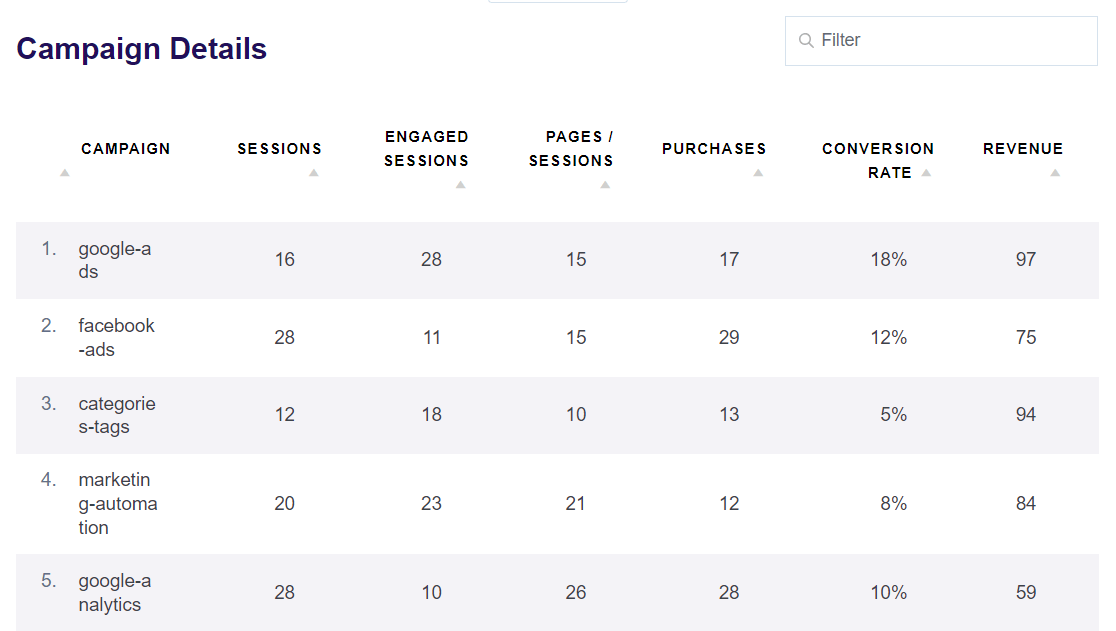 Coupons
Do you have an eCommerce store and use coupons? You're going to love the new Coupons report! Use is to find out which of your coupons are bringing in revenue, how many transactions they've been used in, and what the average order value is when they're used.

That's it for this release!
We hope you love our new reports. We'd love to hear your feedback!
Not using ExactMetrics yet? What are you waiting for?
Don't forget to follow us on Twitter and Facebook to see all the latest Google Analytics tutorials.