Are you wondering how to set up Google Analytics email tracking? Tracking what your email traffic does on your website is a crucial part of understanding whether or not your emails are working to grow your business. So, it's important to make sure your emails are being tracked correctly!
Although Google Analytics has gotten smarter, it still can't know for sure where some users came from. If you don't set up your email links properly, Google Analytics will lump those clicks in with your direct traffic and you won't be able to tell how your emails performed.
In this article, we'll show you how to set up Google Analytics email tracking correctly. Follow along to track your email visitors!
What is Google Analytics Email Tracking?
Google Analytics email tracking is setting up your email links so that Google can properly track them. If you use regular links without the special parameters we're going to show you, odds are your email traffic will show up in the Direct channel. With your email traffic not properly categorized, you won't be able to figure out how long those visitors spent on your site, what pages they visited, whether or not they completed a conversion, and more.
Email Tracking Basics: UTMs
To track links in your emails, you'll need to know about something called UTM code. Don't worry, it's not as complicated as most other types of code!
Basically, you just want to put a few extra words into your URLs to tell Google Analytics that they're located in your emails. So, anyone who clicks them will be categorized as email traffic.
Instead of sending your email traffic to a link like "yoursite.com/blog/", you'll add extra bits of information to the end of the URL to tell Google Analytics what to do. For example, you might use "http://yoursite.com/?utm_source=constant-contact&utm_medium=email&utm_campaign=spring-newsletter". That link is telling Google Analytics that clicks on that user came from a Constant Contact email, and the campaign is spring-newsletter.
You can add three parameters (extra code bits) onto your URLs. They are:
utm_source – The source of the traffic, such as Constant Contact or your email marketing tool
utm_medium – For email traffic, this should be "email"
utm_campaign – A word or two about the email so you can see one email's performance against another
Luckily, there's a shortcut to creating these links to use in your email campaigns. ExactMetrics users can visit ExactMetrics » Tools to find the UTM builder tool: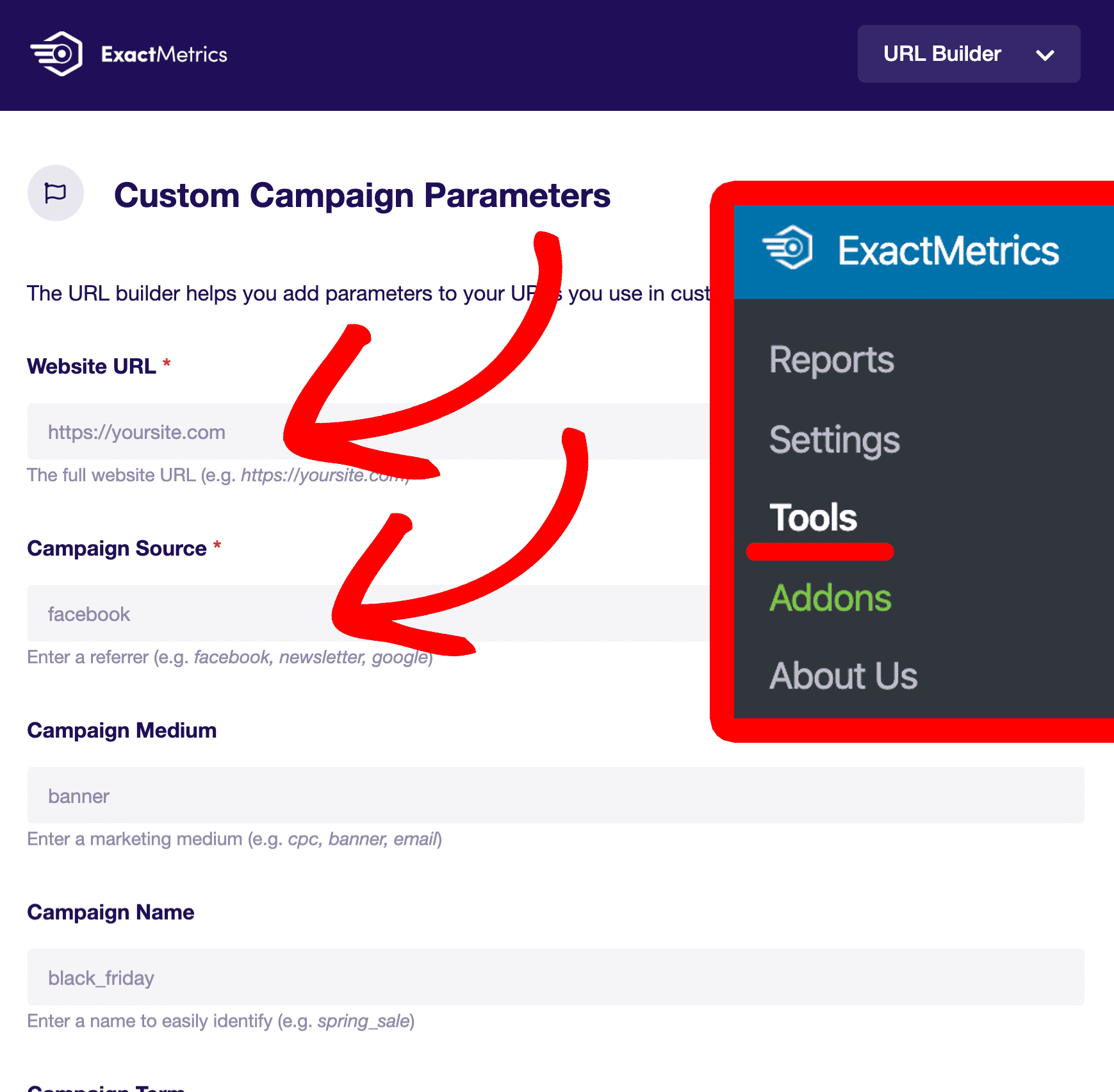 Once you've entered in your preferred terms, the tool will give you the correct URL to copy and paste into your emails: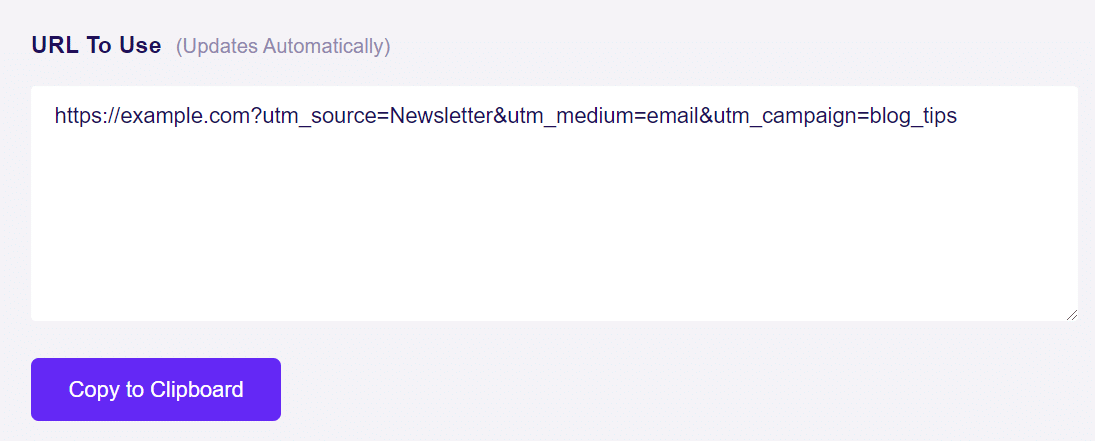 Using UTM code on every link to your website in your emails will ensure that it's all correctly tracked in Google Analytics.
Finding Email Traffic in Google Analytics
Now that you know how to get Google Analytics to track your email clicks correctly, let's take a look at where to find that data inside Analytics.
Since we told Google Analytics what the source, medium, and campaign are for our email links, we can find data about them anywhere you find those dimensions reported.
For example, you can open Google Analytics and head to Acquisition » Traffic acquisition to find Email listed in your channels: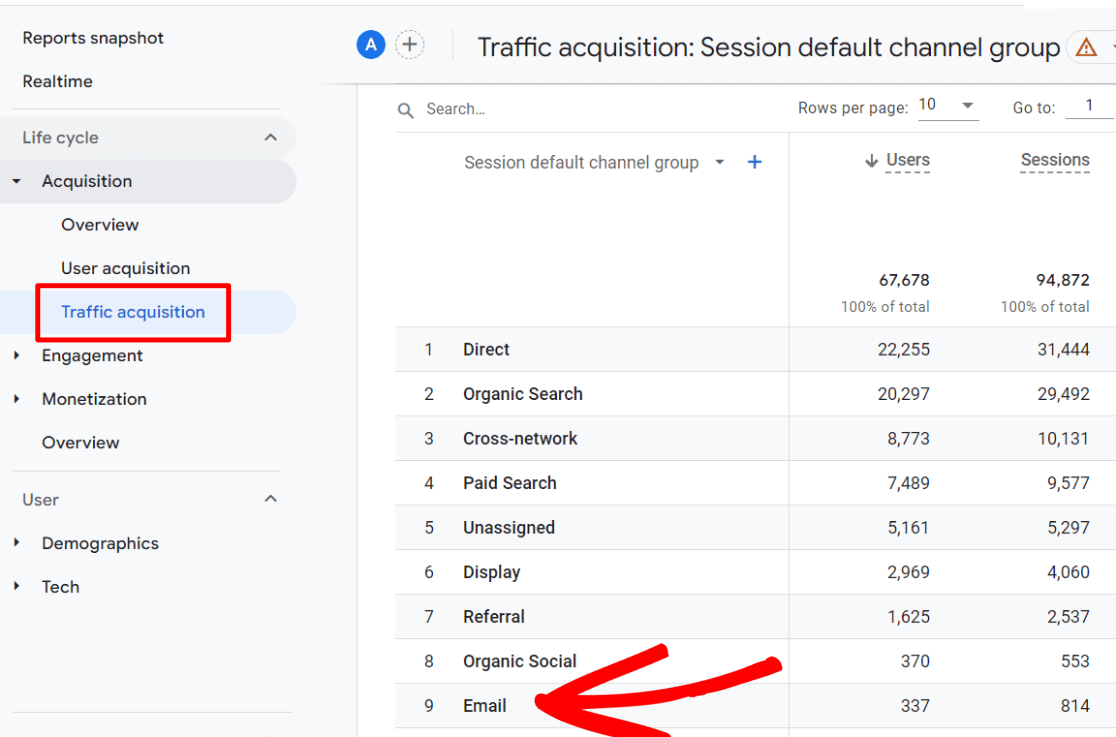 Scroll to the right in the table to find how many conversions and total revenue were attributed to your email visitors: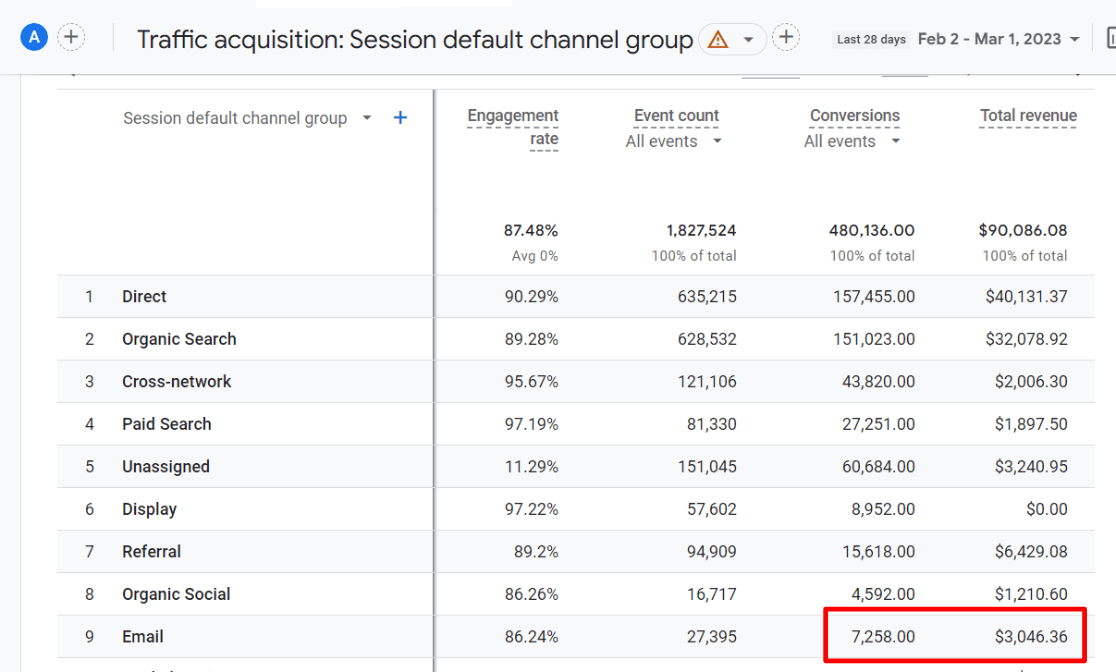 You can also find out how your email visitors are interacting with the pages they visit on your site. To do that, navigate to Engagement » Pages and screens, then click the plus sign at the top of the table: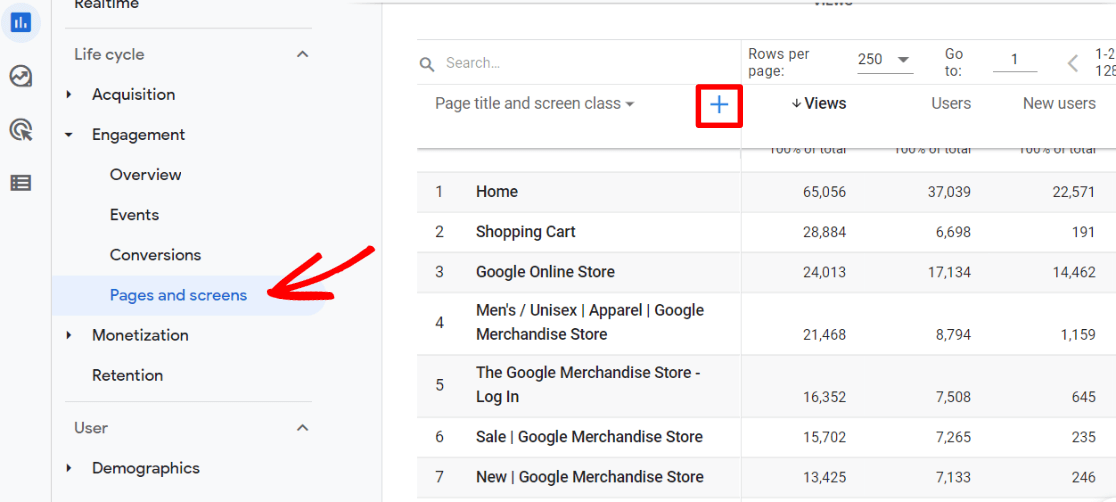 From the dropdown, choose Traffic source » Session medium: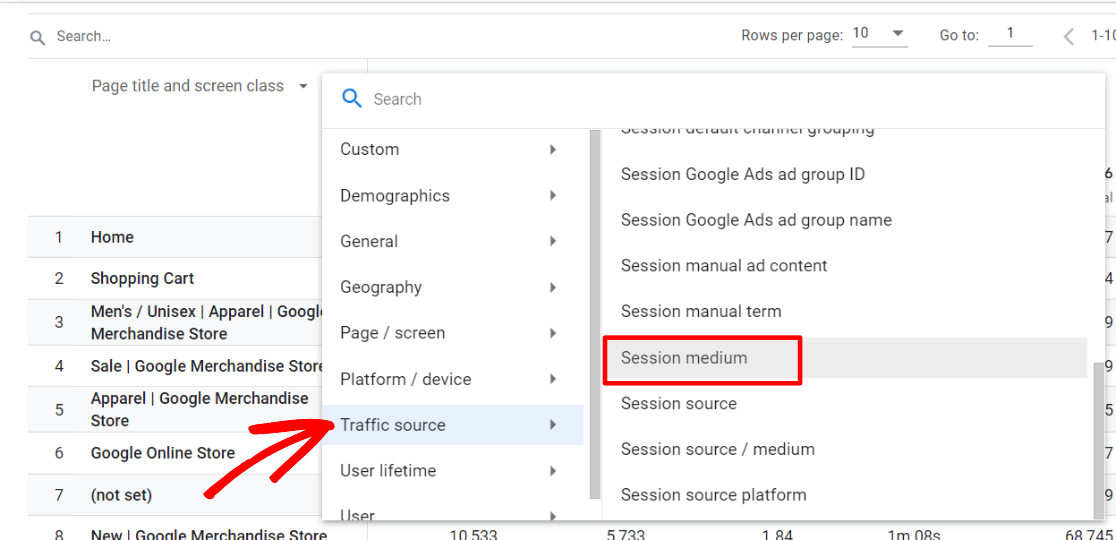 Finally, type "email" into the search bar to see what pages your email traffic visited, how long they spent on those pages, and more:

Sort by Campaign
In Google Analytics, you'll find your email data sorted by campaign by heading to Acquisition » Traffic Acquisition. Once there, click on the Session default channel grouping dropdown: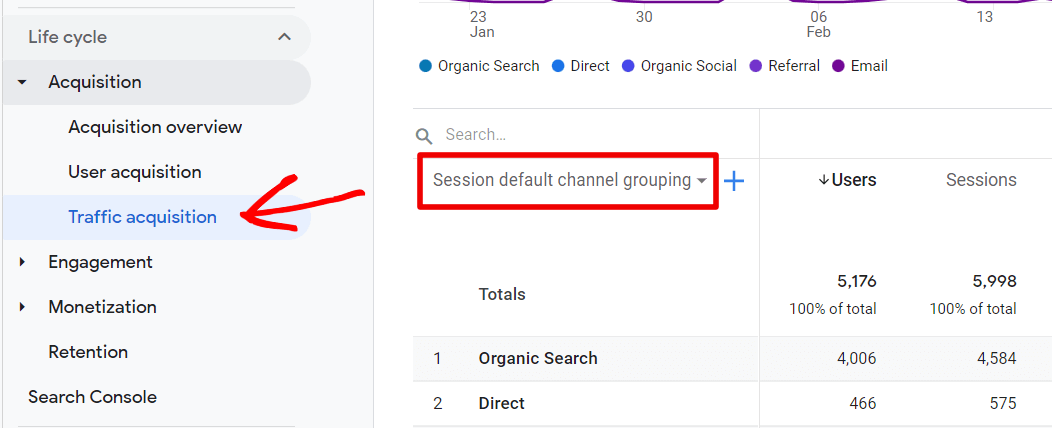 From the dropdown, choose Session campaign: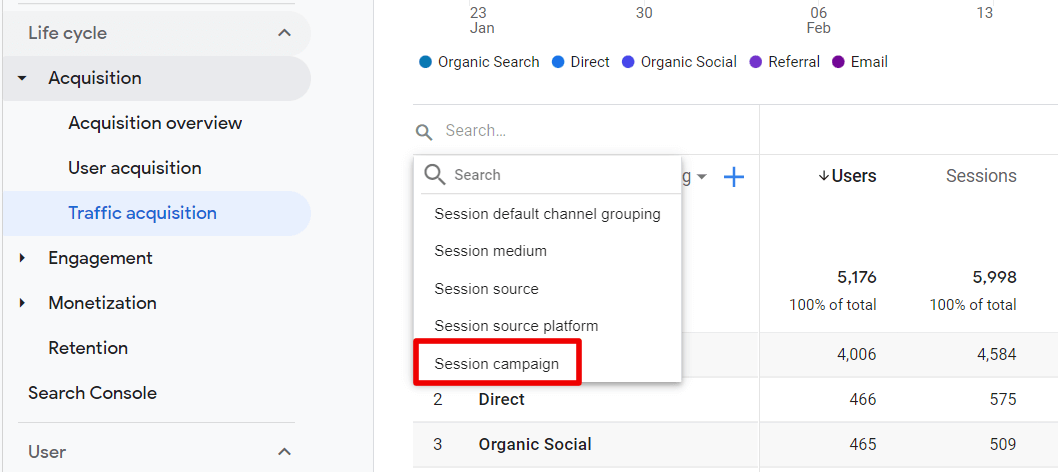 Now, you'll see your traffic broken down by campaign: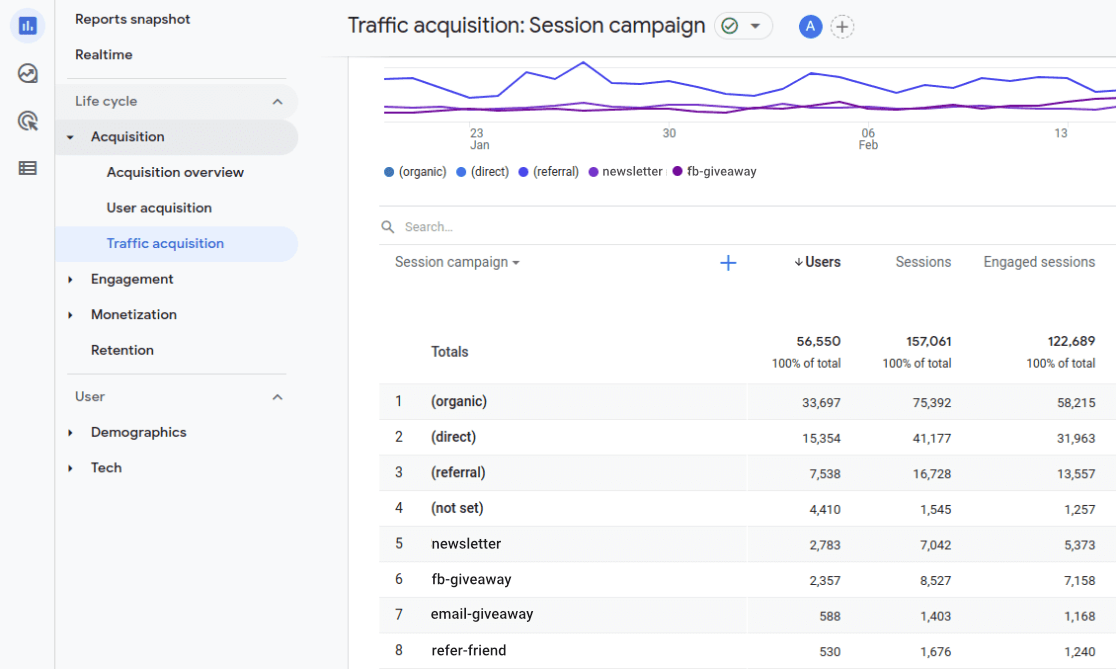 Remember when you created your UTM code links by adding a source, medium, and campaign name? The Campaign or Name you chose will show up in the campaigns report. So, you can sort your emails by giving them different campaign names.
That's it!
We hope you enjoyed our tutorial on Google Analytics email tracking. Now, do you want to know how to track all your conversions in WordPress? Check out our Ultimate Guide to WordPress Conversion Tracking.
Not using ExactMetrics yet? What are you waiting for?
Don't forget to follow us on Twitter and Facebook to see all the latest Google Analytics tutorials.