Did you know you can see your page insights while viewing your website?
With the ExactMetrics Page Insights addon, you can view insights for pages and posts as an admin on the frontend.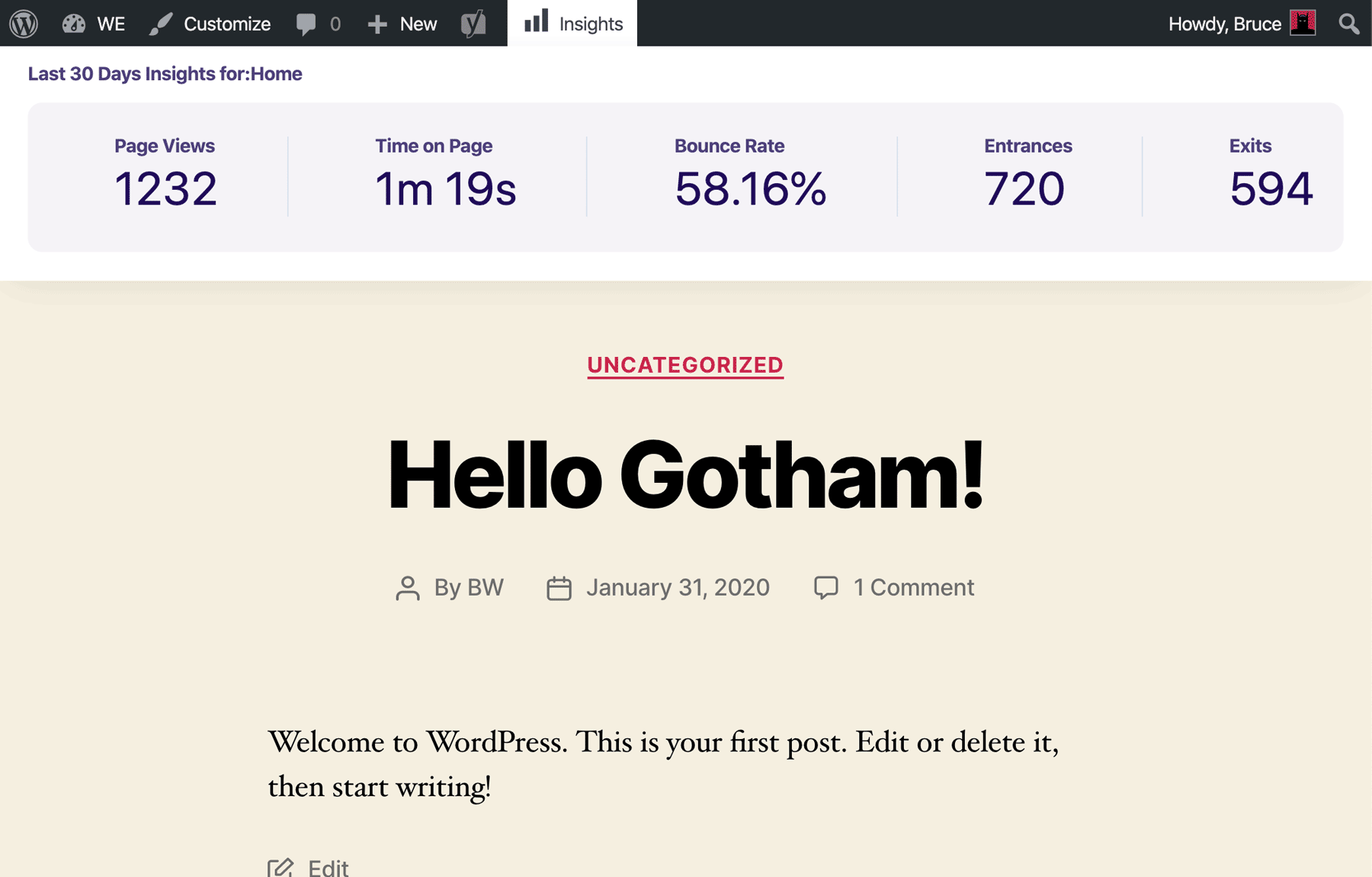 How to See Your Page Insights for Posts and Pages in WordPress
Step 1: Navigate to a page or post while you're logged into your WordPress site.
Step 2: In the WordPress admin bar, click the "Insights" at the top.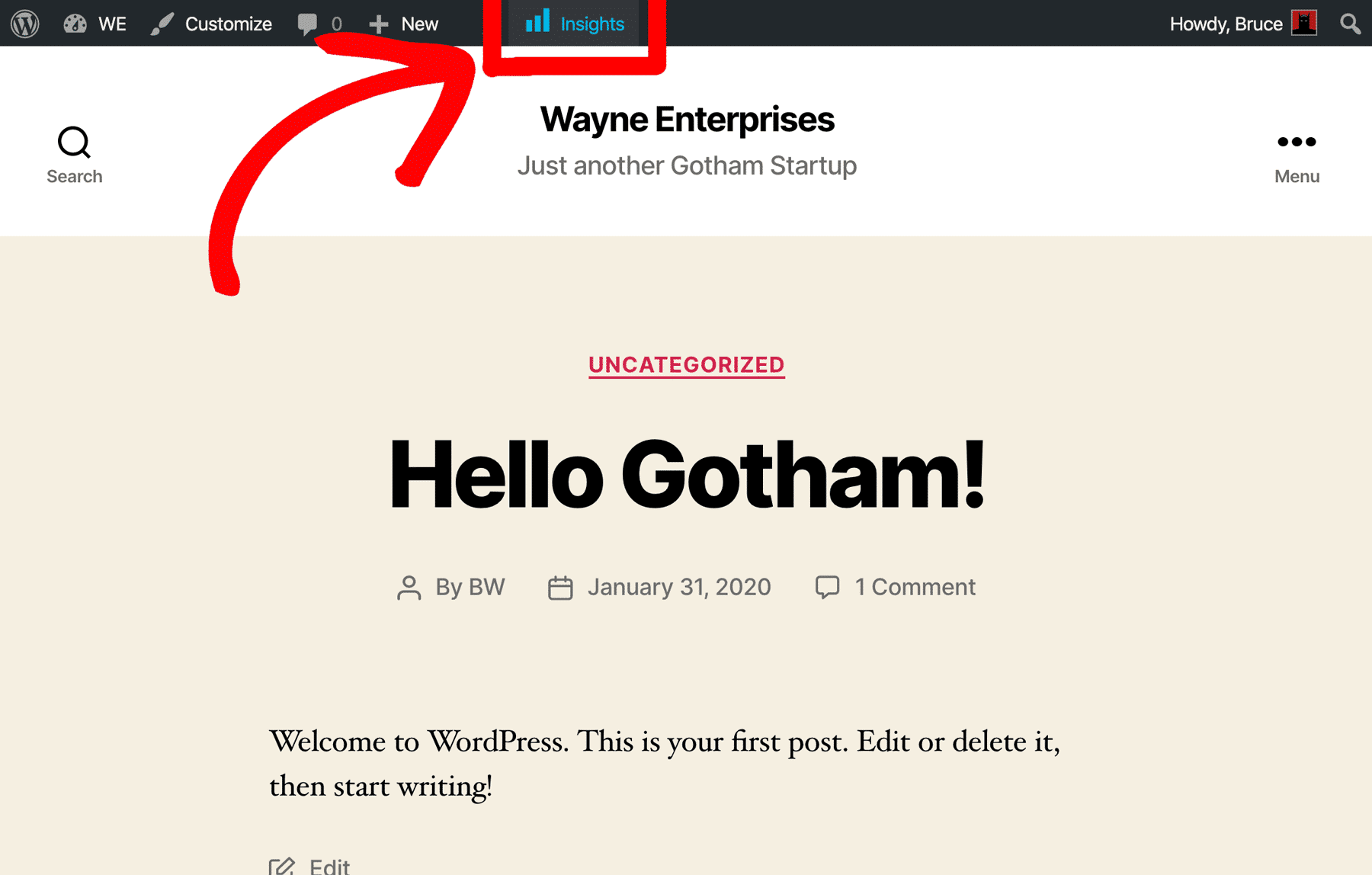 Step 3: This will trigger the Page Insights drop-down.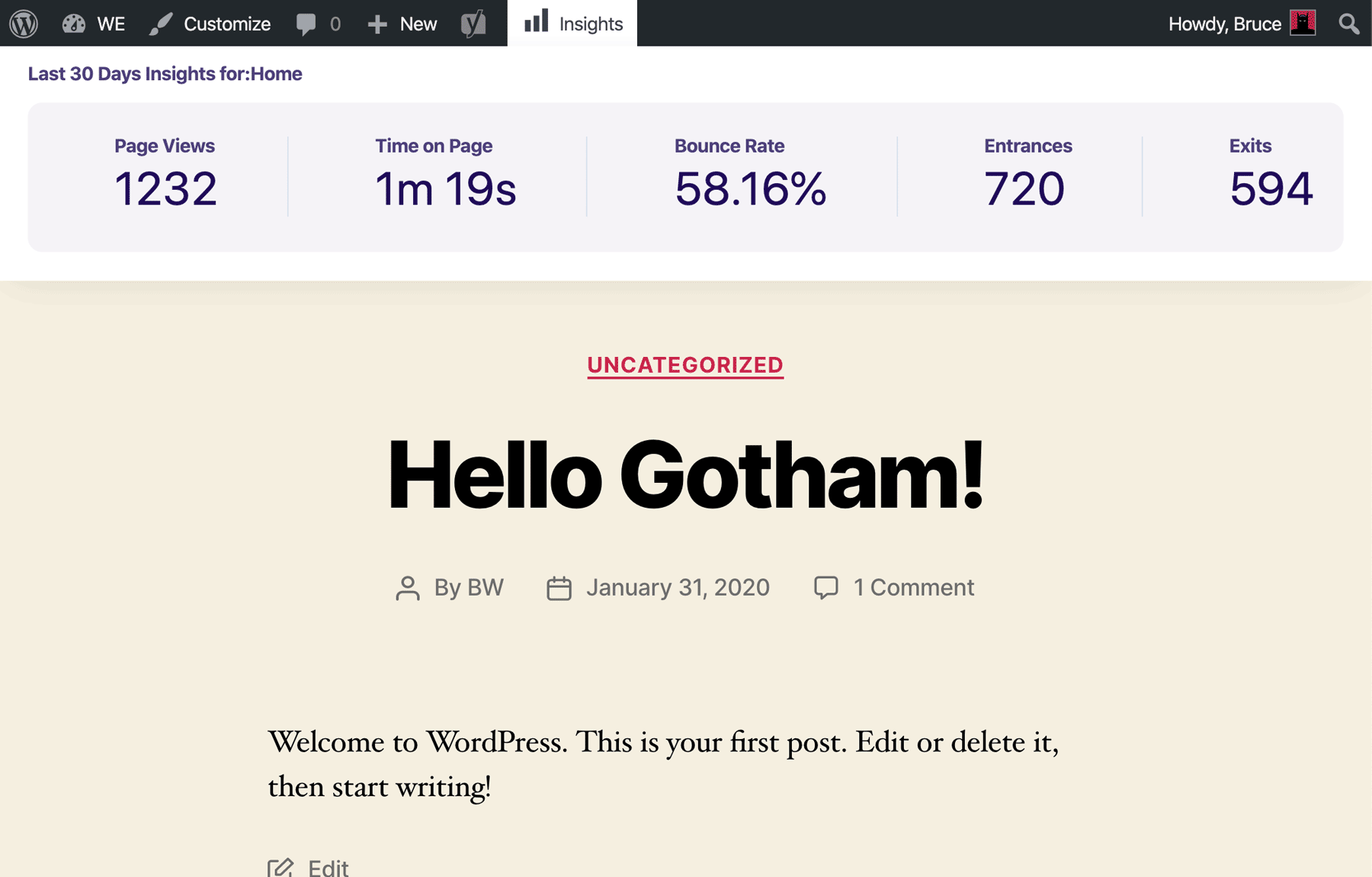 These Page Insights displays the most crucial metrics for your blog posts and pages for the last 30 days (up to yesterday):
Page views
Time on Page
Bounce Rate (UA only)
Total Users (GA4 only)
Entrances
Exits
The metrics Bounce Rate or Total Users will appear depending on whether you have a Google Analytics 4 (GA4) property or a Universal Analytics (UA) property. If you're not sure what kind of property you have, check out our guide to understand the differences between GA4 and UA.
That's all there is to it! Now you have page insights right within your WordPress admin bar.
Would you like to know how your site is performing in Google search results? Check out how to connect Google Search Console to Google Analytics.