Looking for insights to measure your website search performance?
Connect your website to Google Search Console to drastically improve your SEO rankings and be notified of any errors or changes Google recommends.
ExactMetrics makes it effortless to track your Google Search results in Google Analytics once verified and connected properly. Meanwhile, Plus Tier and above customers get to enjoy their own Search Console report right inside WordPress.
Prerequisites:
We assume Google Analytics is already active on your website. If this hasn't been done yet, see our guide: How to Connect to Google Analytics.
Whichever Google Account is logged into first is considered the primary account. Be sure the Google Analytics account above is logged in as the primary user for a more seamless experience, otherwise, you might experience an error trying to switch between accounts.
Step 1: Log in with the email that contains your site's Google Analytics Property, then open the Google Search Console page.
Step 2: Located at the top left of the page, click into Search Property to open a drop-down menu. Within that menu click Add Property.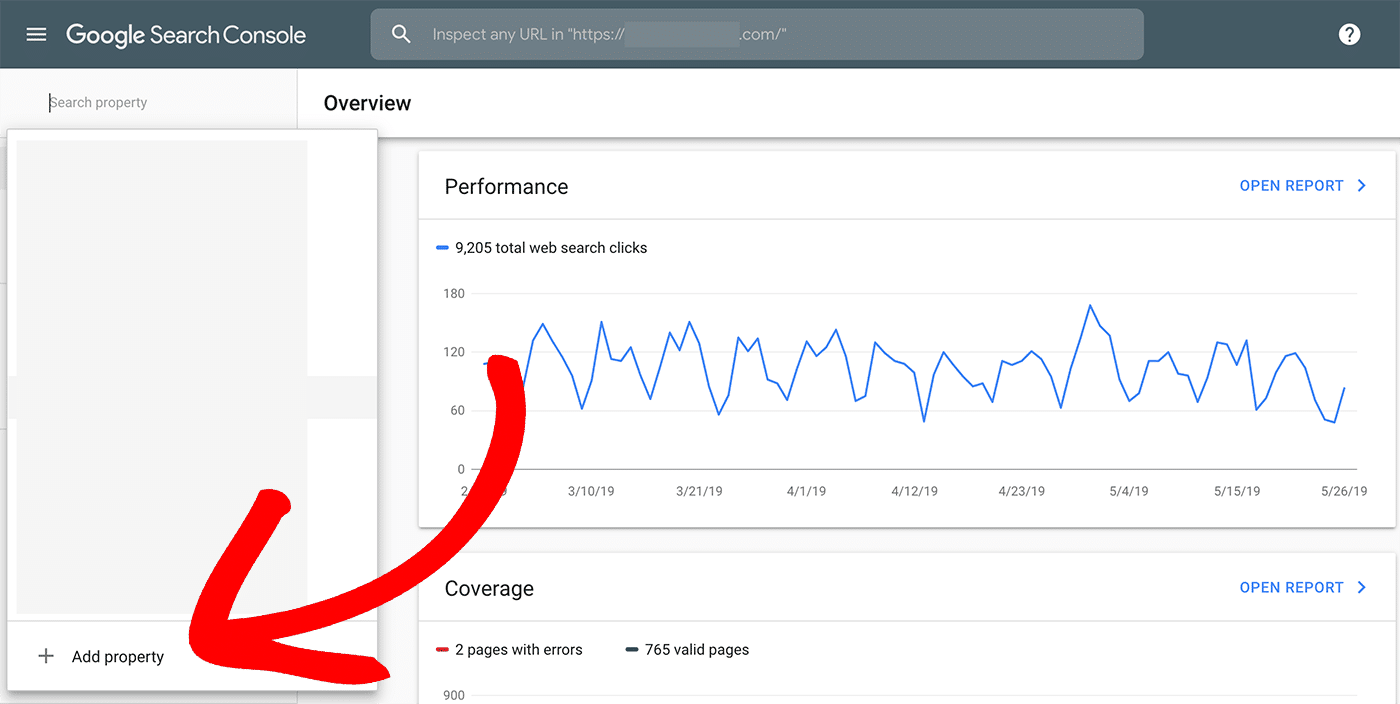 Step 3: A popup will appear with two options. Choose the URL Prefix option and enter your website's URL.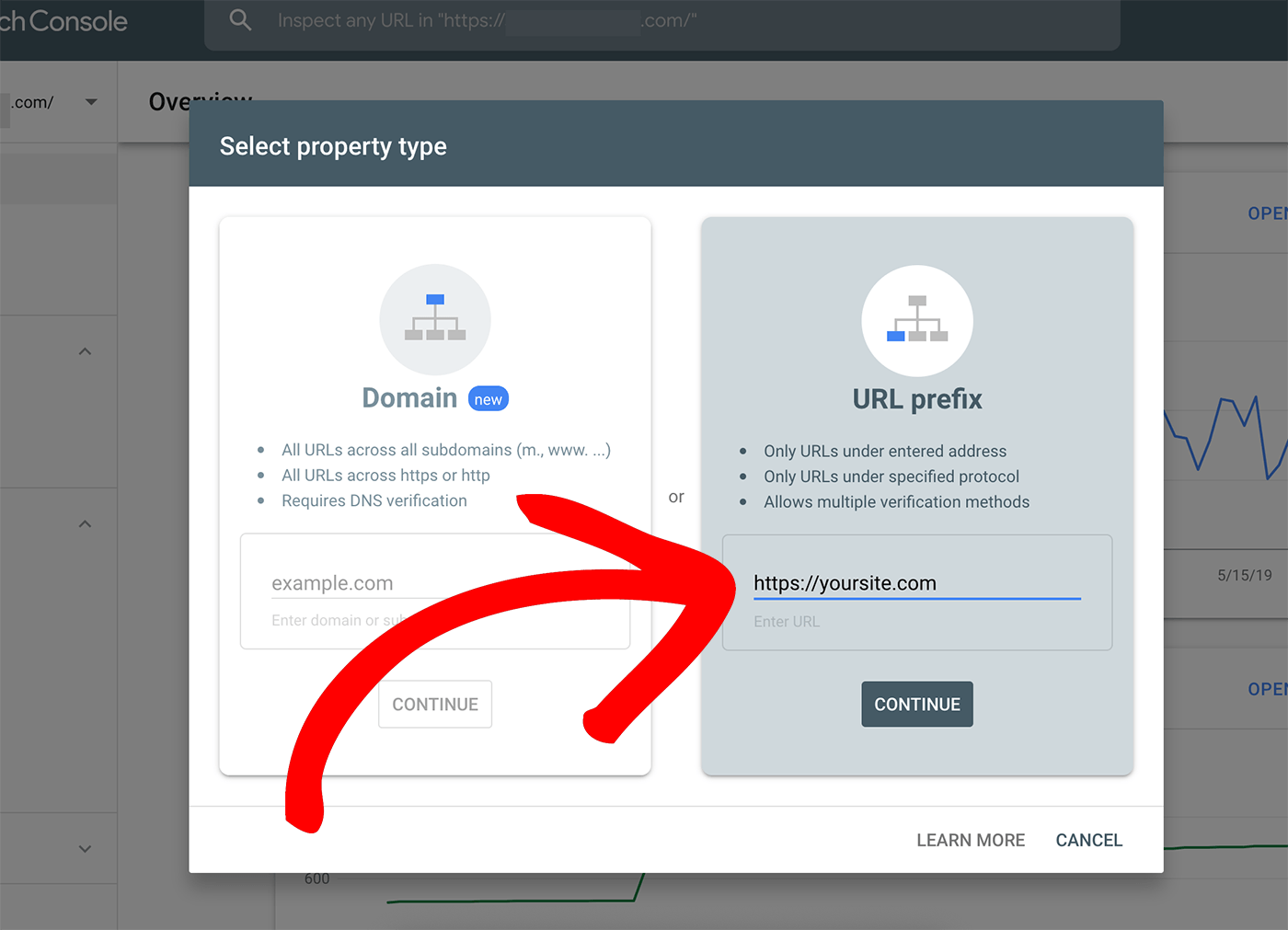 Important: The URL you enter has to match the URL in Google Analytics. Make sure to include https:// or WWW (if needed) to save yourself from running into any errors moving forward.
If you need to double-check the URL in Google Analytics, you can simply visit analytics.google.com. Click into Admin » Property Settings to see the Default URL.
Click Continue.
Step 4: With Google Analytics already added to your website, everything should automatically connect. (If not, check the prerequisites in How to Connect to Google Analytics.)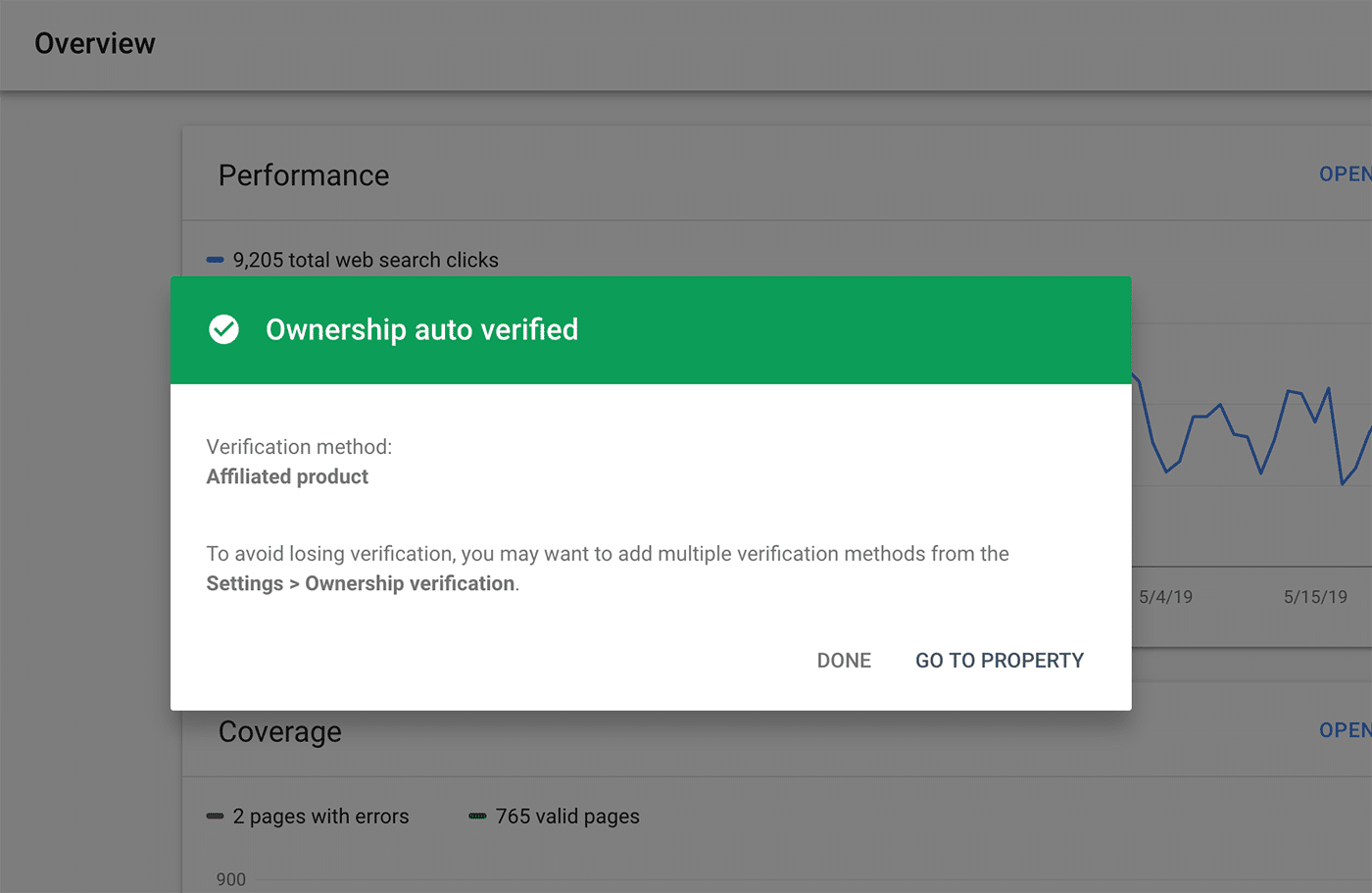 Step 5: To finish, click Go to Property.
You did it! Your website is now verified in Google Search Console.
Want to have your Google Search Console search results alongside your Google Analytics dashboard?
IMPORTANT: Proceed to step 6 to Connect your Google Analytics account to Google Search Console.
Step 6: Follow our guide: How to Connect Google Search Console to Google Analytics and view Google Search Console data right inside Google Analytics and within your ExactMetrics reports.