Are you interested in viewing statistics for each page and post? With the Page Insights addon, you can see important metrics relative to a specific page or post within the WordPress admin.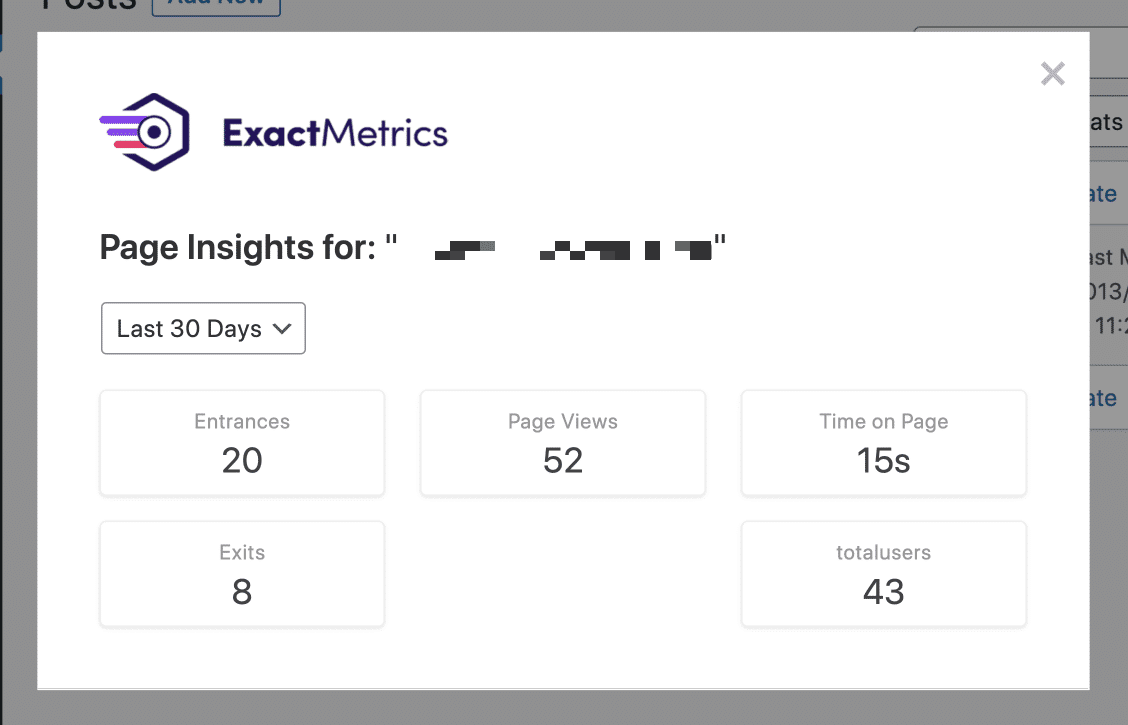 Why Use the Page Insights Addon
With the Page Insights Addon you can:
View how individual pages and posts are performing.
View the most crucial metrics for your blog posts or pages at a glance, to determine your best-performing pages and which posts need improvement or optimization.
At a glance metrics include:

Entrances
Exits
Pageviews
Time spent on page
Total Users
How to View Your Page Insights in WordPress
Step 1: Log into your WordPress admin. Once logged in, navigate to your Posts or Pages.
Step 2: Look for a column labeled Insights. Click on the Page Insights icon listed under this column to open a popup to see stats for the Last 30 Days for the relative page or post.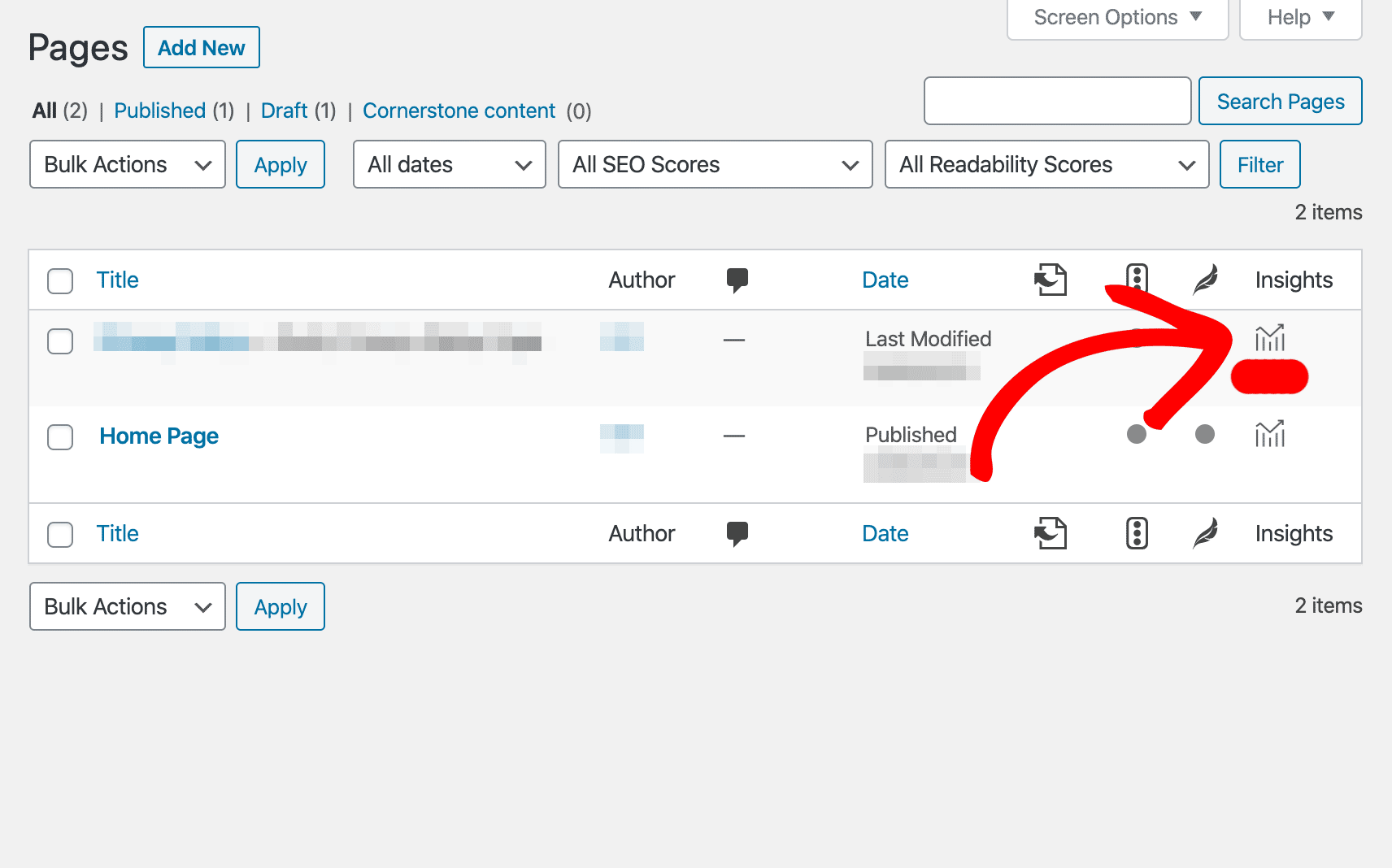 Step 3: Within the popup, you can change from "Last 30 Days" to "Yesterday" to see stats from the day before.
Step 4: You can also check the stats while editing your post by clicking on the Show Page Insights button.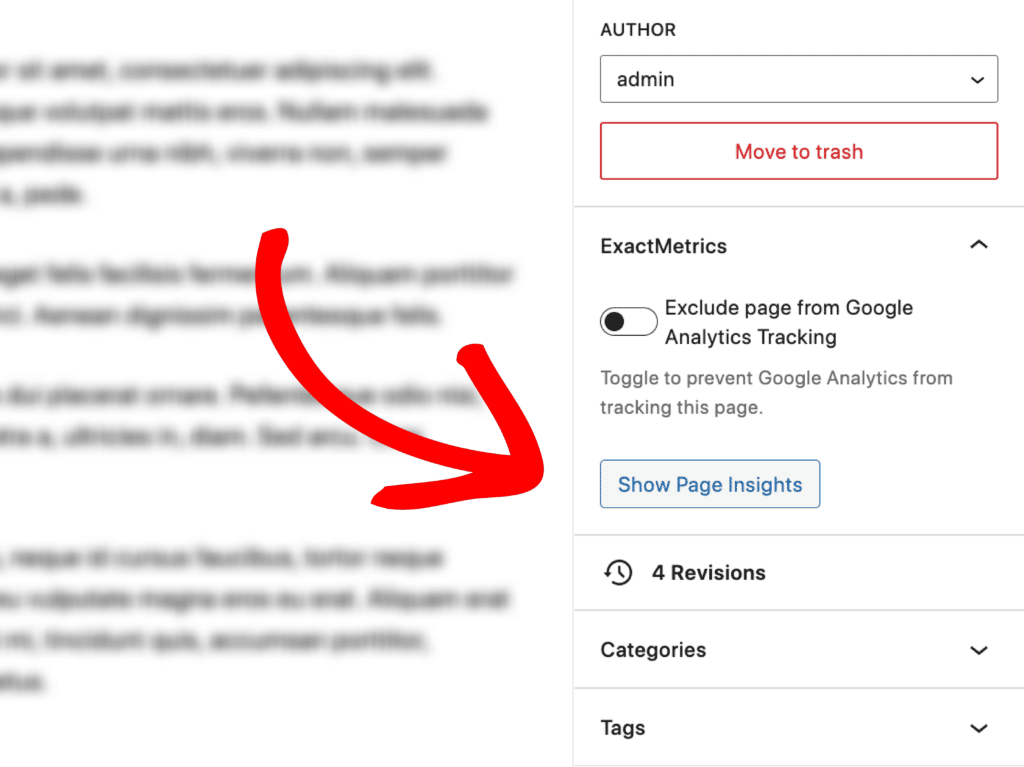 You did it! You learned how to view stats for individual pages or posts within your WordPress admin.
What's next? Learn how to take action on this valuable information.