Want to learn how to track SEO rankings with Google's free tools? While many keyword rank tracking tools are useful, there are ways that you can track SEO rankings using Google Analytics and Google Search Console, which are both free!
In this article, we'll look at how to set up SEO rank tracking in Google Analytics and Google Search Console. We'll also talk about how to get that data right inside your WordPress dashboard, if you're a WordPress user.
How to Set up SEO Rank Tracking Tools
To monitor your keyword and SEO rankings, you can easily use Google Analytics and Google Search Console for free. There are some other great paid tool options too for more in-depth monitoring (like Semrush or Ahrefs), but if you don't need anything too advanced, starting with Google's tools is a great option.
The first thing you'll need to do is make sure you have both tools set up and connected to your website.
In this section, we'll go over:
Step 1: Set up Google Analytics
The first step is to create a Google account if you don't already have one. To start, go to the Google Analytics website.
Enter your existing Google email address or phone number to log in. Or, you can click on Create account to create a new account.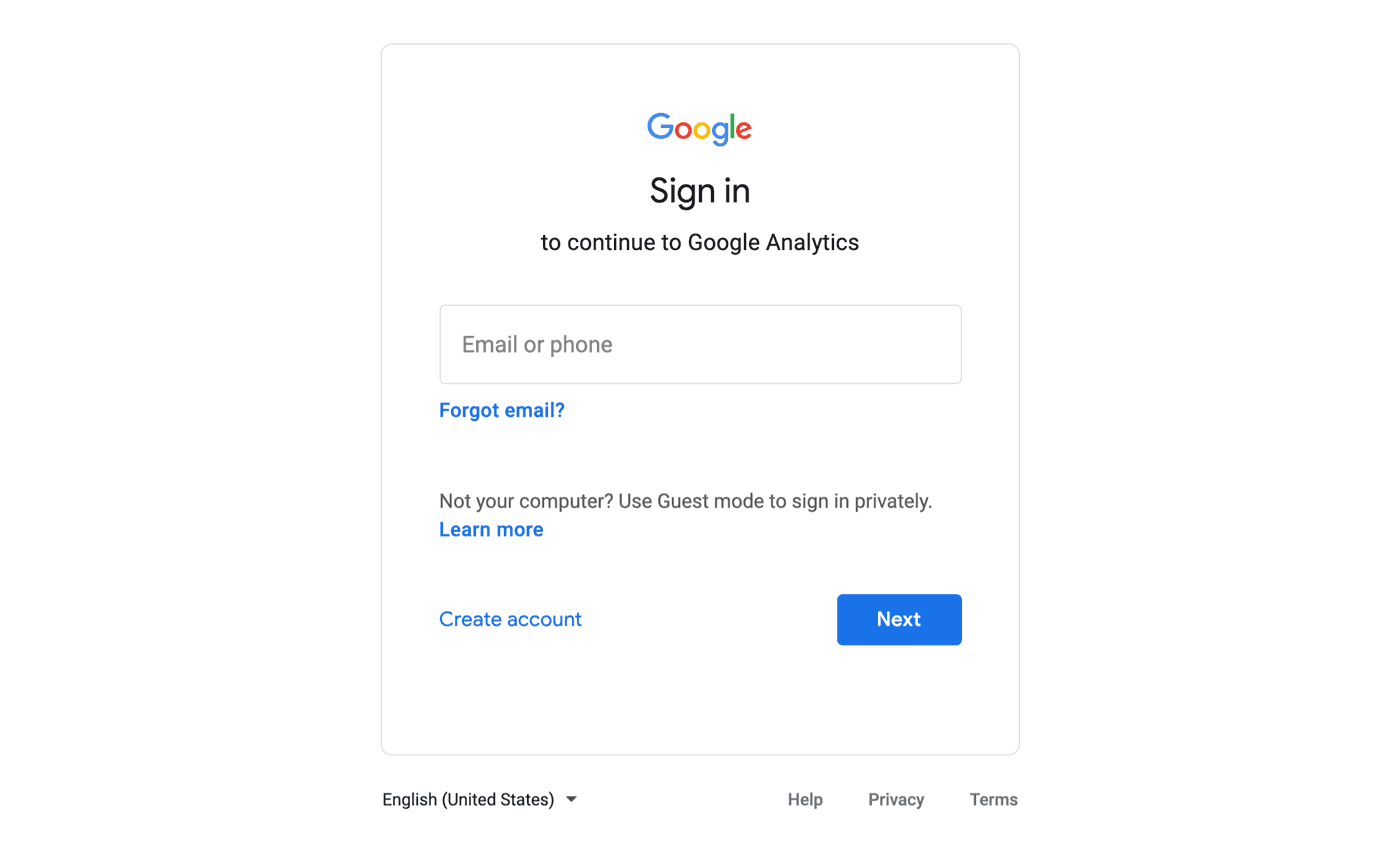 Once you're logged in to your Google account, the next step is to sign up for Google Analytics. Click Start measuring to get started.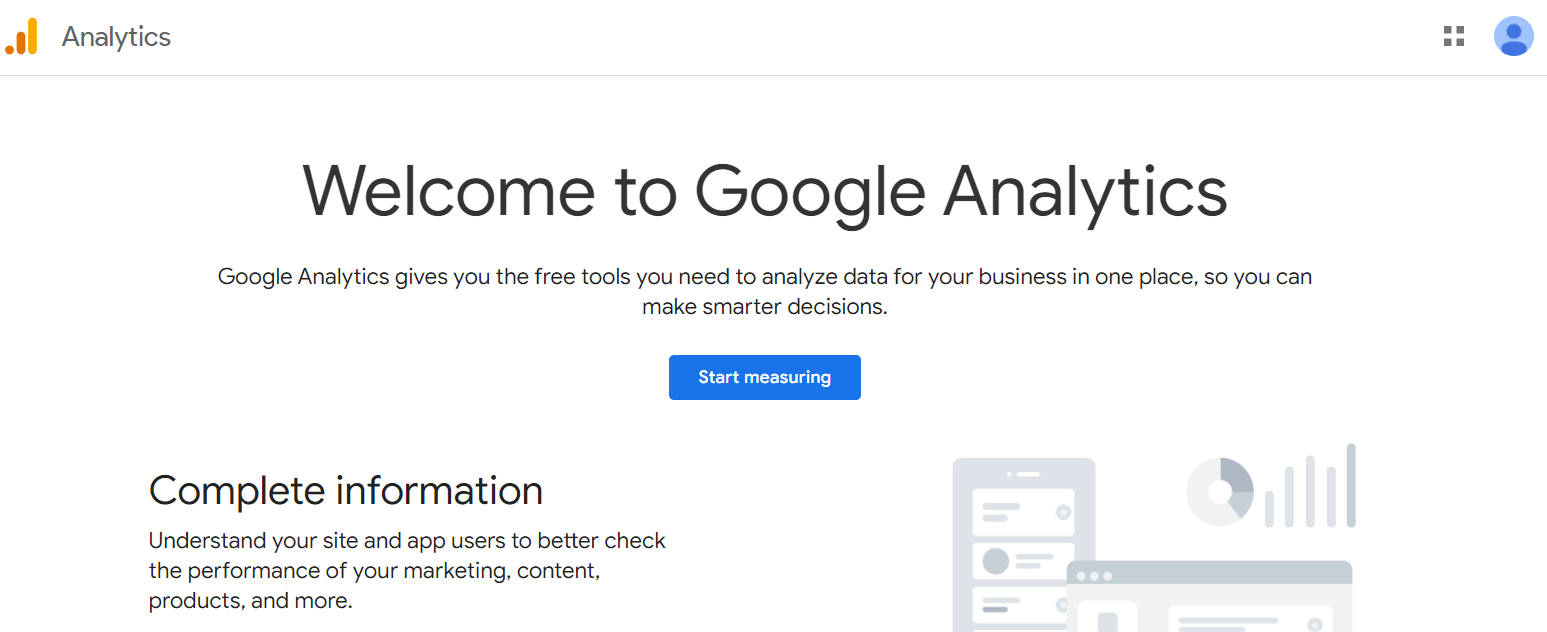 Now, simply follow the prompts and input the data Google needs to set up your account. If you need help with this part, check out our full tutorial on setting up Google Analytics.
That's it! Your Google Analytics account is now up and running.
Step 2: Set up Google Search Console
The next step is to set up Google Search Console. To do that, you need to verify that you're the site owner.
Start by visiting the website and the clicking the Start Now button.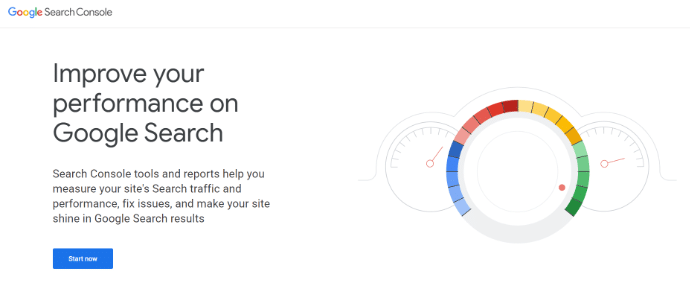 You can either enter a domain or a URL prefix to link to the Search Console. We highly recommend using the domain method, as the URL prefix method can result in in connection issues.
To verify using your domain, enter your domain name and click Continue: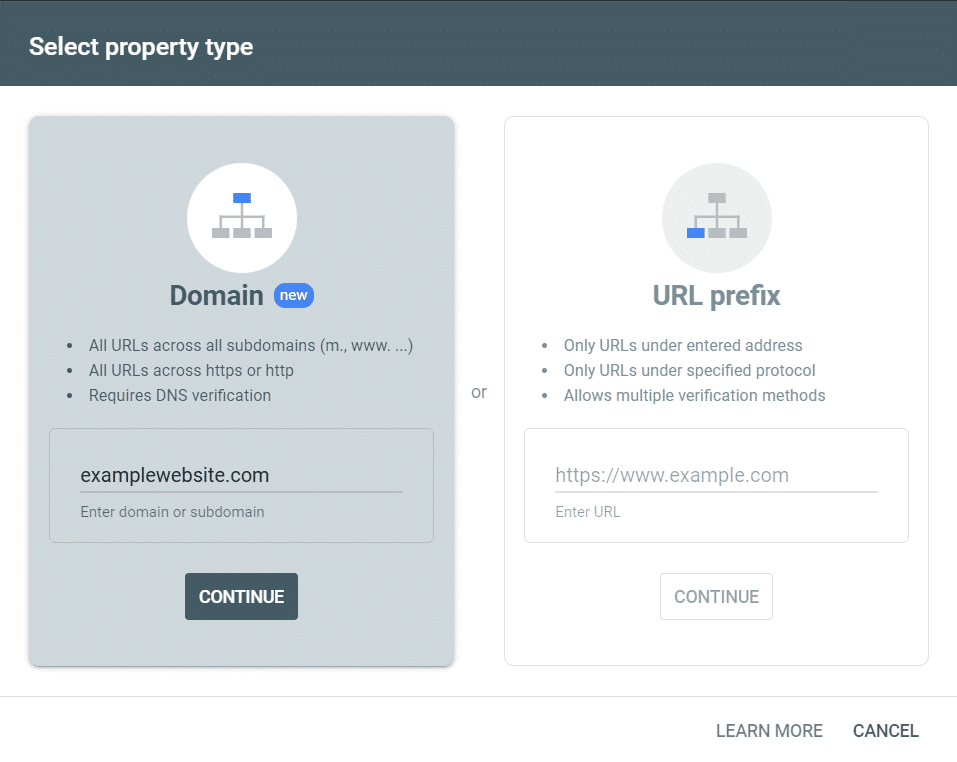 Google will then provide you with instructions for specific hosting providers. Or, choose Any DNS provider for the universal instructions: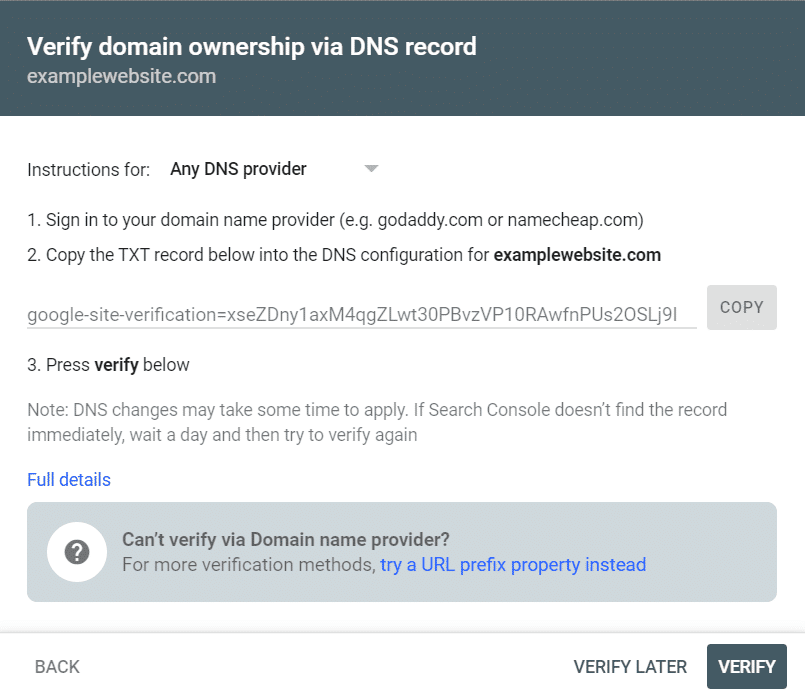 You'll just need to copy and paste the string of code it gives you (called a TXT record) into your DNS, wherever your hosting provider's spot for that is. For example, here's how pasting a TXT record looks in Siteground:

Take your code from Search Console, paste it into the Value field, and click Create.
Then, when you click Verify on the next screen, you should get a success message.
If you need help verifying your site, visit Search Console Help.
Step 3: Connect Google Analytics & Search Console
Now that you have both tools set up, you'll need to connect them. Here are the steps to get them connected.
Click the Admin cog on the bottom left of your Analytics dashboard.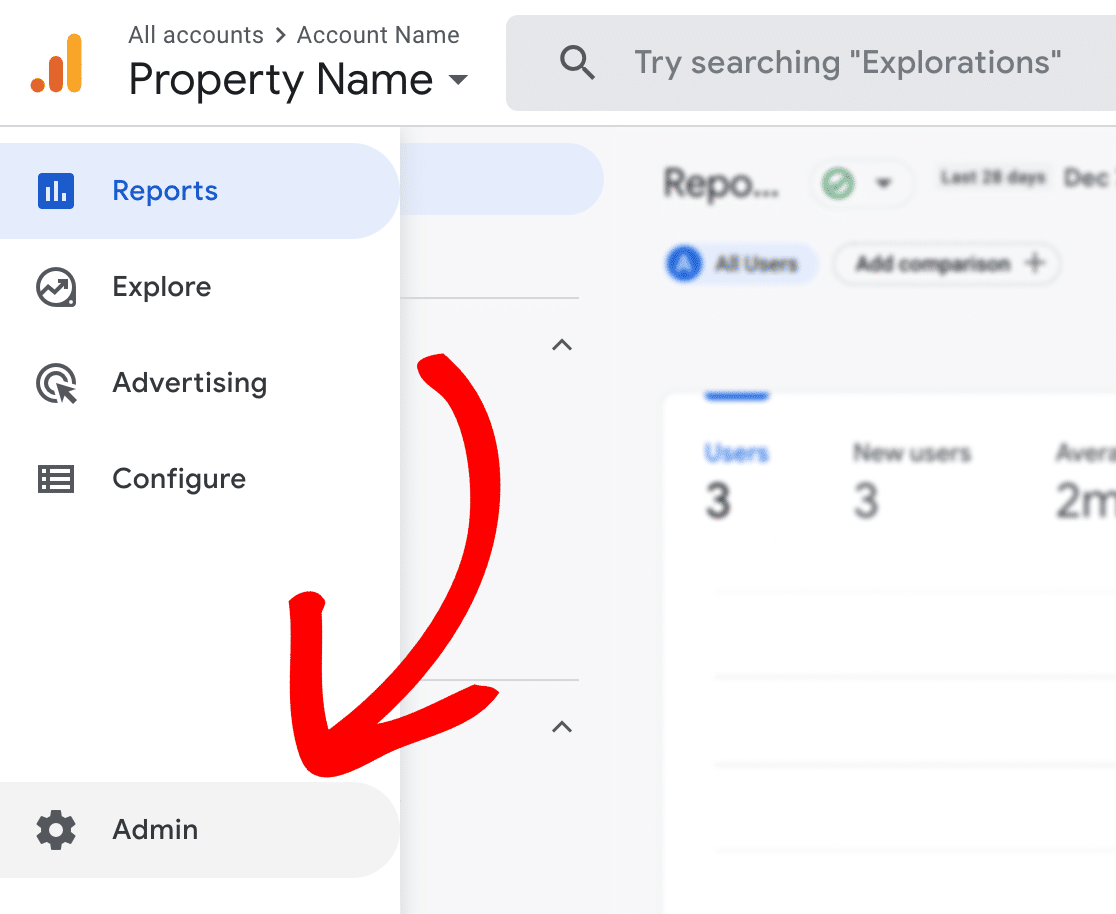 Now, scroll to find the Search Console Linking button at the bottom of the middle (Property) column: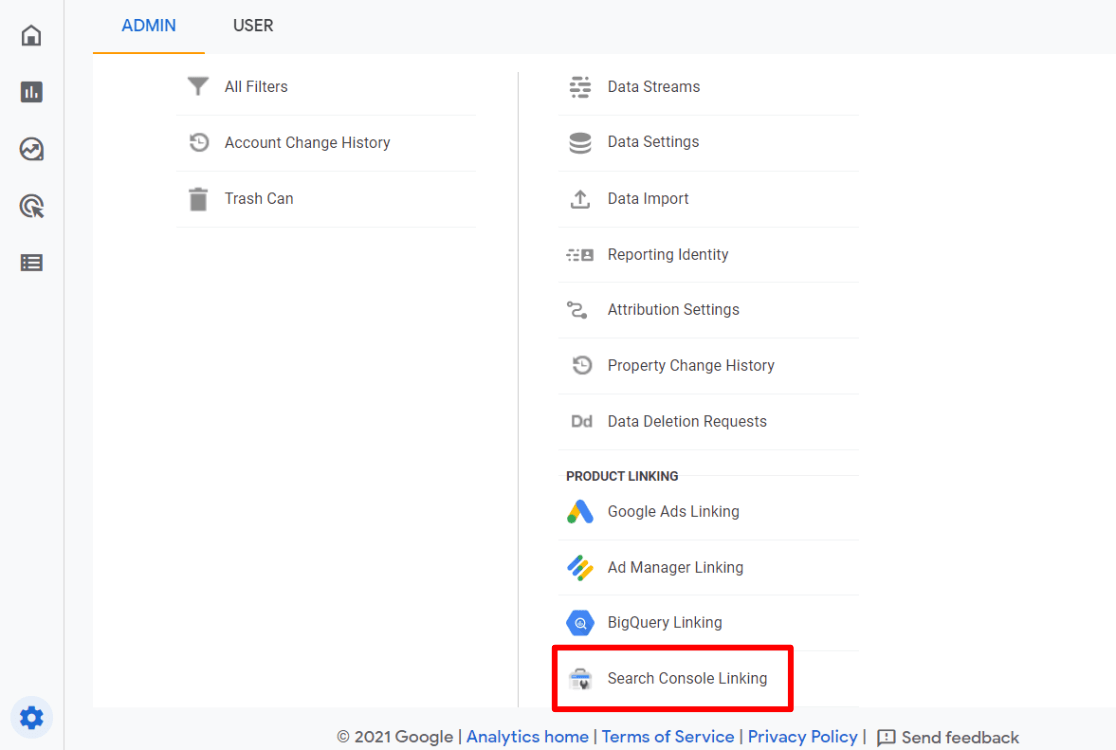 After you click that, you'll find the blue Link button: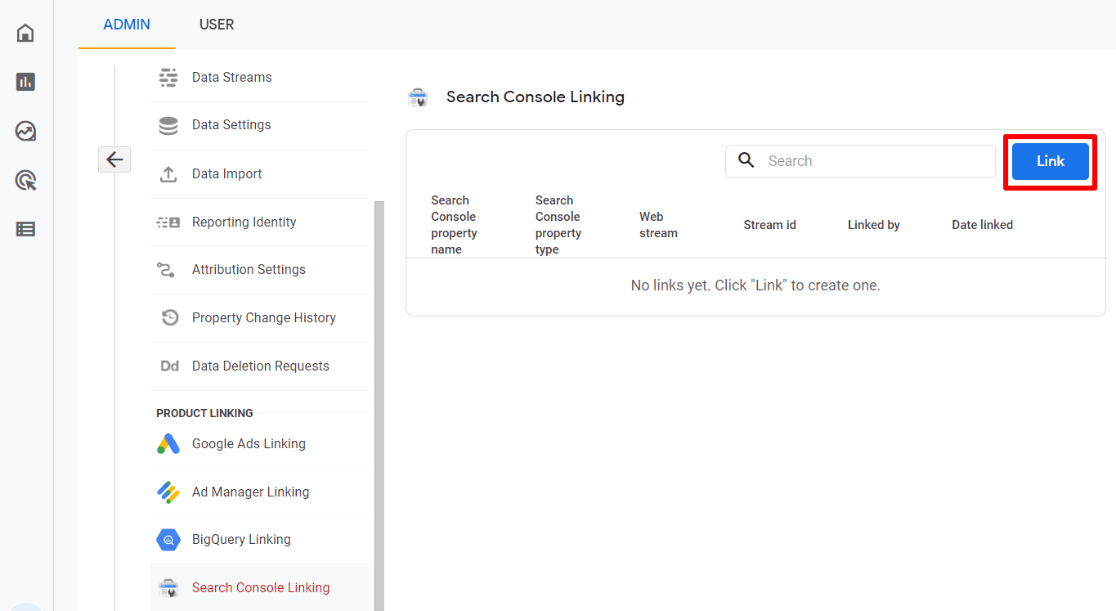 Next, click the blue Choose accounts link.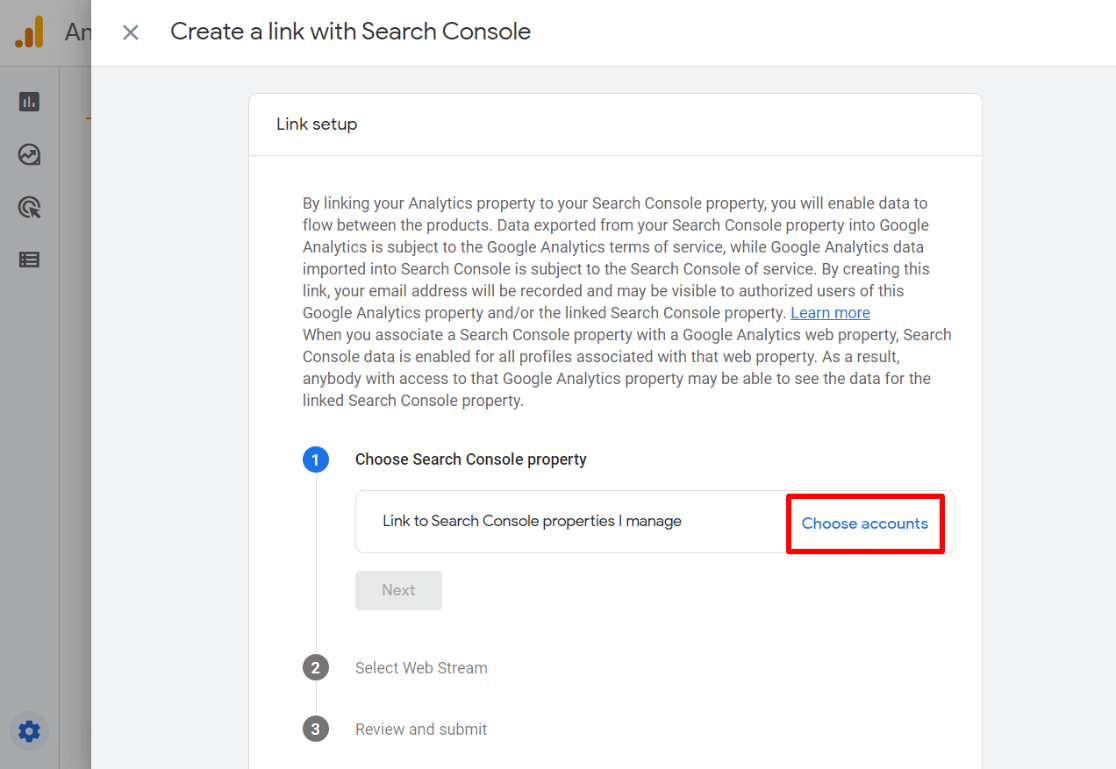 Now, find the property you'd like to connect to and click the checkbox next to it. Then click Confirm.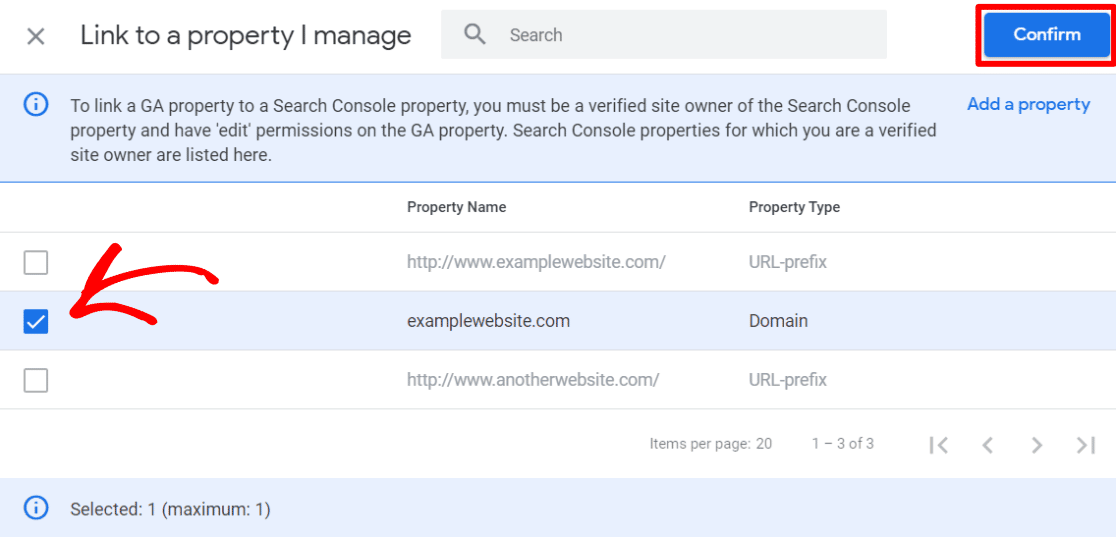 Click Next.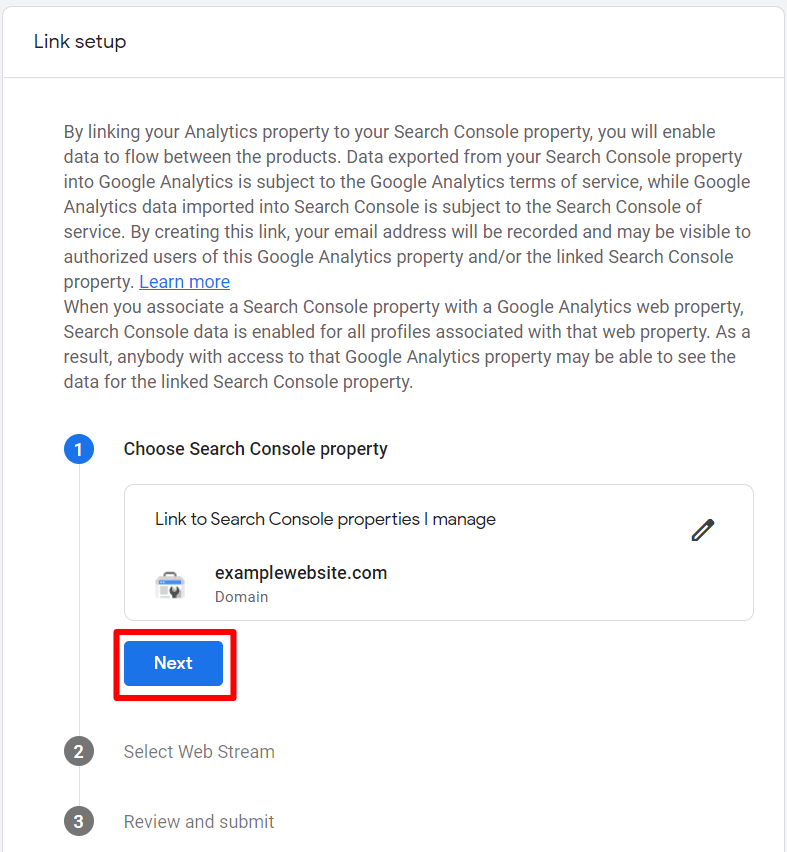 Click Select.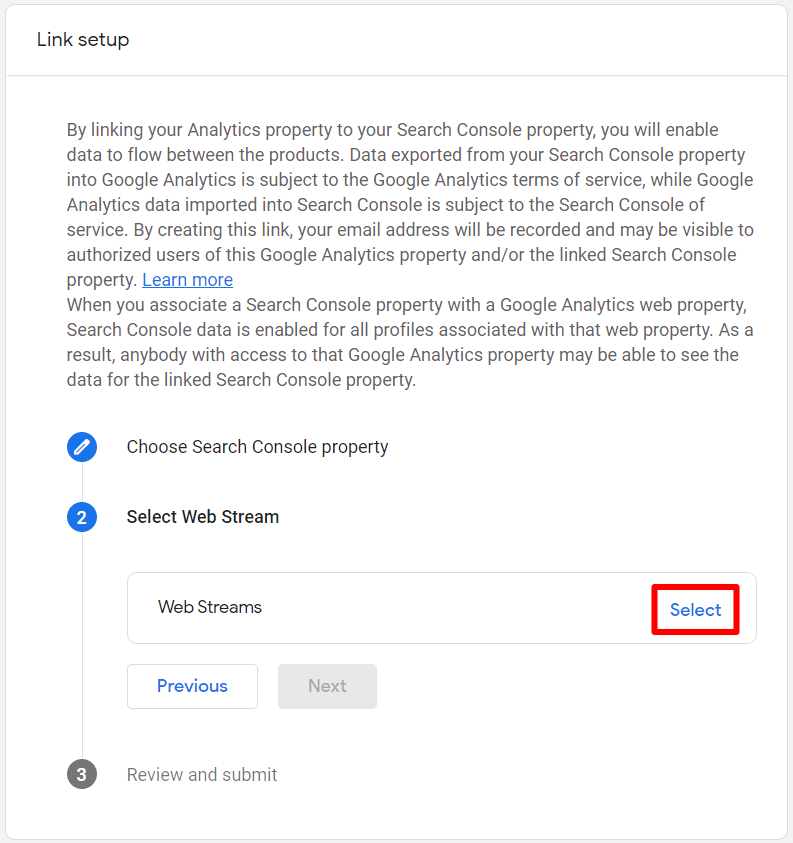 Choose the data stream you want to connect with by clicking Choose.

Click Next.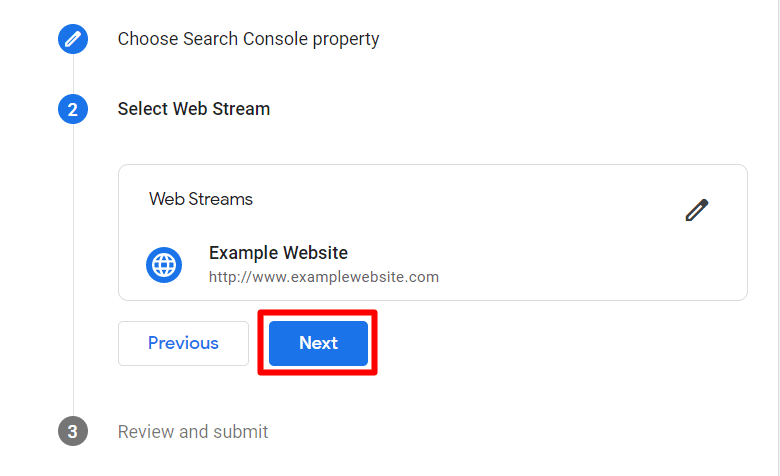 Check that everything is correct and click Submit.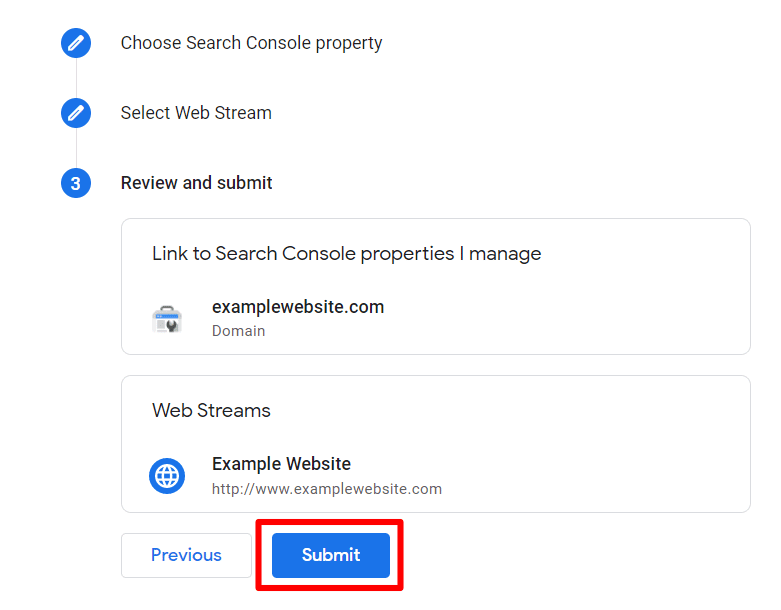 You're done! Your Search Console property is now connected to Google Analytics.
Step 4: Create Search Console Reports in Google Analytics
Google Analytics doesn't have the Search Console report out of the box, so you'll need to add it. To do that, click Library: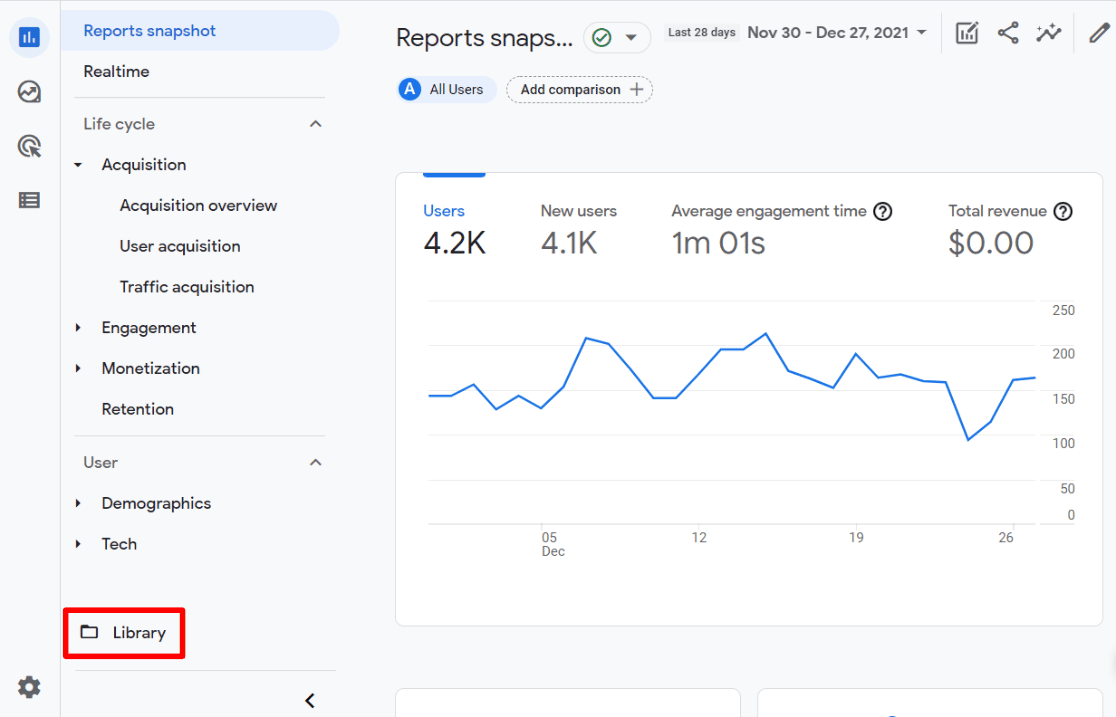 Now, look under Collections to find the Search Console card. Click Edit collection.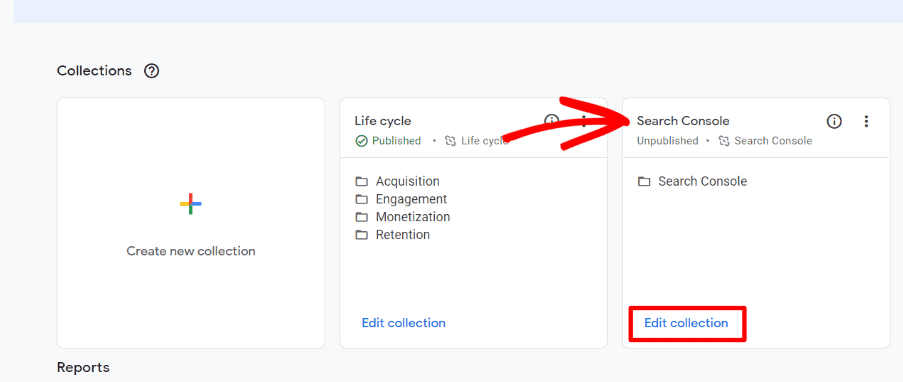 All you have to do on the next screen is click the Save button, then click Back.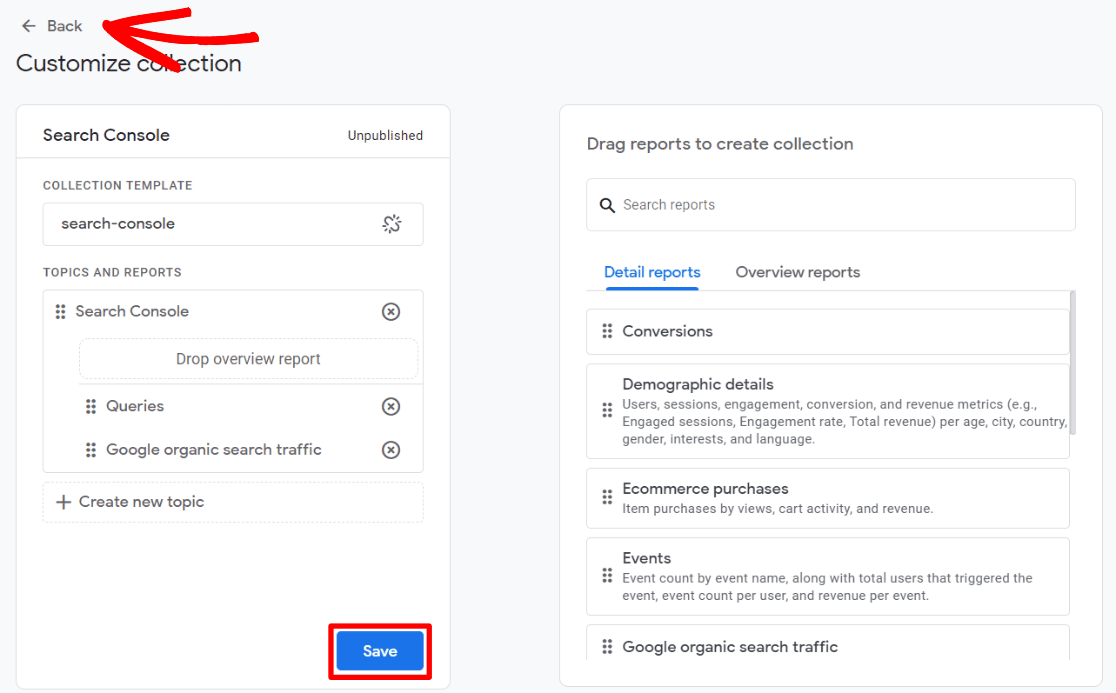 Now, find the Search Console card, click the three dots, then Publish.


That's it! You should now have a new Search Console section in your Google Analytics navigation: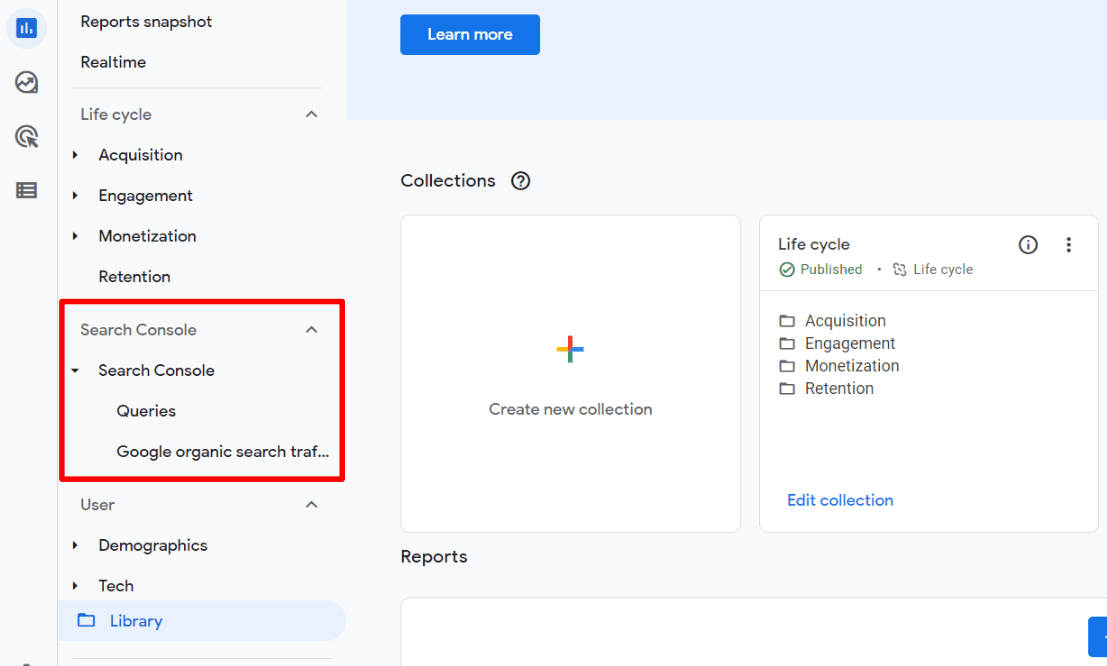 How to Track SEO Rankings: Best Metrics
There are a few awesome reports and metrics you can use to track SEO rankings in Google Analytics and Google Search Console:
1. Queries: Average Rank
This is the metric you're probably thinking of when you think of SEO rankings: What positions are your keywords ranking in Google search results?
Since you've connected Search Console to Google Analytics and created your Search Console reports, you can find this metric right in your Google Analytics account. Just navigate to Reports » Search Console » Queries: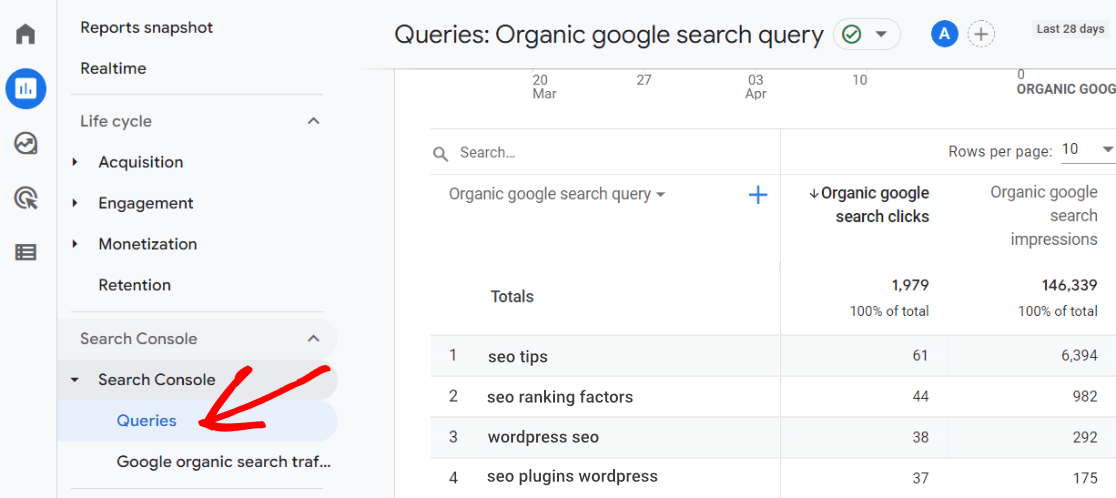 In the table in this report, you'll be able to see not only how many clicks your keywords are getting you in search, but also the average ranking of those keywords. Keep in mind, it's an average number, so it takes into account different users in different areas and with different search histories.

2. Queries: Click-through Rate
Also in the Queries report, you can find your Organic Google search click-through rate. This metric shows you how often your result was clicked when it was seen in search. So if your result was shown 100 times and it was clicked 10 times, your click-through rate would be 10%.
Want to increase your organic click-through rate? Make sure to think about user intent for that particular keyword. What is the searcher really looking for when they type in that keyword? How can you make your result better serve that intent?

3. Organic Landing Pages: Average Rank
The average rank of your organic landing pages is similar to the average rank of your queries. However, the average rank of your landing pages includes all the keywords the page is shown for. So, if your "Ultimate Guide to SEO" page is ranking for both "SEO tips" and "SEO ranking factors," the average rank of that page would include your combined ranking for both of those terms.
This report is really helpful for getting a handle on how your pieces of content are doing overall, instead of just the ranking for one specific keyword.

4. Organic Landing Pages: Click-through Rate
Just like the click-through rate in the queries report, the click-through rate for your organic landing pages shows you how often your result is getting clicked in search results.

5. Overall Clicks & Impressions
For a really overall, general look at how your SEO rankings are performing, look at your total clicks and impressions. This is where you can really keep an eye out for trends in your search performance.
To find the report, open up your Google Search Console account and click on Performance » Search results. Here, you'll see a graph with your impressions and clicks: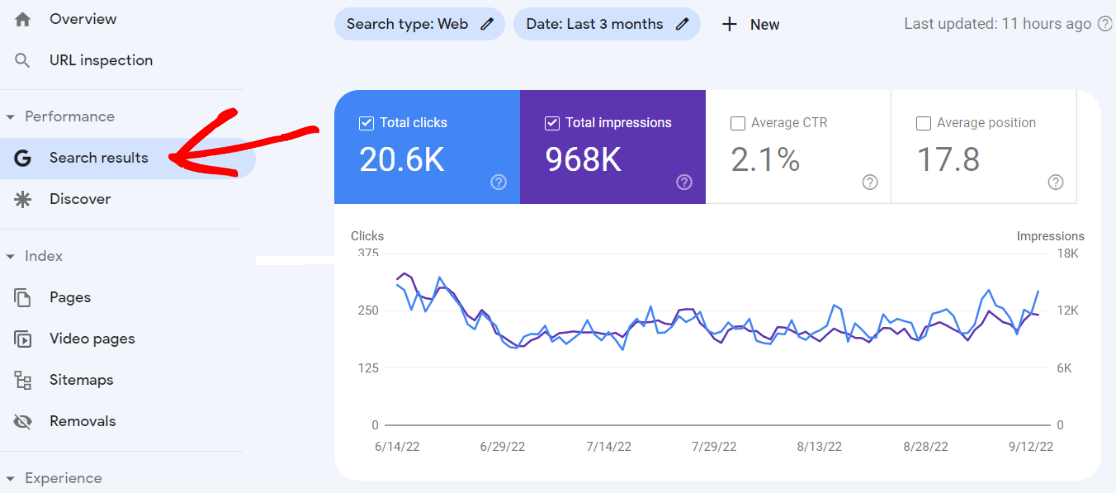 6. Most Trending Queries
Google Search Console has a pretty neat report that will detect any new or on-the-uptick keyword rankings and put them in a report for you, so you can see what you've got that's trending upwards. This report is great for catching anything that's improving, so you can capitalize on the increasing impressions and clicks.
To find the trending queries report, head to the Search Console Insights report, then scroll down until you find the Google Search box. There, click the dropdown and select Most trending queries: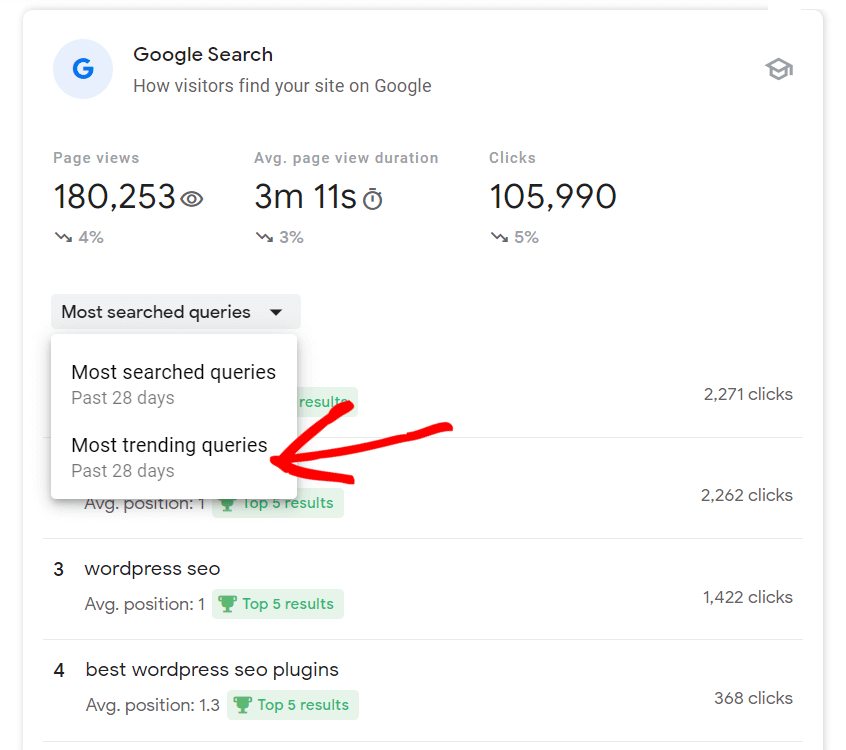 Then, you'll be able to see which keywords are trending upwards for your site: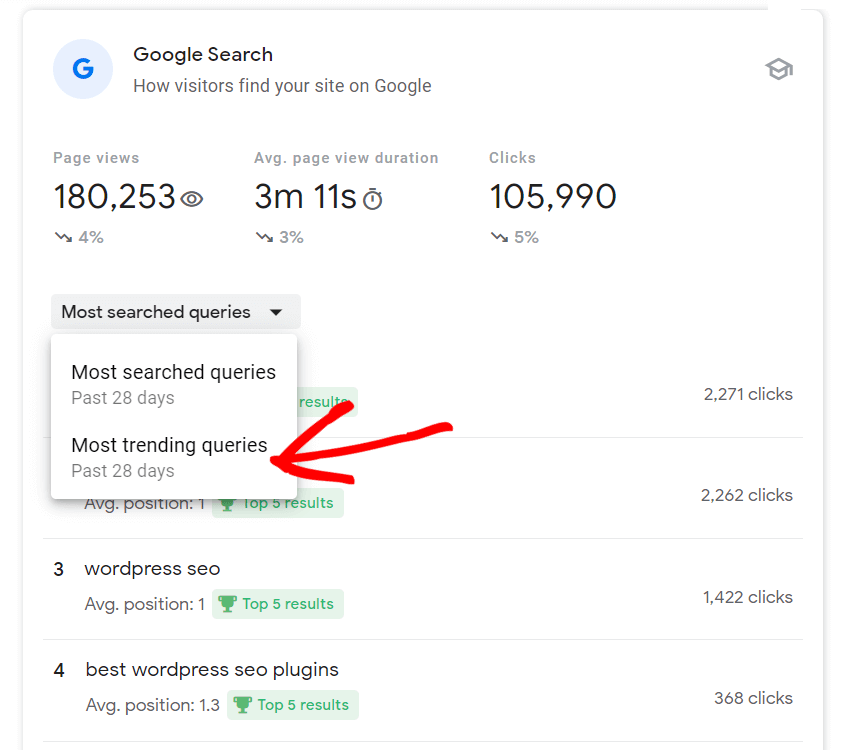 7. Landing Page Engagement
Did you know that the performance of your landing pages can help or hurt your SEO rankings? It's true! If Google chooses to serve your page in their results but sees that users often return to the search results after only a few seconds of being on your page, that might act as a downvote for your result.
So, your landing page engagement matters!
To find your landing page engagement numbers, we'll open Google Analytics again and head to Reports » Engagement » Pages and screens: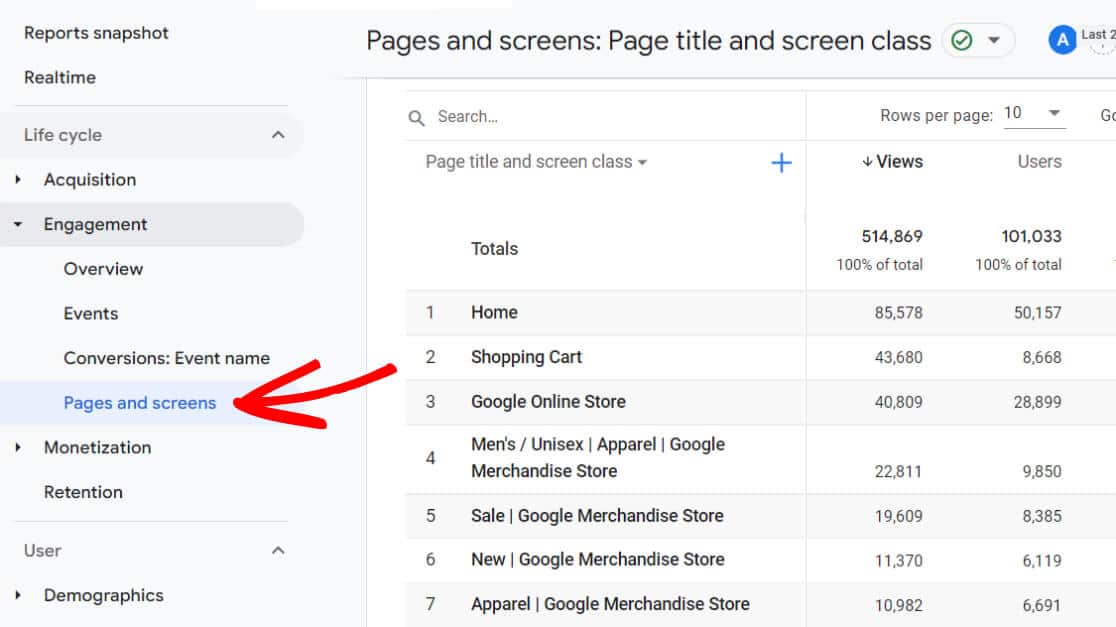 Now, scroll over to the Event count column in the table. In the dropdown, choose session_start.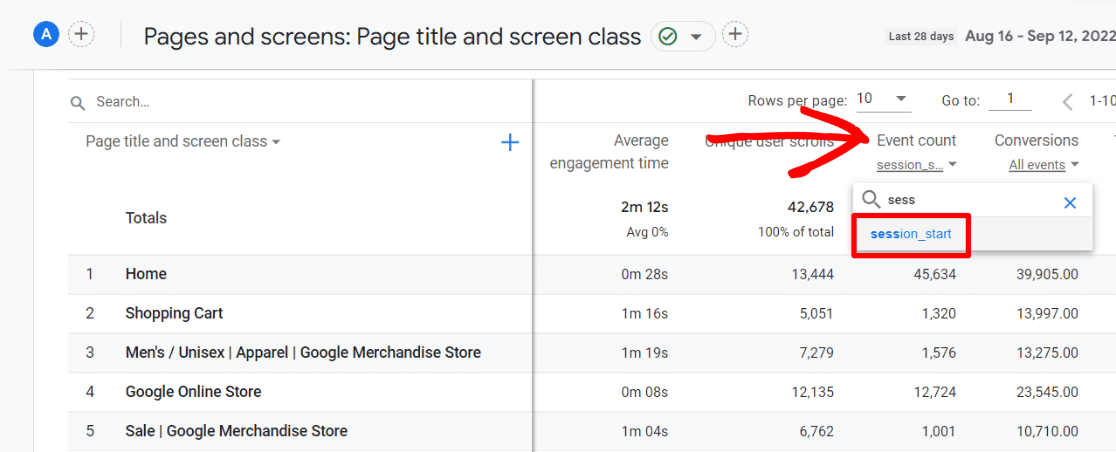 Then, click the Event count column to sort by session_start (landing page) events: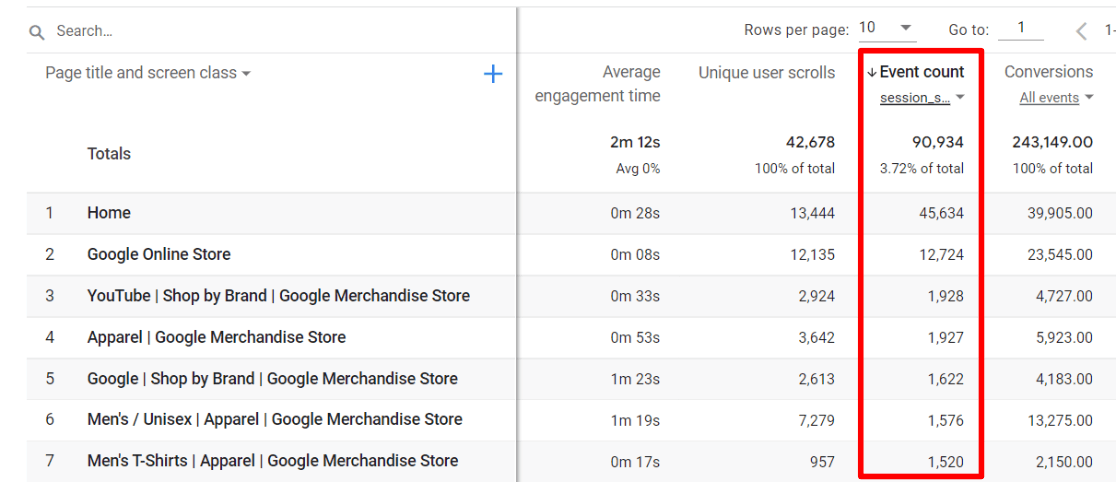 Now, you have a top landing pages report. To find your landing page engagement metrics, scroll back in the table to find Views per user and Average engagement time: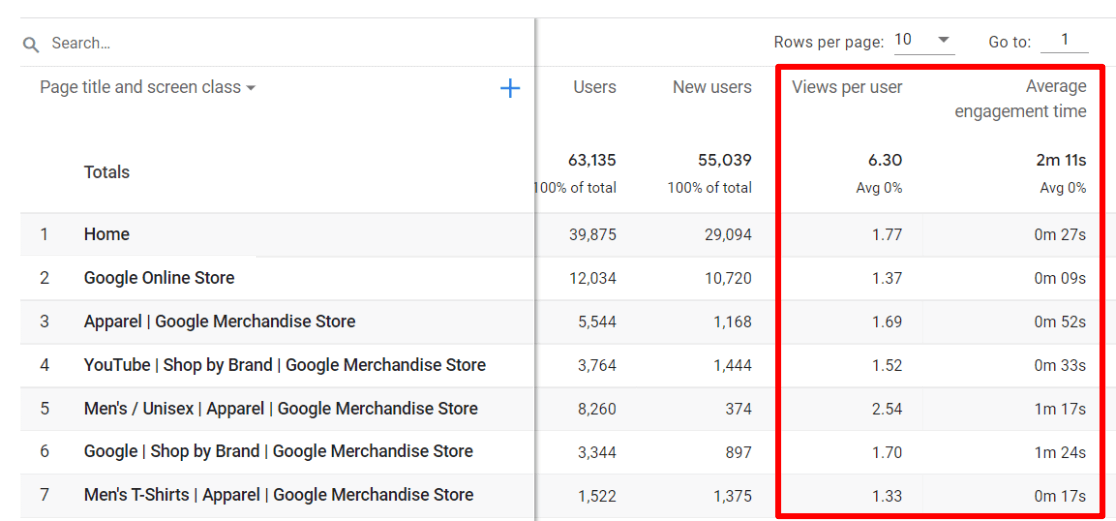 These two metrics for each page show you how long users are spending on your page on average when they land there, and how many pages on average those users are viewing during their session.
If a page has low numbers, you might want to take a look at what keywords that page is ranking for, and figure out why your audience isn't finding what they're looking for there.
That's it!
We hope you found some inspiration here in our guide on how to track SEO rankings with Google Analytics and Google Search Console. If you're hoping to grow your business, you might also want to check out 30 Epic Marketing Hacks for Explosive Traffic Growth.
Don't forget to follow us on Twitter and Facebook to see all the latest reviews and Google Analytics tips and tutorials.