ExactMetrics 7.20 is here with two brand new eCommerce integrations: Charitable and WishList Member.
Now, users of these two plugins will be able to connect with ExactMetrics to make eCommerce analytics a whole lot simpler. Charitable users can set up donation tracking with a couple clicks, and WishList Member users can quickly and easily track membership revenue.
When you can set up eCommerce tracking in a couple clicks and monitor results right inside your WordPress dashboard, you have a lot more time and energy to put into growing your business instead!
So, what exactly does an eCommerce integration with ExactMetrics provide? Let's take a look.
eCommerce Analytics, the ExactMetrics Way
Google Analytics 4 is a super powerful tracking tool for any and every website. However, it does NOT come with eCommerce tracking right out of the box. Because each website and eCommerce platform is unique, it can't be set up automatically. Instead, you'll need to find a solution to set it up yourself, either by doing some coding or using Google Tag Manager (a complicated tool if you're not an expert).
Or, if your website runs on WordPress, you can simply install ExactMetrics instead.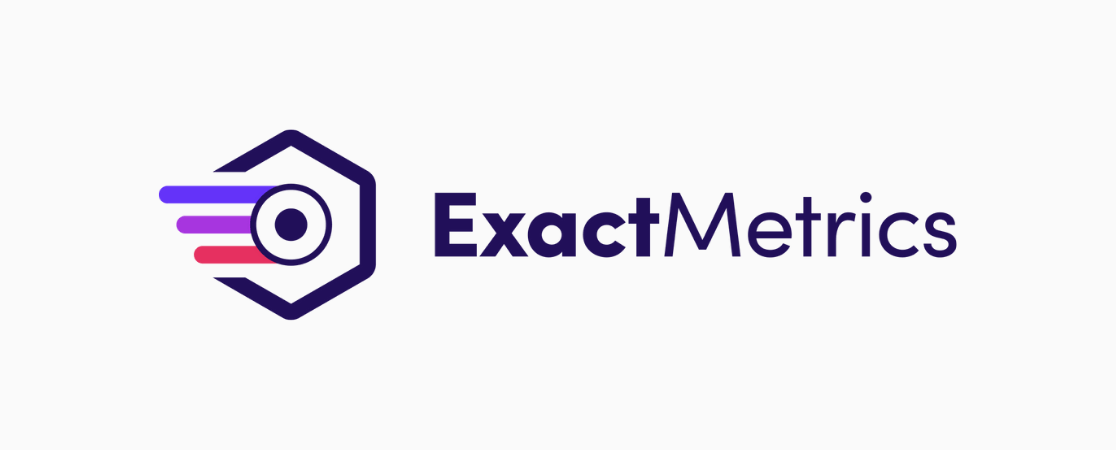 ExactMetrics is the best premium WordPress analytics plugin. With ExactMetrics, there are many different analytics reports you can set up and monitor in Google Analytics and your WordPress dashboard, including eCommerce metrics.
Our most popular features include:
Let's take a quick tour of the eCommerce reports that Charitable and WishList Member users will be able to access after connecting with ExactMetrics.
eCommerce Overview
In the eCommerce Overview report, you'll find your overall conversion rate, number of transactions, overall revenue, and average order value. Beneath that, there's a table showing your top products.
Below that, there are more reports for:
Total add to carts
Total removed from carts
% new customers
Top conversion sources
All the basics that you need to keep an eye on your eCommerce performance are here in this report.
Coupons Report
The next ExactMetrics report in the eCommerce section is Coupons.
If you use coupon codes for your online store, you'll find a report on which ones have been used here.

Funnel Report
Where are potential customers dropping out of your buying funnel? Whether your site is traditional eCommerce, membership-focused, or donation-focused, the funnel report can help you see which part of your funnel needs to be optimized to get more revenue and ultimately grow your business.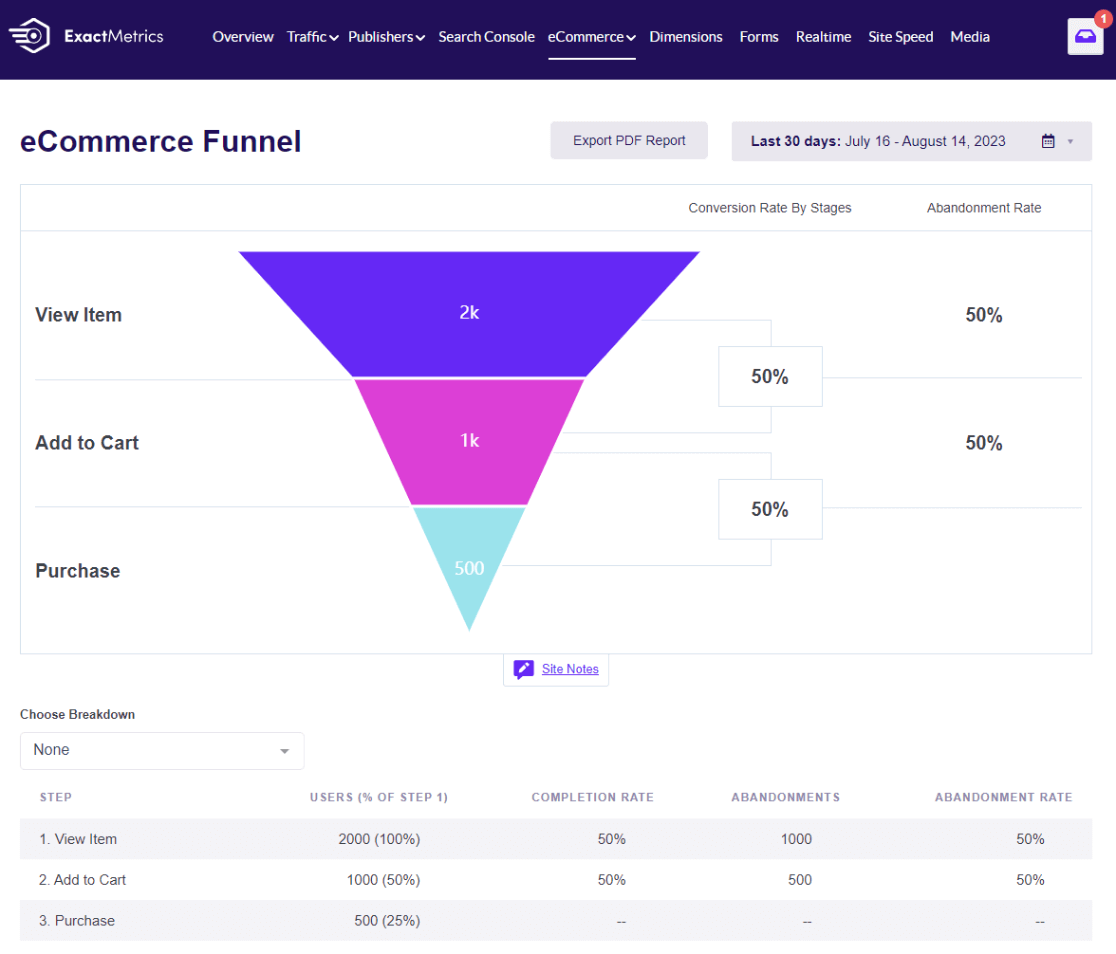 Of course, ExactMetrics reports don't stop at eCommerce. Charitable users, WishList member users, or any WordPress users can benefit immensely from our forms report, channels report, campaigns report, source/medium report, Search Console report, and much more.
Get started with ExactMetrics today!
That's it for this release!
Not using ExactMetrics yet? What are you waiting for?
Don't forget to follow us on Twitter and Facebook to see all the latest Google Analytics tutorials.