Last week, Google announced that it will begin sunsetting the older version of Google Analytics in mid 2023, and instead be focused only on Google Analytics 4. This version, known as Universal Analytics (or GA3) and using a UA- site code, was first introduced in 2014.
As many sites still exclusively use Google Analytics 3 to measure website traffic, there has been a lot of concern among our users and marketers in general about what this means.
In this post I'll explain what the announcement means, how we'll make this transition easy for our users, and answer some other questions that you may have.
What does this change mean for me?
Firstly, you don't have to do anything to the way you track analytics on your website immediately. However, because the date is now official for this transition, you should set up a Google Analytics 4 property as soon as possible.
Once the sunset date passes, any data being sent into Universal Analytics will not be processed, which means your site visitors won't be tracked there any longer. That's why we recommend taking action now.
Should I start using Google Analytics 4 now?
Since your historical data will not be transferred over to your Google Analytics 4 property, it's important to start sending data into Google Analytics 4 as soon as you can.
Once the July 1, 2023 date passes, comparing things like sessions and pageviews to historical data will become much more difficult to do. Eventually when Universal Analytics goes away entirely, this sort of comparison will be impossible.
That's why we recommend getting started with sending data into Google Analytics 4 now, so that you can collect as much data as possible before the switch.
Is Google Analytics 4 different from Universal Analytics?
In one word: Yes!
The list of changes continues to grow, but overall you should be prepared for a major shift in the way Google Analytics works and looks. New features are being added constantly, but the things we believe will make the most difference to users at this time are as follows:
The Analytics Interface is Completely New
If you look at statistics inside Google Analytics beyond what we show you inside your WordPress dashboard, you'll see that the new version looks completely different. The navigation and reporting setup is different.
Some reports have been renamed or removed, and in some cases metrics like bounce rate have been replaced.
While the interface does allow seemingly endless customization, expect a learning curve.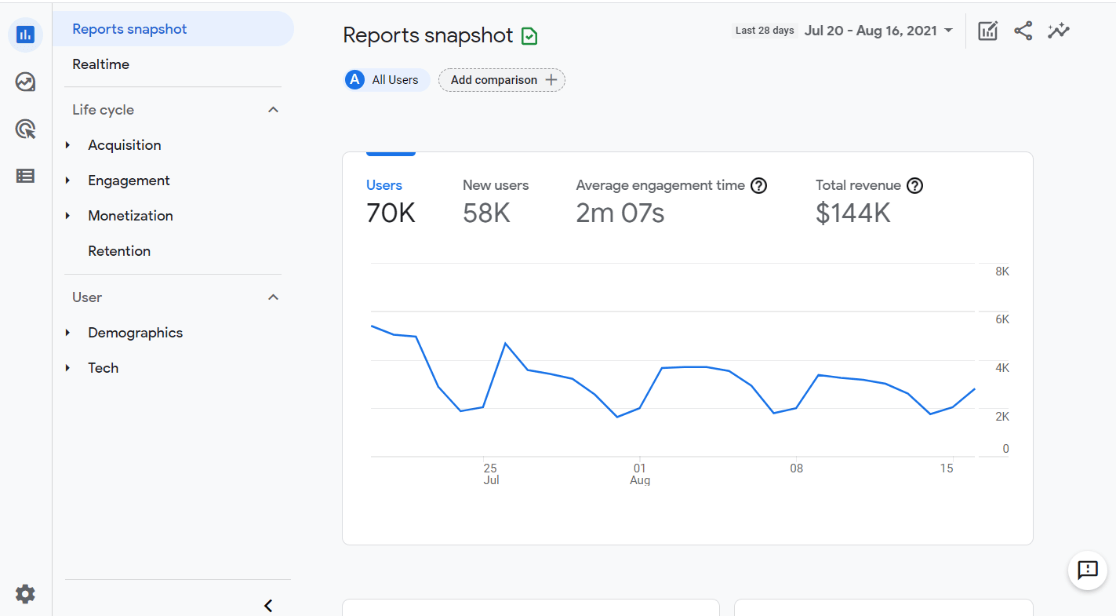 Data is Tracked is Differently
In Google Analytics 4, tracking analytics activity is focused on events, rather than pageviews. This means that user engagement such as link clicks, scrolling, and file downloads are all recorded. But, this also means that you'll need to update the way your website sends data to analytics.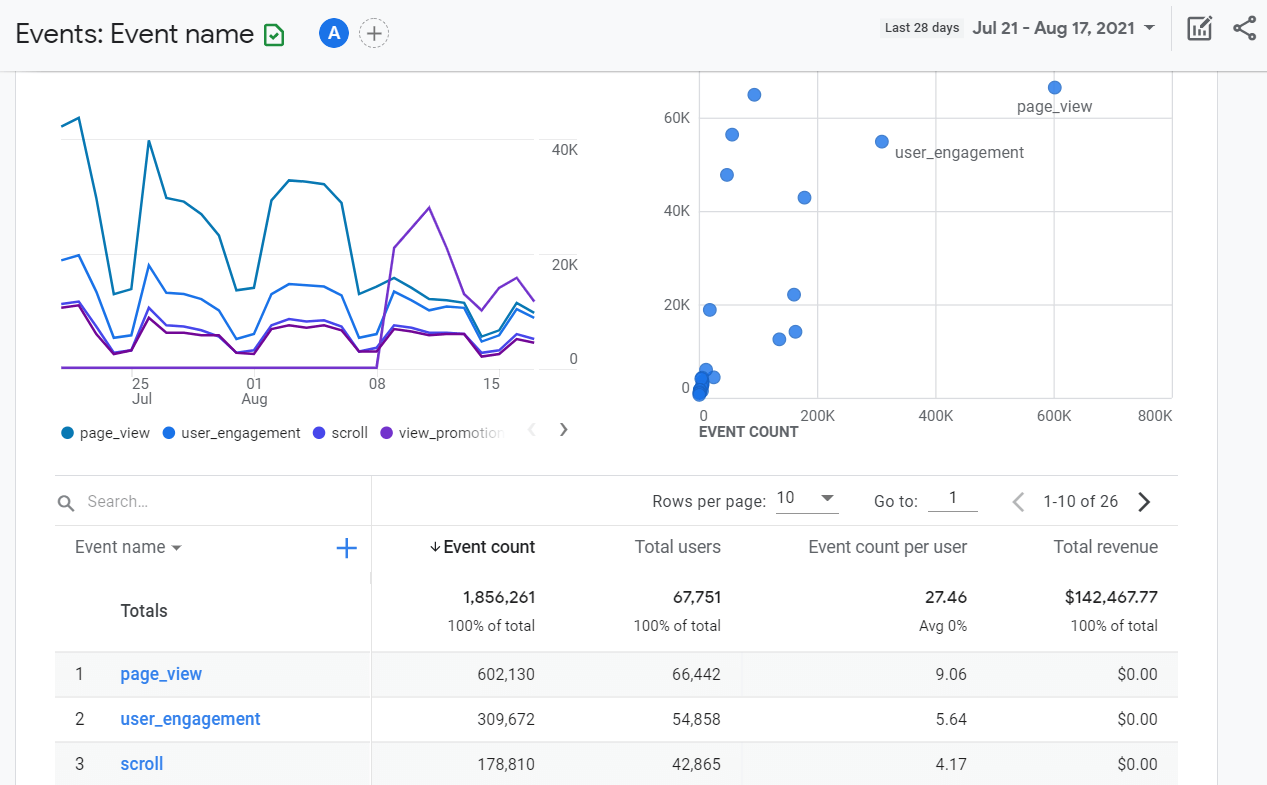 New Metrics and Reporting
Because data is tracked differently in Google Analytics 4, you'll have access to new metrics like Engaged Sessions. And with new metrics comes new reports! If you're familiar with Google Data Studio, or Google Ads reporting, you should feel comfortable. You now can create data tables based upon your own custom metrics, segments, and dimensions.

Conversion Events Replace Goals
If you're using goals to measure website activity, these are replaced with "Conversion Events." If you have previously created goals for things like page views, file downloads, or purchases, you'll need to make updates to make sure they work inside Google Analytics 4.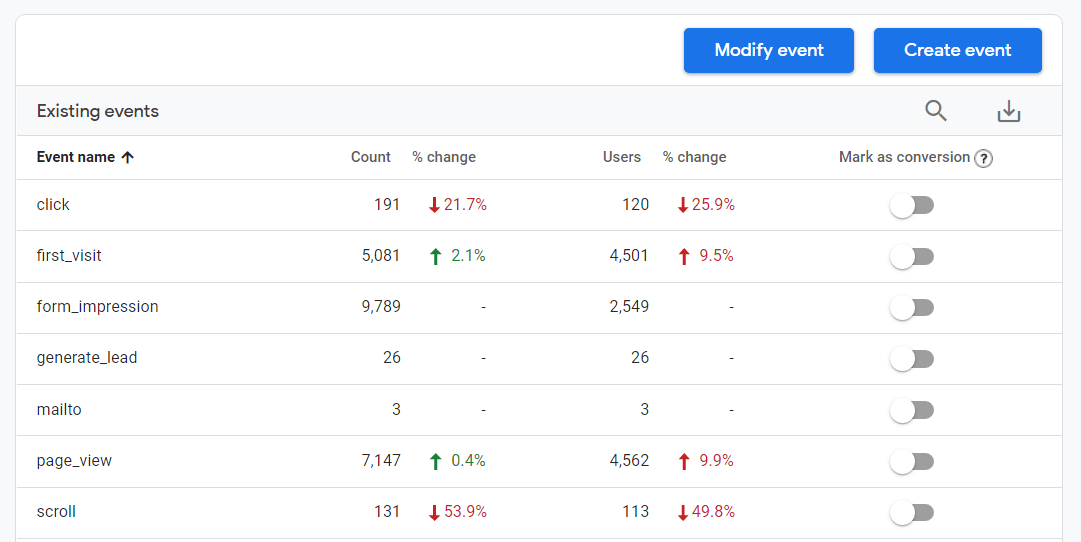 Privacy First
The world has changed since Google Analytics 3 was released. Many new privacy laws were enacted both in the USA and abroad with laws like GDPR and PECR. (In fact, we even have an EU compliance addon). Google Analytics 4 was built with privacy in mind, helping you stay more compliant from the start.
Machine Learning and Monetization
Google Analytics is big on utilizing machine learning to help its analytics users learn more about their website (or app) visitors. You can expect to see helpful insights about how your customers or website visitors initially find your website, interact with your content, and make purchases.
If you're a Google Ads customer, you'll see new ways to analyze that data with an increased focus on data based attribution.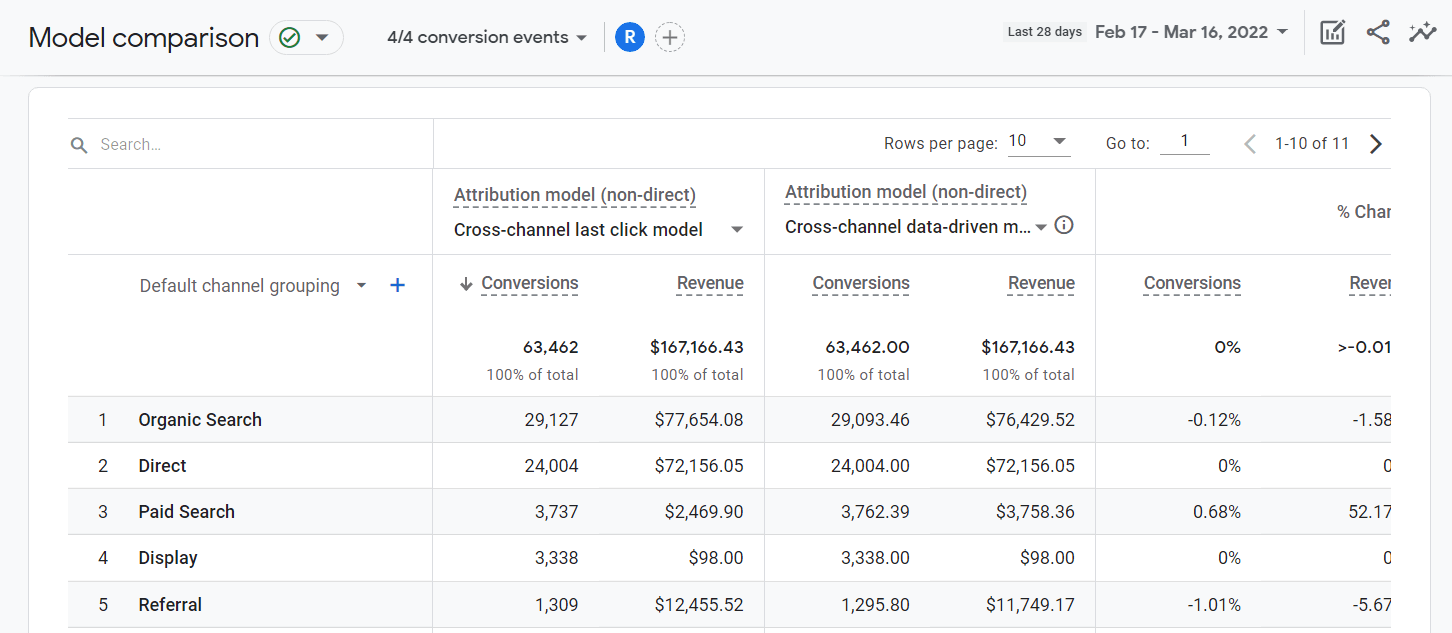 More New Features Still Coming
Many new features and reports will be coming to Google Analytics 4. The Google Analytics team is now focused solely on GA4, and they'll be continuously working on improvements and additions.
Keep following the ExactMetrics blog to stay ahead of these changes as they happen!
Find Out Which Version of Analytics You Have
We've built this tool to help you determine which version of Google Analytics your site is using. Simply enter in your URL. Its easy to share with your colleagues to help them with their site status as well.
Our Thoughts About Google Analytics 4
Much has changed in website analytics since Universal Analytics was originally released last decade. While Universal Analytics has more or less been the same, there has been significant advancement with data analysis, modeling, and even inspiration from other platforms and tools like Google Data Studio.
In addition to helping explain where visitors came from to visit your website, GA4 will help you move towards understanding more about what they're doing on your website.
Google Analytics 4 is a completely new tool designed to measure user activity – on websites, or in apps. While these changes are exciting, there will be a learning curve for everyone, including data analytics pros.
When we released our dual tracking feature last year, we knew this transition would be coming, but were just uncertain about what the exact date would be.
ExactMetrics has been focused on making setup, tracking, and reporting easy to show you the data you need to make smart business decisions. We'll keep doing this, and this will not change with Google Analytics 4.
How ExactMetrics Helps You With The GA4 Transition
We've been preparing for this change for quite some time ahead of the official announcement.
All users of ExactMetrics have the ability to "dual track" both versions of Google Analytics.
How do I get started with Google Analytics 4?
In order to start with Google Analytics 4, you'll need to create a new Google Analytics 4 property. If you already are using Universal Analytics, we've put together a quick step-by-step guide about how to upgrade to Google Analytics 4.
Alternatively, if you're starting with an entirely new Google analytics account, we've also put together a comprehensive guide on how to add Google Analytics to your WordPress website.
(If your Google Analytics account was created after October 14, 2020, there is a good chance that you already have a Google Analytics 4 property).
Do I have to make any website code changes?
If you're already using ExactMetrics, we've already made this transition easy. Our Dual Tracking feature sends the correct analytics data and events to both versions of Google Analytics automatically, with no coding.
If you're not using ExactMetrics, you will need to ensure that your website has the proper tracking codes set up and installed on your website.
Any sort of manual code, triggers, and events you are currently using will need to be rewritten and tested before the sunset date arrives.
Can I import my GA3 data into GA4 property?
Unfortunately an automatic import process is not available at this time.
This is why we recommend transitioning to Google Analytics 4 as soon as possible so that you can have as much historical data available as possible in the future.
How can I learn more about Google Analytics 4?
Be sure to check out our blog as well as Google's official website. We are constantly adding information, and as new details emerge we'll share more details.
What's Next?
If you haven't already installed ExactMetrics and started to send data into Google Analytics 4 with our Dual Tracking feature, we recommend doing so as soon as possible.
Your last day to send data into Universal Analytics is June 30, 2023.
We'll do our best to keep you updated on all the latest developments that will affect you as we all learn more about this new platform.
Be sure to check out our blog for the latest updates, and keep your version of ExactMetrics updated to get the latest releases and features.
From all of us at ExactMetrics, cheers to Google Analytics 4!