Wondering how to view your website's performance? Through Google Analytics, you can track how people use your site, what pages they visit, which country they're from, and lots more.
It provides data that helps you understand your visitor's behavior. Using the information, you can grow your business and make decisions backed by data.
But what good is any of this if you can't access your Google Analytics account?
In this article, we'll guide you through how to login to Google Analytics. Let's dive straight in…
Login to Google Analytics – Step by Step
Just follow these steps and you'll be able to access your Google Analytics data in no time. s
Step 1: Launch Google Analytics Website
The first step is to go to Google Analytics website and login to your account.
Next, on the right top corner, click on Sign in to Analytics.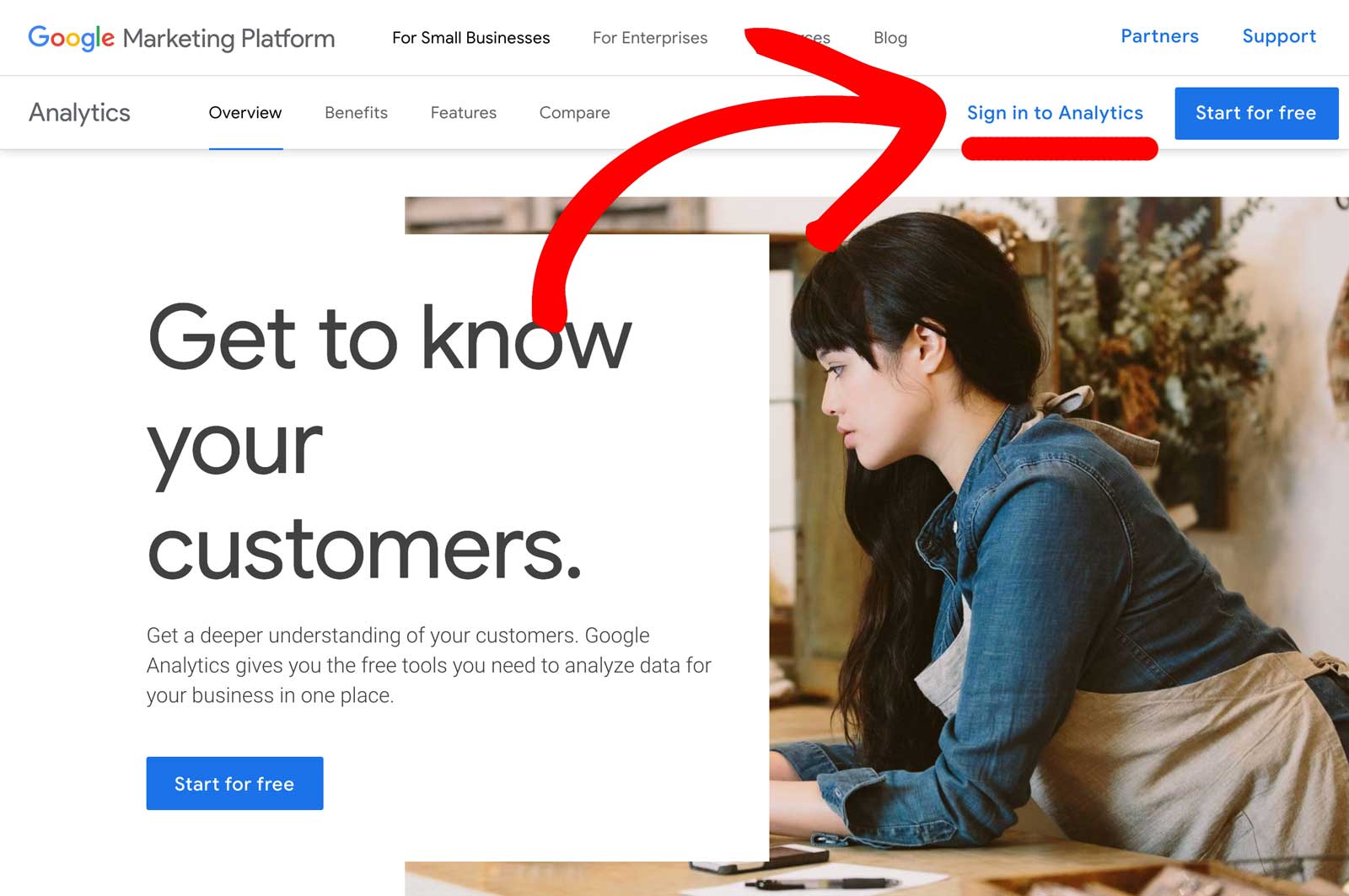 Step 2: Enter Your Email or Phone
After clicking on the link, you'll be taken to a screen where you can enter your Google account email address. You can also use your phone number to login. Click Next to continue.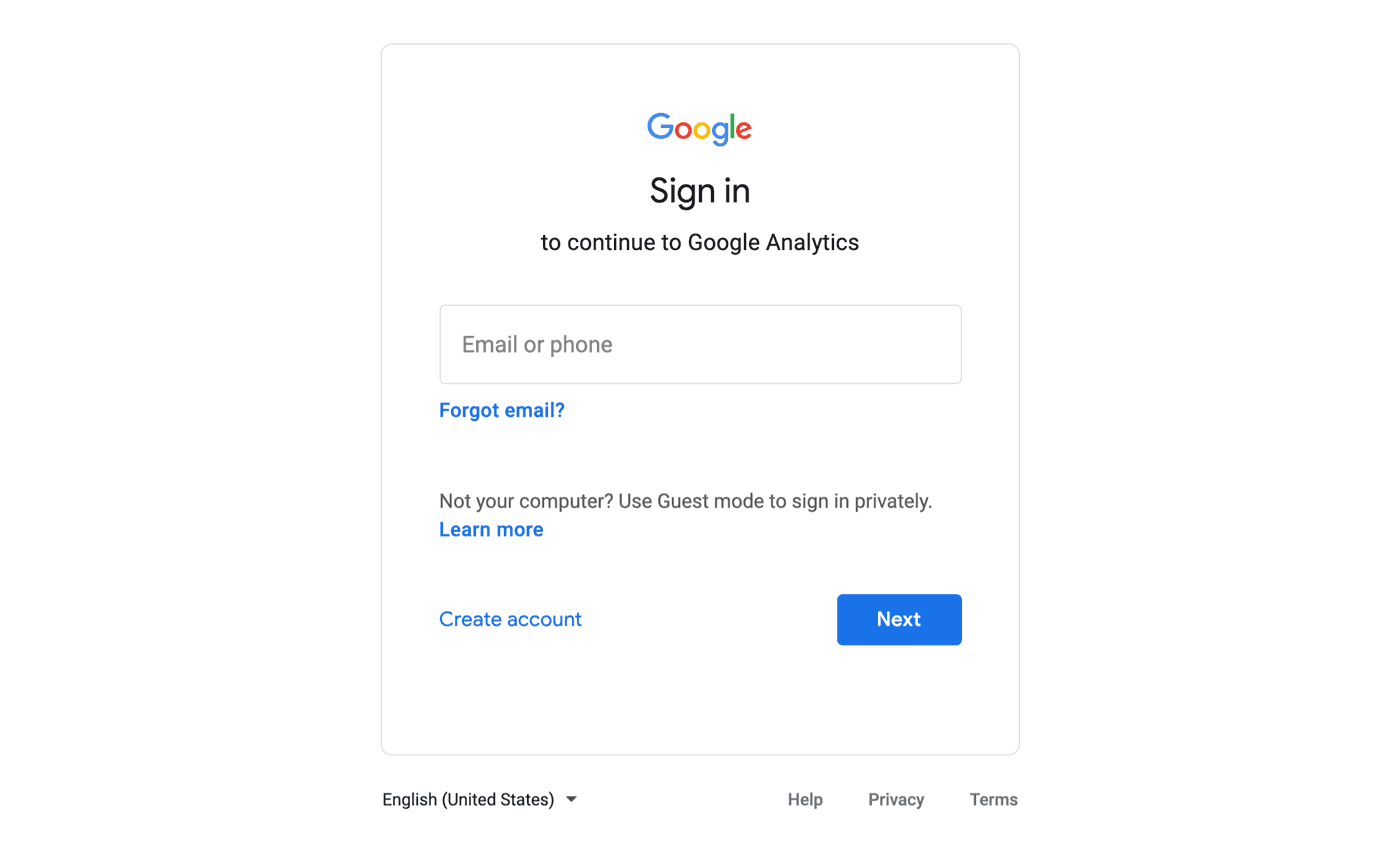 Make sure you enter the account that you used to create a Google Analytics account. Otherwise, you won't be able to see your data.
Step 3: Enter Your Password
Next, you'll have to enter the password of your selected account. Click Next once you're done.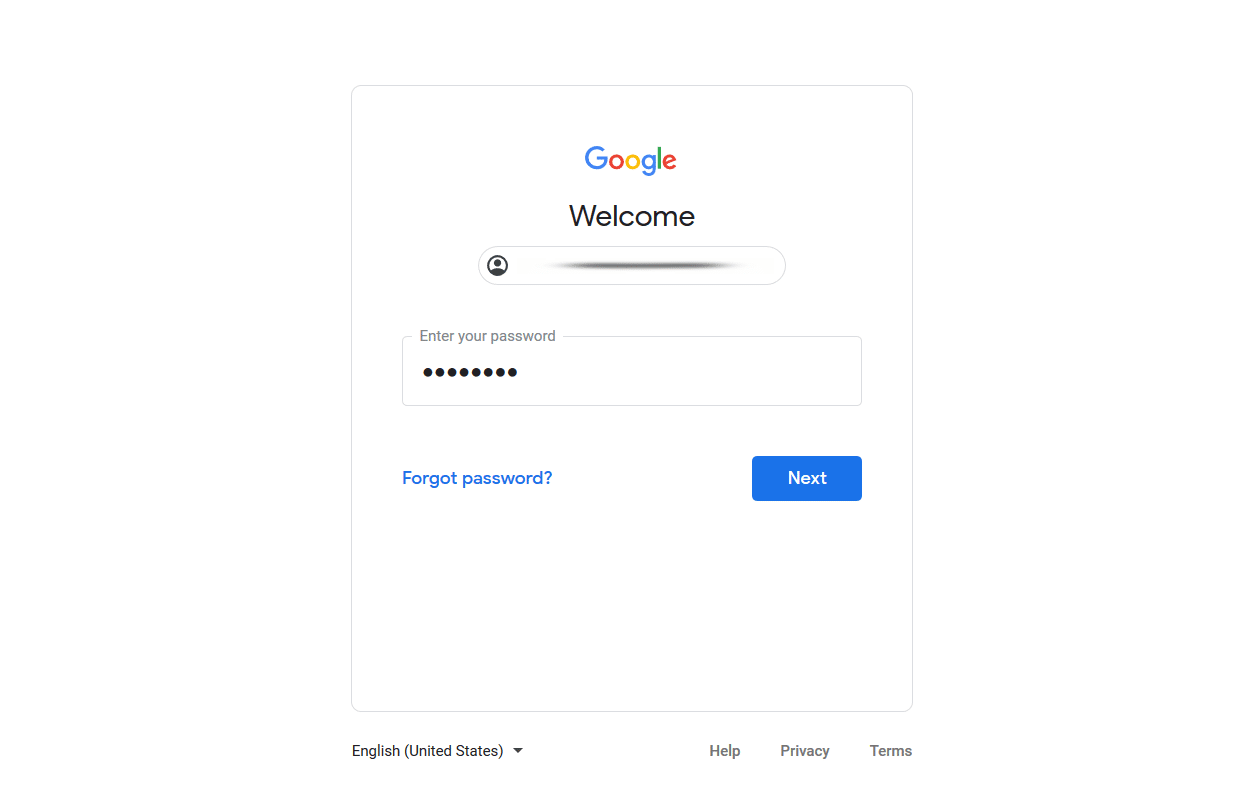 You've now successfully logged in to your Google Analytics account. You can view different reports and access data to understand your users and check your site's performance.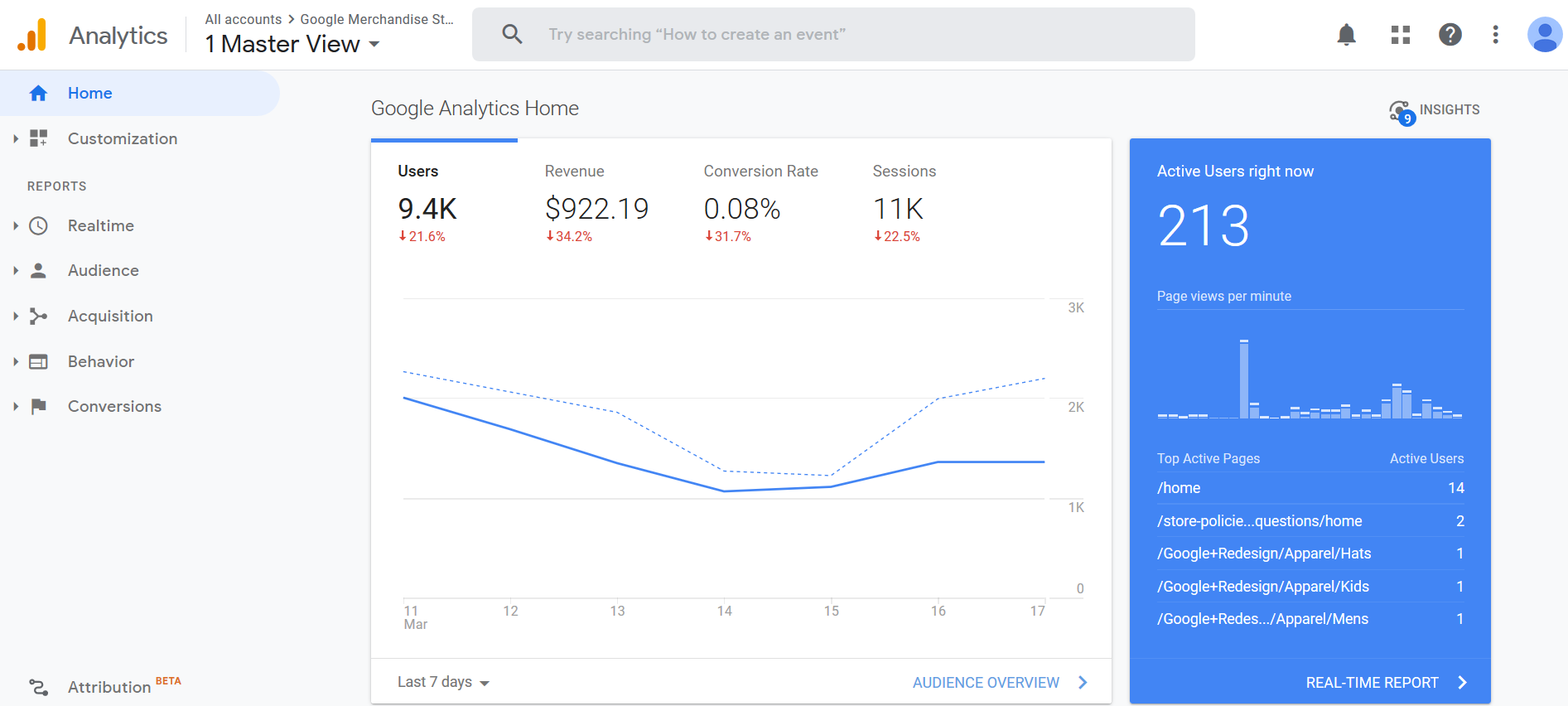 Google Analytics also offers other tracking options like goal tracking, setting up events, and more. However, you'd need to be an Analytics expert to set up advanced tracking.
That said, you'll also need to work your way through Google Analytics, understand how the reports work, and then access relevant data.
But what if there was an easier way? Let's find out…
How to View Google Analytics Inside WordPress Dashboard
If you're a new Google Analytics user, then it can be overwhelming to use the tool. You can easily get lost in trying to find the right report and making sense of the data.
This is where you can use WordPress plugins like ExactMetrics. It's the best premium WordPress Analytics plugin.
With the help of the plugin, you can add Google Analytics to your WordPress site without coding.
And you can view important Google Analytics reports inside your WordPress dashboard. So, you don't have to worry about navigating through Analytics and finding data that are important for your business.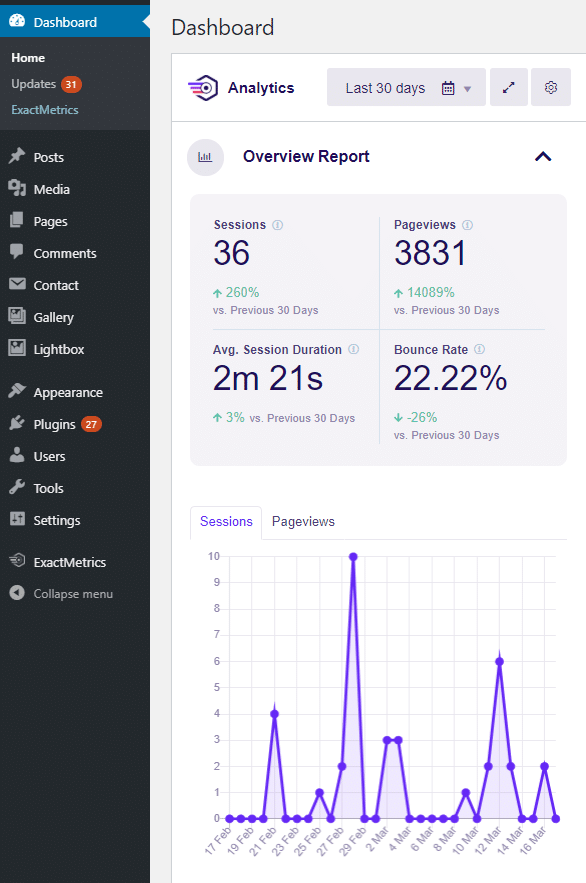 ExactMetrics offers more reports than just a dashboard report. Go to ExactMetrics and then click Reports. You'll see an Overview report, which provides a summary of your site's performance.
Along with traffic stats, you can also see new and returning visitors, device breakdown, top 10 countries, top 10 referrals, and top post/pages on your website.
You can select more reports from the top menu, such as Publishers report. It provides insights about your top-performing landing pages, top exit pages, outbound links, affiliate links, top download links, and more.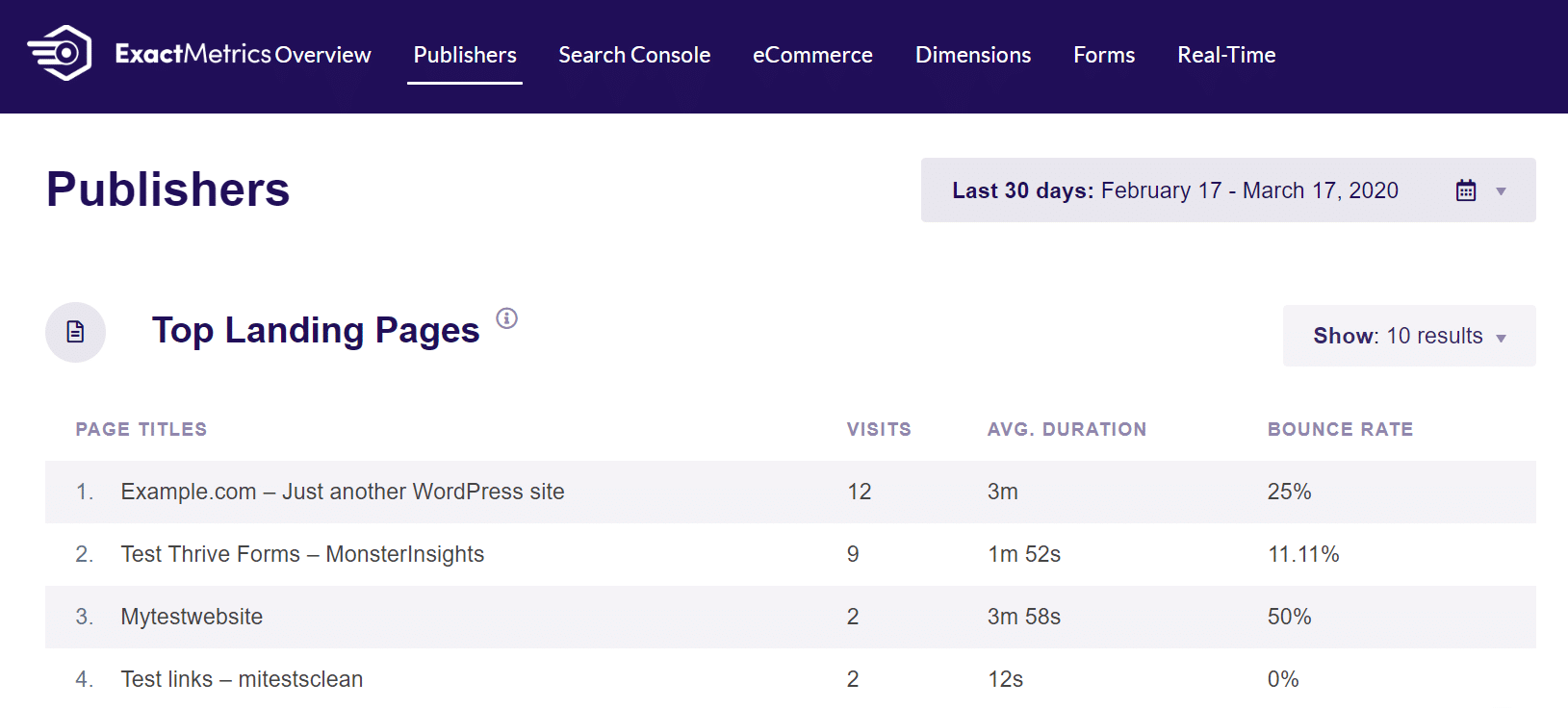 Other ExactMetrics reports include:
Search Console Report – View your organic keywords, their CTR, and average position on Google.
eCommerce Report – Using ExactMetrics eCommerce addon, you can track sales, average order size, top products, and more of your online store.
Dimensions Report – You can set up custom dimension tracking in Google Analytics thanks to ExactMetrics and track stats like popular categories, authors, post types, and tags.
Forms Report – If you have different forms on your site, then through ExactMetrics Forms addon, you can track their conversions.
Real-Time Report – Track your visitors in real-time and stats of your site's performance minute by minute.
An additional of using ExactMetrics is that you don't have to worry about logging into Google Analytics every time.
Once you've set up Analytics on your WordPress website using ExactMetrics, all you have to do is view the reports to scale your business.
And that's it!
You now know how to view Google Analytics reports in a simpler way and in your WordPress dashboard.
With that, we hope you liked our article on how to login to Google Analytics. You can also go through our guide on how to run a split test in WordPress using Google Optimize.
Don't forget to follow us on Twitter and Facebook to get the latest guides on Google Analytics.