One-page websites can be awesome at driving conversions, but they're hard to track in Google Analytics. You probably still have a navigation that uses anchor links to bring a user down the page. But, since those users aren't visiting separate pages with separate URLs, the clicks don't get tracked in Google Analytics.
Luckily, there's a pretty easy way to track those clicks as pageviews.
Let's dive into how to set up pageview tracking on a single-page WordPress website.
How to Track Pageviews on a One-Page Site
The easiest way to set up pageview tracking on your single-page site is with ExactMetrics.
ExactMetrics is the best premium WordPress analytics plugin. With ExactMetrics, there's a whole list of things you can set up and monitor in Google Analytics and your WordPress dashboard.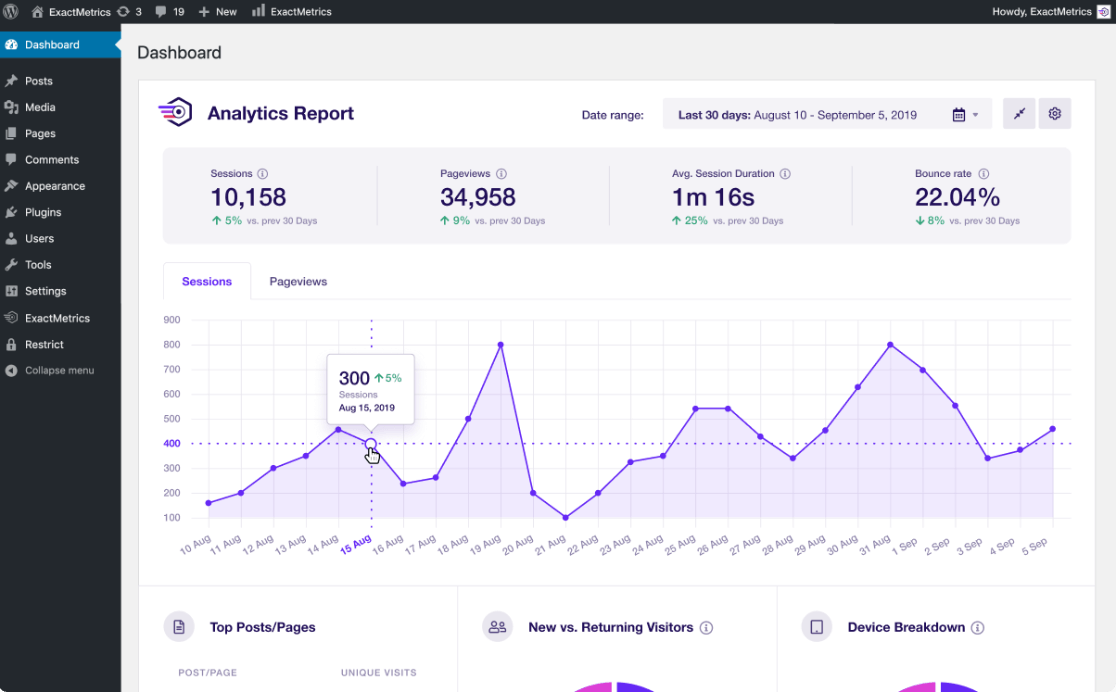 Our most popular features include:
With ExactMetrics, all your most important metrics are right there in your WordPress dashboard.
Here's how to track anchor link clicks on your single-page website with ExactMetrics!
Step 1: Install ExactMetrics
Already have the plugin? Skip to step 3.
To start, head to the Pricing page and get started with ExactMetrics at the Plus level. Once you complete checkout, download the plugin.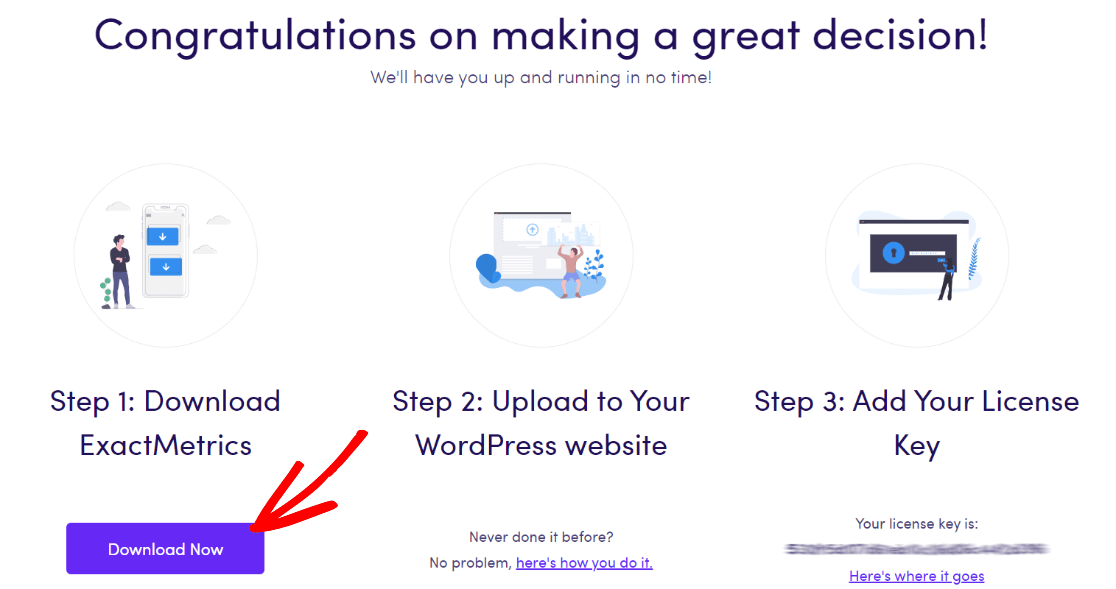 Next, upload it to your website.

Step 2: Add Your License Key and Connect to Google Analytics
Now that you have ExactMetrics installed, you can add your license key and connect your Google Analytics account. To get set up, click on ExactMetrics under your WordPress Dashboard and click the big green "Launch the wizard!" button.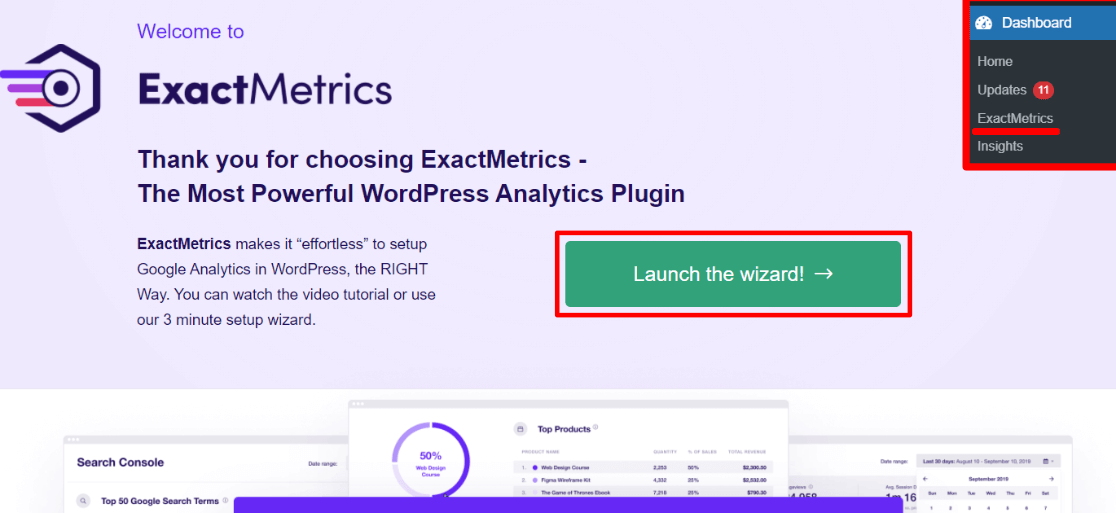 Once you're in the wizard, you'll get to this page where you can add your license key and connect with Google Analytics: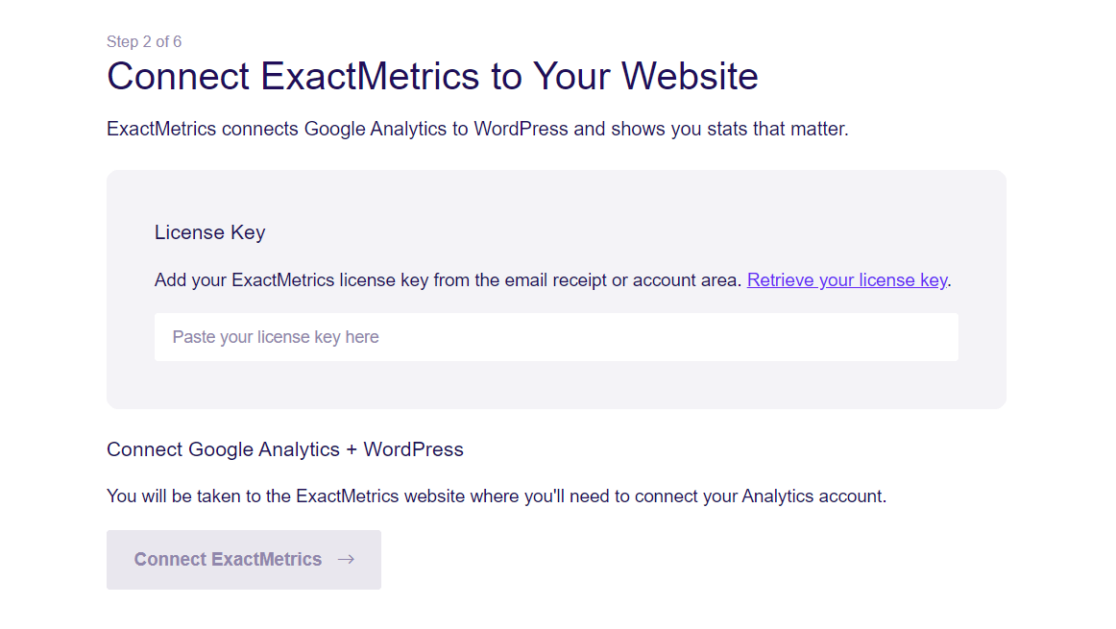 For more details on this step, check out our guide on how to properly add Google Analytics to your WordPress website.
Step 3: Enable Enhanced Link Attribution
Now, you need to enable Enhanced Link Attribution and Anchor Tracking in your ExactMetrics settings.
In your WordPress dashboard, go to ExactMetrics » Settings » Engagement. Then scroll down to the Link Attribution section: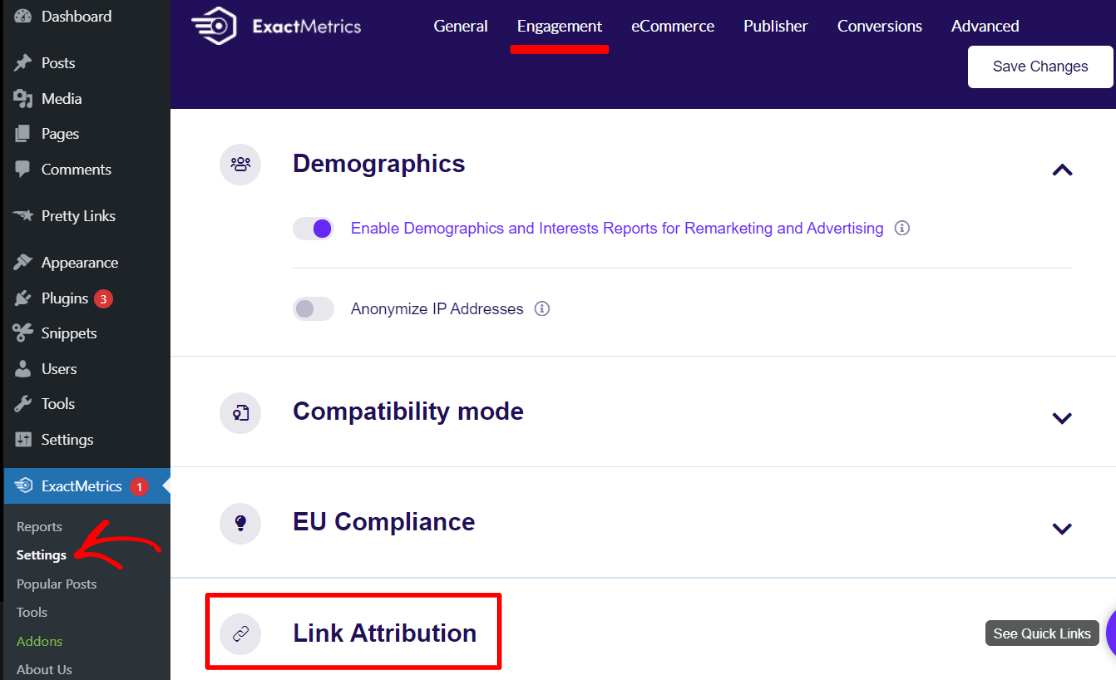 Click the switch for Enable Enhanced Link Attribution and Enable Anchor Tracking.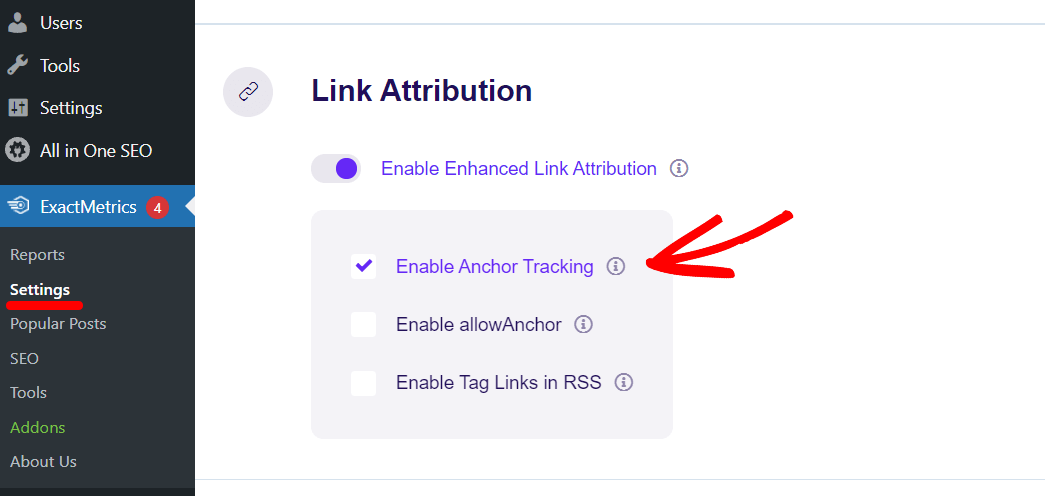 Once you're done, don't forget to select the Save Changes button.
Step 3: Activate Enhanced Link Attribution in Google Analytics
Now, you need to enable this feature in Google Analytics. To do that, head to Google Analytics and click on Admin settings.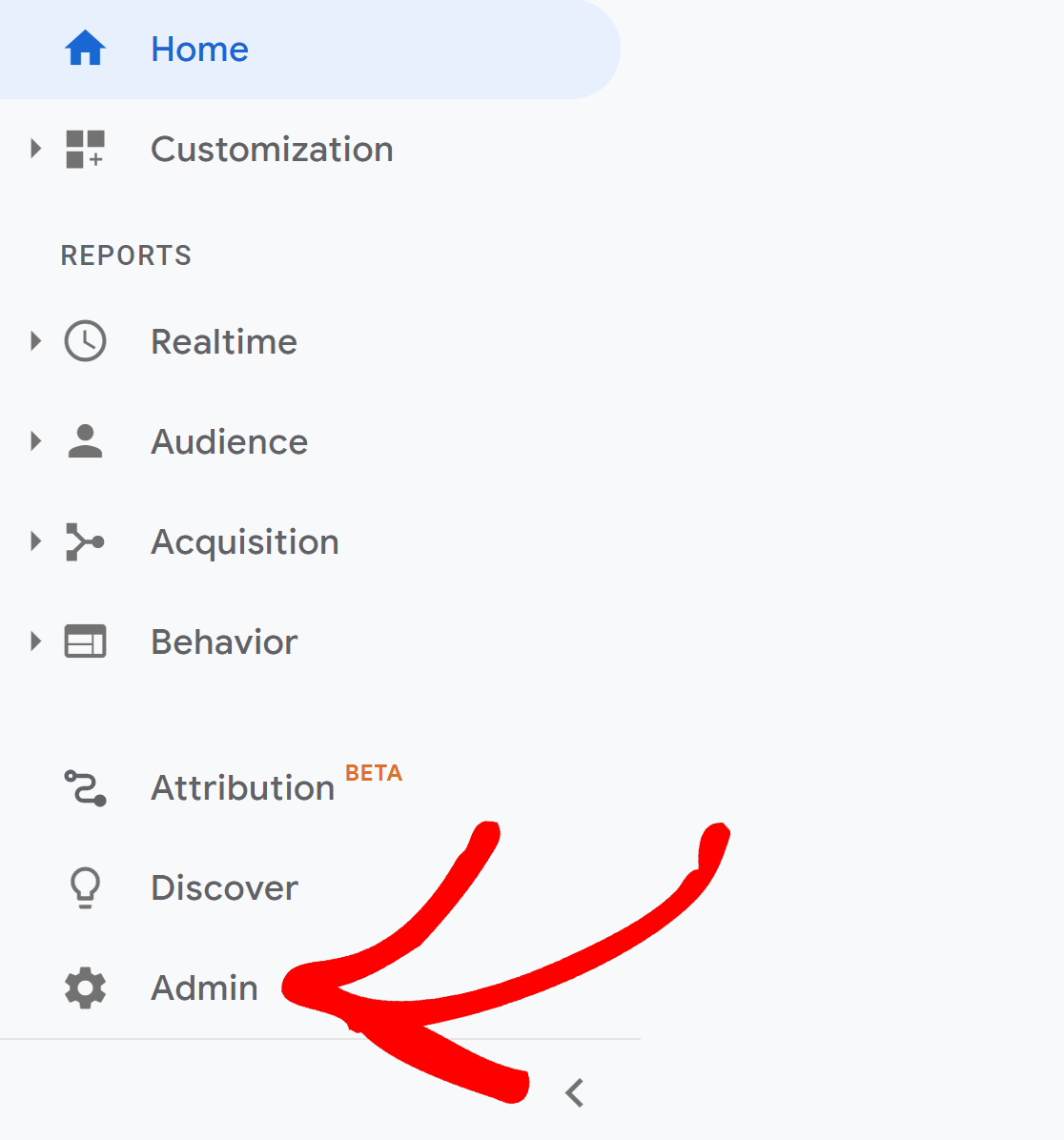 Under the Property column, click on Property Settings.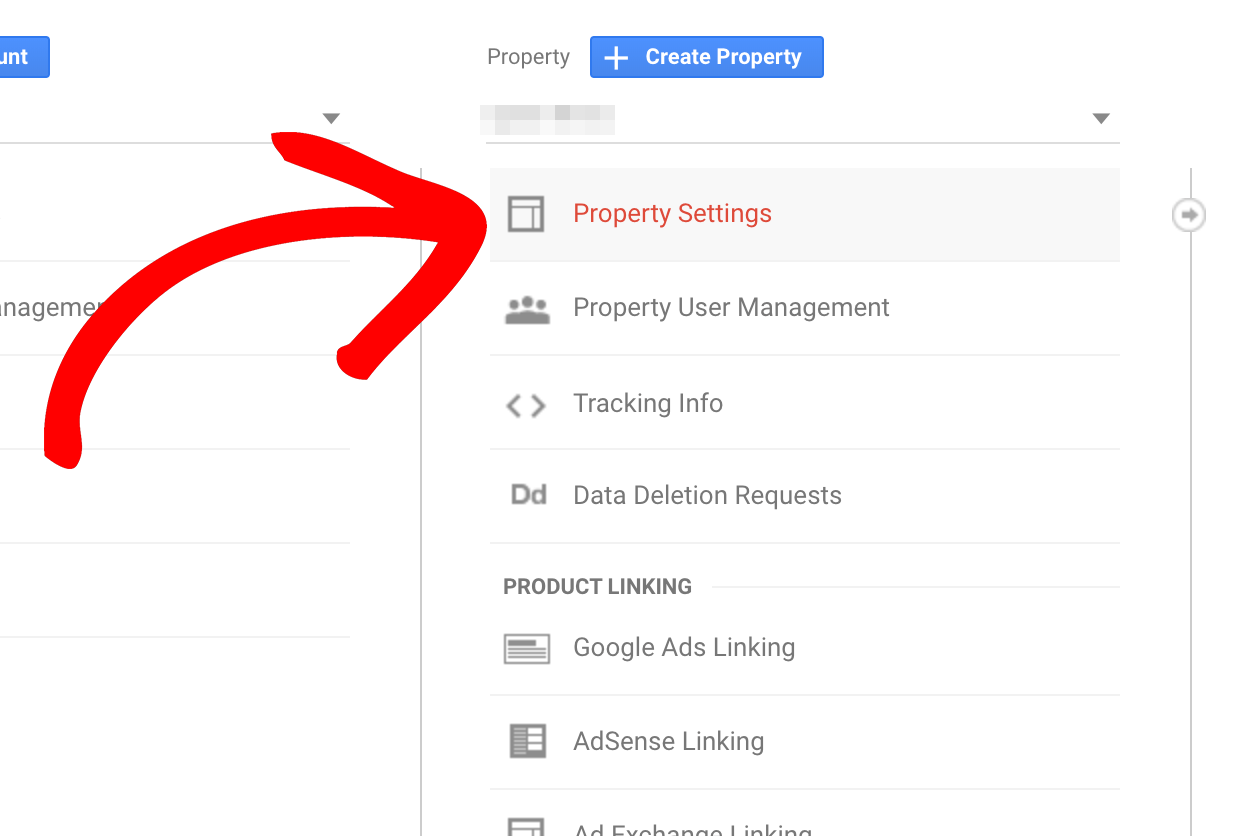 Next, go to the In-Page Analytics section and enable the switch for Use enhanced link attribution.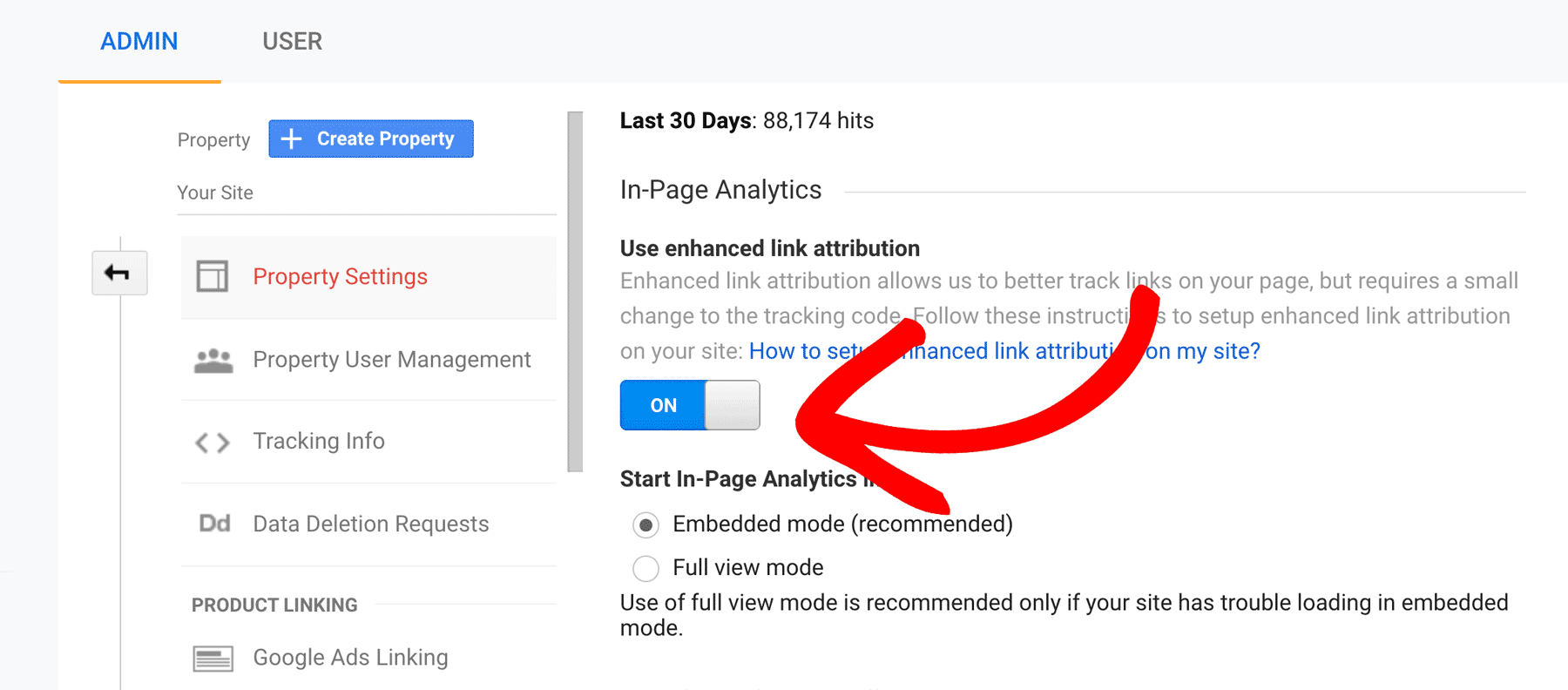 Once you're done, click the Save button.
That's it! You now have Enhanced Link Attribution set up and ready to view in Google Analytics.
Google Analytics Anchor Link Report
Now that you have anchor link tracking set up, you can see those clicks in your Google Analytics account.
To view the data, navigate to Behavior » Site Content » All Pages.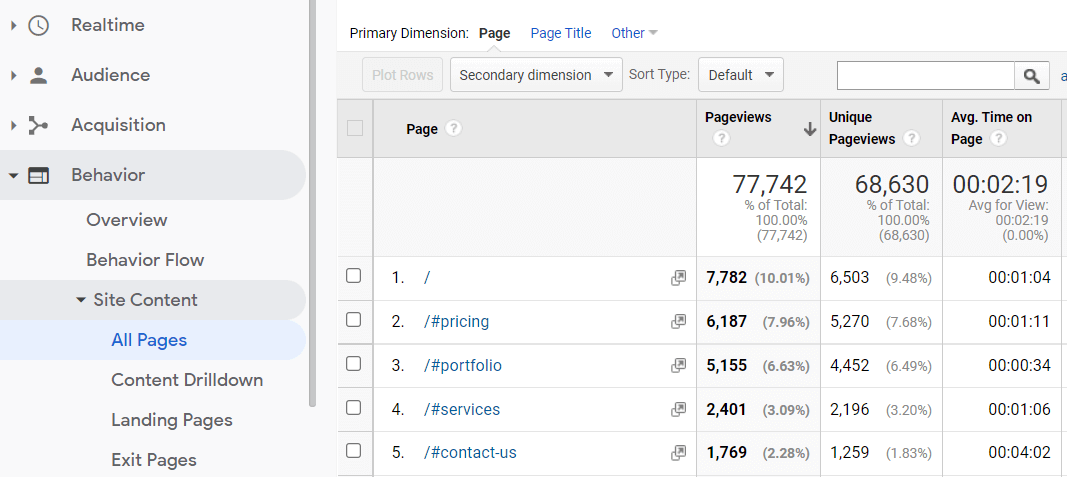 You'll find the anchor links right there in the All Pages report.
More Link Click Data
Seeing your top "pages" is awesome, but how about seeing just where your visitors are clicking? Now that you have Enhanced Link Attribution turned on, there's a way!
To start, you'll need to be using Google Chrome. If you don't currently have it, download it here.
Once you have Chrome installed, you'll need the Page Analytics extension.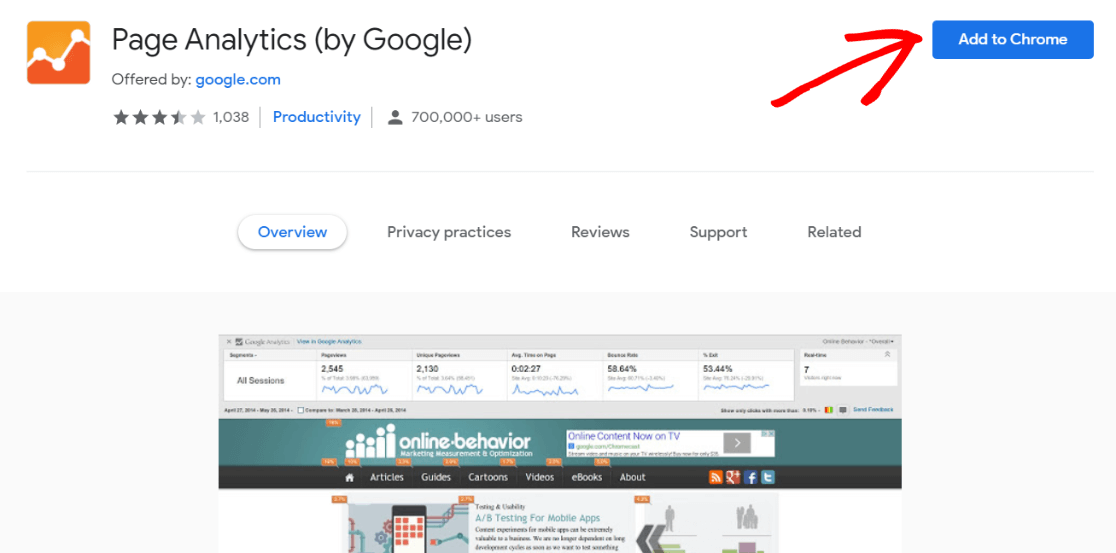 After the extension is installed, you can navigate to your site and click on the extension to open it up on the page you're on.
The extension will add little orange flags to the elements on your site, so you can see what people were clicking in. For instance, you can see that 20% of the people in this snapshot clicked on the ExactMetrics pricing page:

The extension will also show you data about the page you're on:

Using the ExactMetrics Enhanced Link Attribution feature combined with the Page Analytics extension will give you extra data that you can use to make decisions that'll grow your business.
WordPress One-Page Websites: More Tips
One-page websites are unique and focused. They can be a great option for some companies, organizations, or brands. If you don't need a bunch of pages, why make them?
If you haven't set up your website yet, check out 25 Best One Page WordPress Themes via WPBeginner.
The main drawback to a one-page website is tracking with Google Analytics, but going over the steps above to set up anchor tracking will fix that. Beyond anchor tag tracking, here are a few more Analytics tips for single-page WordPress sites:
That's it!
We hope this guide helped you set up pageview tracking on your single page site.
If you liked this guide, we think you might also like How to Set Up a Stats Dashboard in WordPress (the Easy Way).
And don't forget to follow us on Twitter and Facebook for more Google Analytics tutorials.