Do you run an online store or eCommerce website? If so, you can use eCommerce customer journey analytics to help you understand how customers are really using your website on their way to making a purchase.
In this post, we'll go over the basics of an eCommerce customer journey and show you how to view that information on a WordPress website.
What's eCommerce Customer Journey Analytics?
eCommerce customer journey analytics is data that shows you how individual customers navigate your online store and checkout processes. You can use it to improve your eCommerce site's customer experience and convert more traffic into sales.
Most website traffic analytics is based on the user behavior of your audience as a whole, so it doesn't show you how any single buyer moved from one step to the next. A customer journey, on the other hand, will tell you every step a customer took on their path to a successful purchase.
By setting up customer journey tracking, you can see how single customers browse your site, how they made it to the checkout page, how long the whole process took them, and more.
Keep reading to find out how to use WordPress and a few user friendly plugins to see eCommerce customer journey information for all of your buyers.
How to Set Up Customer Journey Analytics in WordPress
For WordPress users, the best option for setting up eCommerce customer journey tracking is to use a plugin that works with Google Analytics.
With ExactMetrics, the best premium analytics plugin for WordPress, no coding or programming is needed to connect your site to Google Analytics and start gathering customer journey data.
ExactMetrics shows you the analytics reports you need, all inside the WordPress dashboard, including top pages, outbound link clicks, eCommerce metrics, media clicks, and so much more.
One thing that makes ExactMetrics so easy to use is that it automates setting up advanced tracking features like eCommerce customer journeys. That's why we recommend it as the simplest method for gathering this valuable info on buyer behavior.
Which eCommerce Platforms Can I Track Customer Journeys On?
ExactMetrics User Journey integrates with all the most popular WordPress eCommerce platforms:
If you aren't using one of these top plugins for WordPress, consider giving them a try. They all offer different ways to grow your business or nonprofit site to the next level.
Now let's move on and look at our 4-step process for setting up customer journey tracking.
The Easy Way to Track eCommerce Customer Journeys
Step 1: Install ExactMetrics
We'll start by downloading and installing ExactMetrics. In order to use the eCommerce and User Journey addons, get ExactMetrics at the Pro level here.
After downloading the .zip file, log in to WordPress and click the Plugins » Add New link.

Now, click the Upload Plugin button, select the file you downloaded from ExactMetrics and click Install Now.

At this point, you should see the installation progress. When it's finished, click the Activate Plugin button.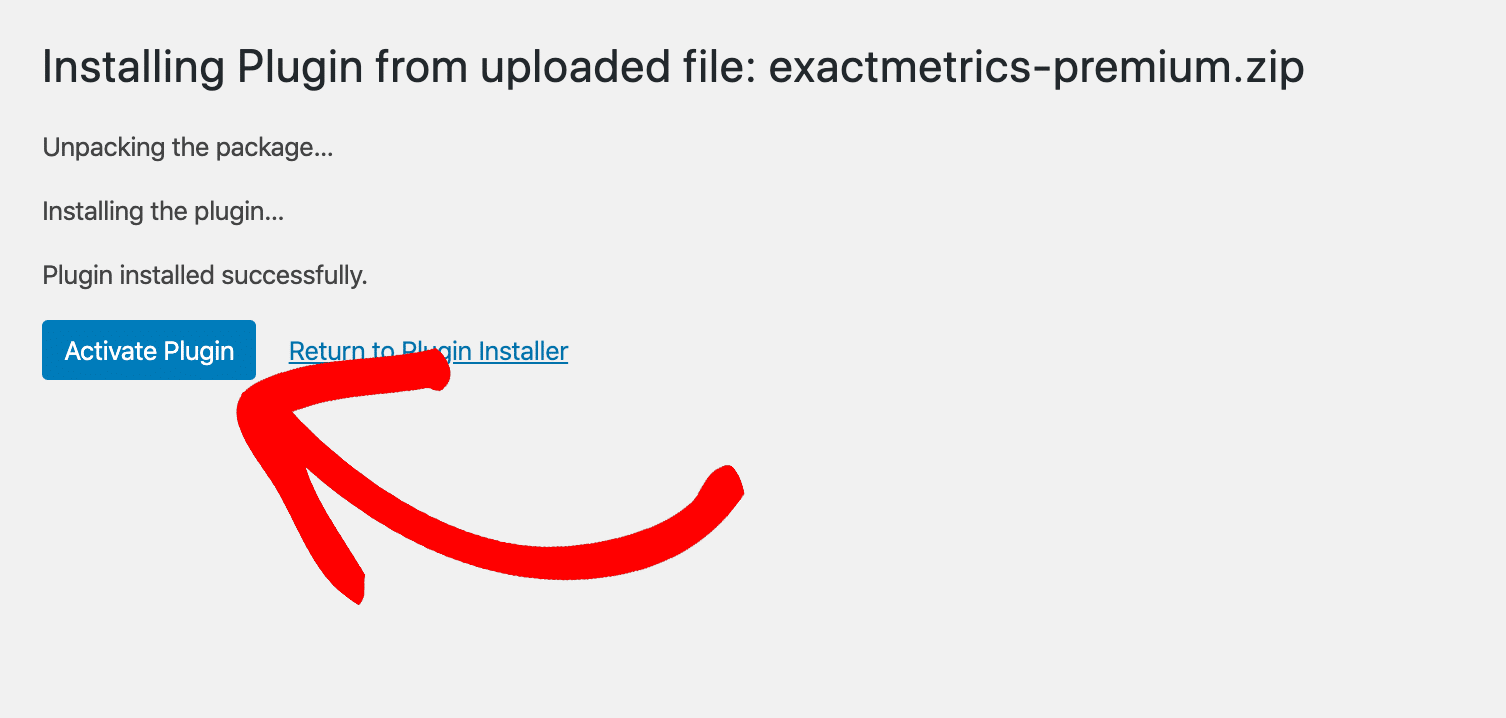 Great! ExactMetrics is now installed and active, so go ahead and finish by completing the Setup Wizard. It should launch automatically as soon as you activate the plugin.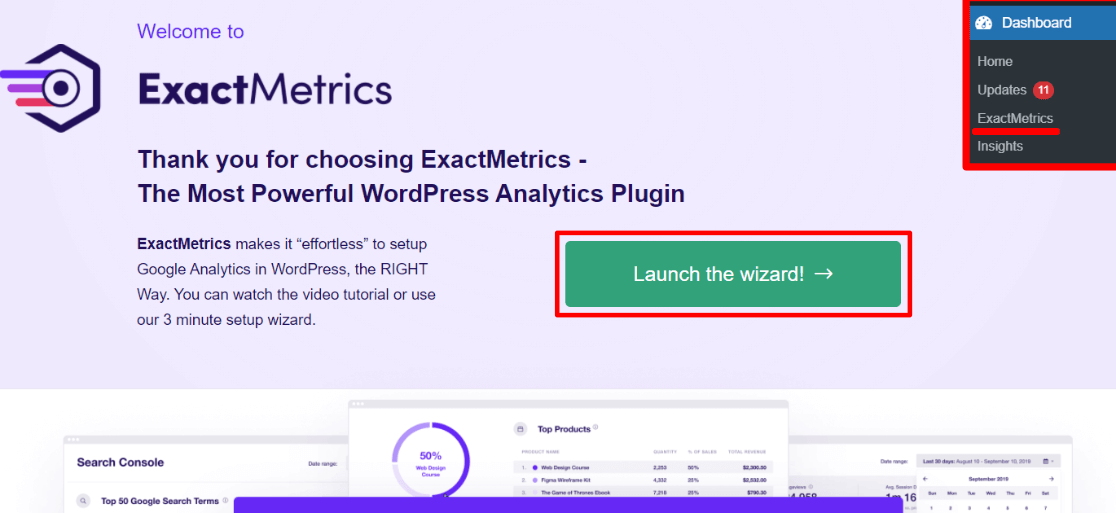 The Setup Wizard will quickly get your site connected to Google Analytics so you can start viewing traffic and visitor activity right away.
For a full tutorial on setting up ExactMetrics and Google Analytics, read How to Add Google Analytics to Your WordPress Site.
Step 2: Install the eCommerce Addon
ExactMetrics Pro accounts get access to a powerful eCommerce addon that works out of the box to track conversions, transactions, and other vital sales metrics. The plugin sets up Google Analytics to collect that information with one click and zero coding.
To install and activate the eCommerce addon, go to the WordPress menu and click ExactMetrics » Addons. You'll see a list of available and installed addons. Click the Install button on the eCommerce addon tile to install and activate the addon.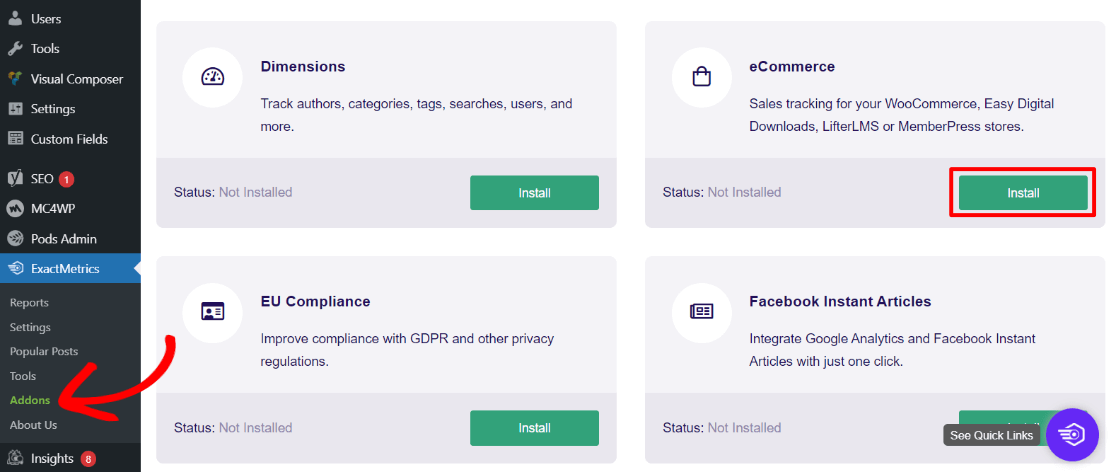 That's it! Google Analytics and ExactMetrics are now set up to track and report eCommerce specific metrics for your online store. You'll find the main report screen at ExactMetrics » Reports under the eCommerce tab.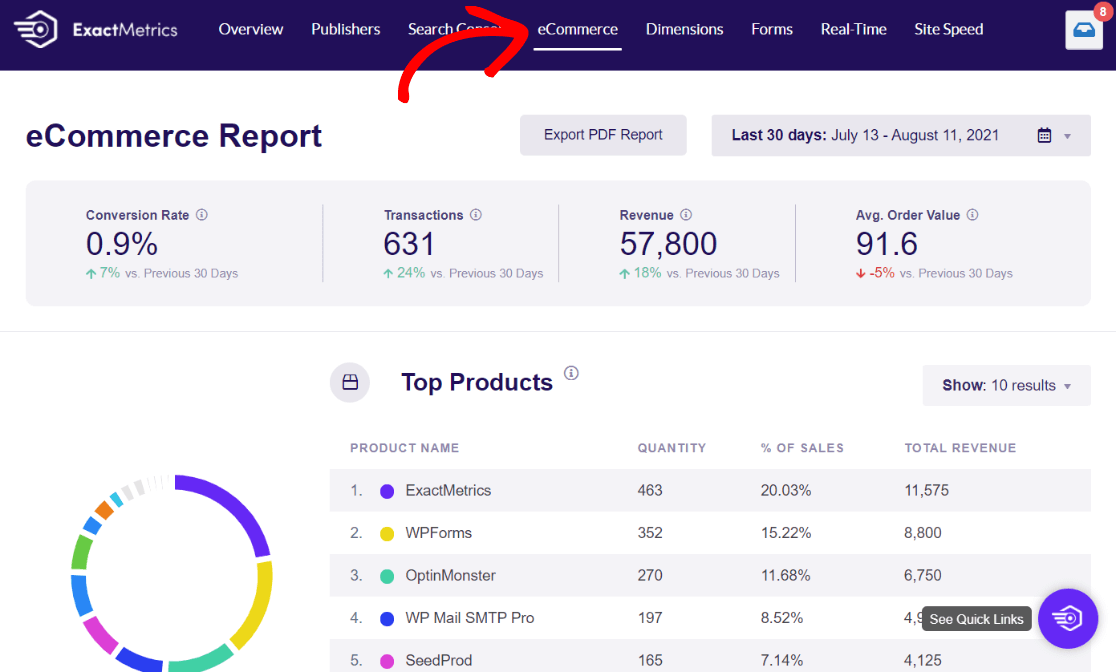 Step 3: Install the User Journey Addon
The User Journey addon gives you an additional level of data beyond the stats provided by eCommerce tracking. You'll be able to drill down into the way individual customers navigate your site before making a purchase.
Install and activate this addon just like we did with the eCommerce addon. Go to the Addons screen, then click Install. The addon will automatically activate and status will change to Active.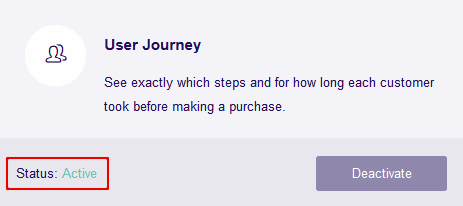 There, we just started tracking eCommerce customer journey analytics for your online customers!
Step 4: View eCommerce Customer Journey Analytics in WordPress
When you have the ExactMetrics User Journey addon activated, you'll find the data it gathers inside your eCommerce plugin dashboard.
For example, let's say we're using Easy Digital Downloads (EDD) to sell downloadable content. It's the best WordPress plugin for selling digital files and downloads online.
To see our customer activity on a specific order, we go to the WordPress dashboard and click Downloads » Orders in the Easy Digital Downloads menu.

From the list of orders, click on a single order number and you'll see the Order Details page, including the User Journey steps.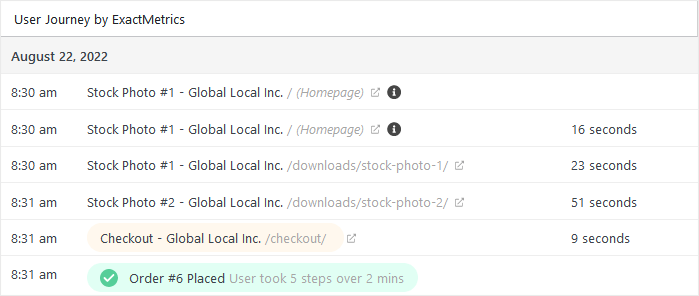 That's all it takes to set up and track eCommerce customer journeys using WordPress and ExactMetrics!
What You Can Learn from User Journey Analytics
These eCommerce customer journey analytics show you how individual buyers move through your website on their way to making a purchase.
User journey data helps you define an ideal flow for converting traffic into paying customers.
For example, do you have a blog post, or an FAQ page, that leads to faster conversions? Then you can try to direct more traffic through that path by publishing and sharing more links to those pages.
Or, you can find out when and where people stall or get diverted from the buying process. Maybe you have too many outgoing links in product pages that distract customers and slow down their progress.
User journeys give you more clues on what people like and don't like, so you can tailor the customer experience for maximum results.
That's it!
We hope this guide to eCommerce analytics was helpful. If you liked it, you may want to read this article on boosting your eCommerce conversion rates.
Don't forget to follow us on Twitter and Facebook to see all the latest reviews, tips, and Google Analytics tutorials.