Are you looking for a way to set up Vimeo analytics tracking on your WordPress site to see how your embedded Vimeo videos are performing?
By measuring how people interact with videos on your website, you'll be able to figure out what content is engaging, which videos are resonating with your audience, and what might not be working in the way you'd hoped.
In this article, we'll show you how to set up Vimeo analytics on your WordPress site with Google Analytics.
Why Set Up Vimeo Analytics in WordPress?
Vimeo is a top platform for hosting and sharing high-quality videos. If you've got Vimeo videos embedded in WordPress, it's important to see how those videos are performing.
By setting up Vimeo analytics tracking in WordPress, you can find out several different, important metrics:
Video impressions
Video clicks to play
Watch progress
When you have this data, you can see which videos are resonating with and engaging your audience.
And if you drill deep, tracking Vimeo videos in Google Analytics can show your visitors' source. For instance, you can see if a person who watched a video came from social media or performed a Google search. This way, you can promote your videos on the right channel to attract more views.
Let's dive into how to set up Vimeo analytics.
How to Track WordPress Vimeo Videos in Google Analytics
ExactMetrics is the best premium WordPress analytics plugin. With ExactMetrics, there's a whole list of things you can set up and monitor in Google Analytics and your WordPress dashboard, plus automatic Vimeo video tracking.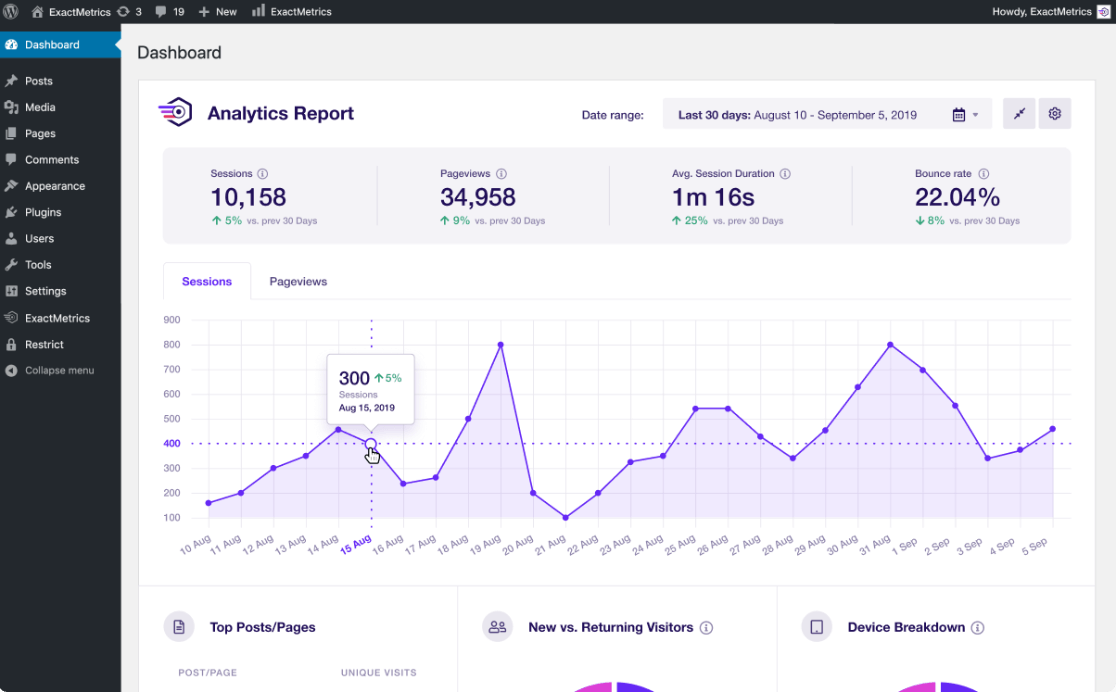 Our most popular features include:
With ExactMetrics, all your most important metrics are right there in your WordPress dashboard.
To set up Vimeo video tracking using ExactMetrics, follow these steps:
Step 1: Install ExactMetrics
Already have the plugin? Skip to step 3.
To start, head to the Pricing page and get started with ExactMetrics at the Plus level. Once you complete checkout, download the plugin.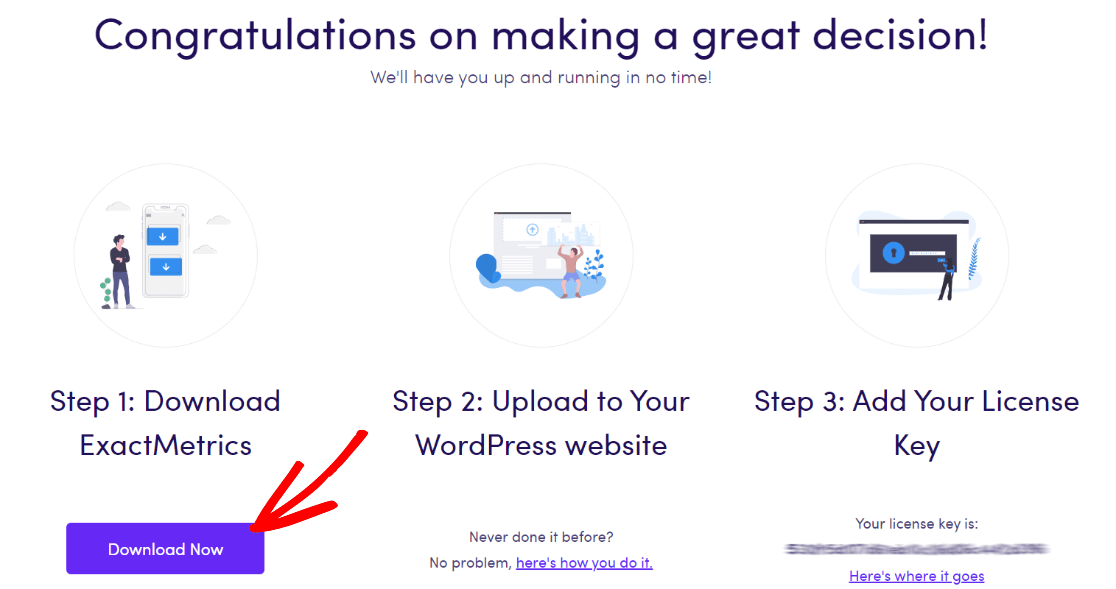 Next, upload it to your website.

Step 2: Add Your License Key and Connect to Google Analytics
Now that you have ExactMetrics installed, you can add your license key and connect your Google Analytics account. To get set up, click on ExactMetrics under your WordPress Dashboard and click the big green "Launch the wizard!" button.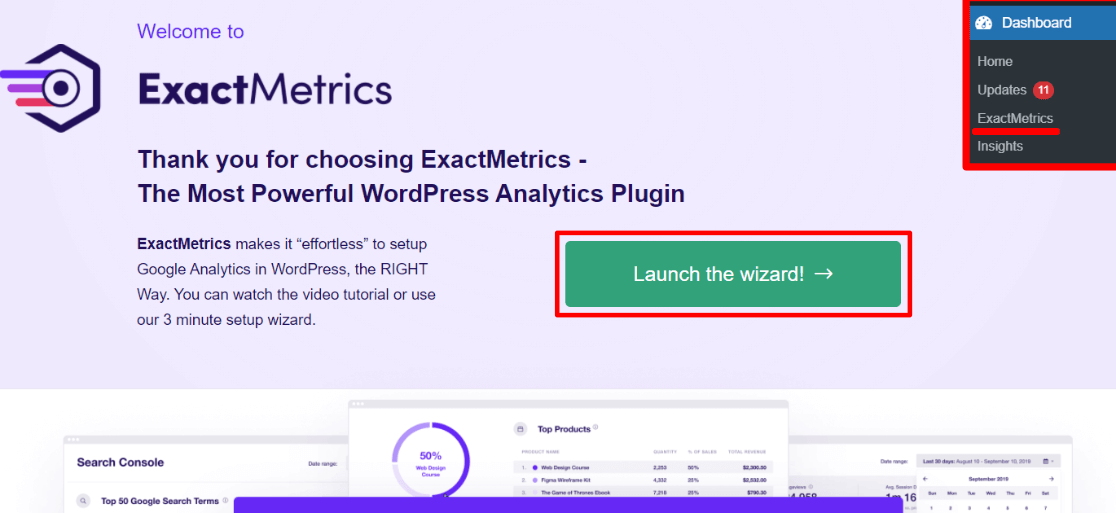 Once you're in the wizard, you'll get to this page where you can add your license key and connect with Google Analytics: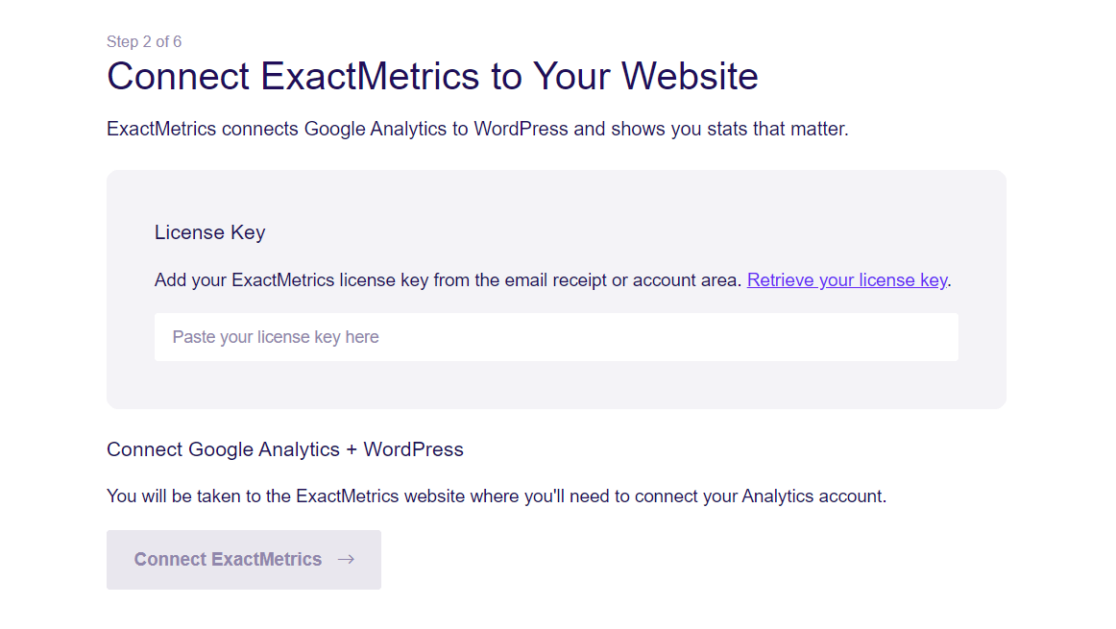 For more details on this step, check out our guide on how to properly add Google Analytics to your WordPress website.
Step 3: Install the Media Addon
Now, you need to install the ExactMetrics Media Addon.
To do that, head to WordPress and go to ExactMetrics » Addons, then scroll down to the Media Addon and click Install.

That's it! Video tracking is now enabled.
Where to Find Vimeo Analytics in WordPress
Ready to see how your videos are performing? Now that you've installed the ExactMetrics media addon, you'll have access to a Media report.
Head to ExactMetrics » Reports, then navigate to the Media tab:

Now, you'll see data for each of your videos that have been interacted with in your date range: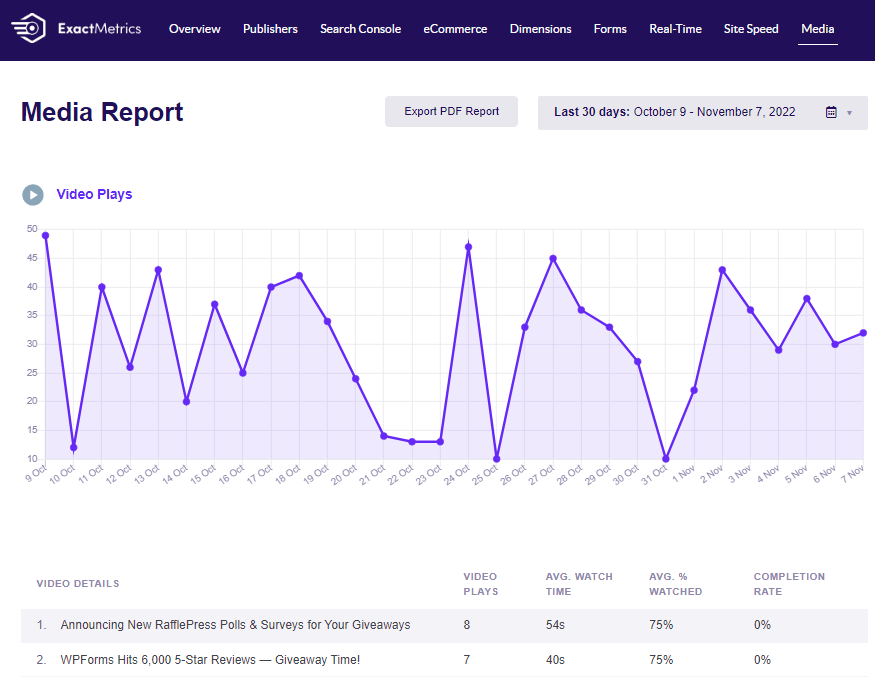 For each video, you'll see plays, average watch time, average percentage watched, and completion rate.
This data will also be sent to your Google Analytics as events.
Where to Find Vimeo Analytics in Google Analytics
Once you've given it a few days for video data to be gathered, you can look at how your Vimeo videos are performing in Google Analytics.
To view the reports, log in to your Google Analytics account and then go to Behavior » Events » Top Events.
Now, you'll see an Event Category called "video-vimeo". Click on it.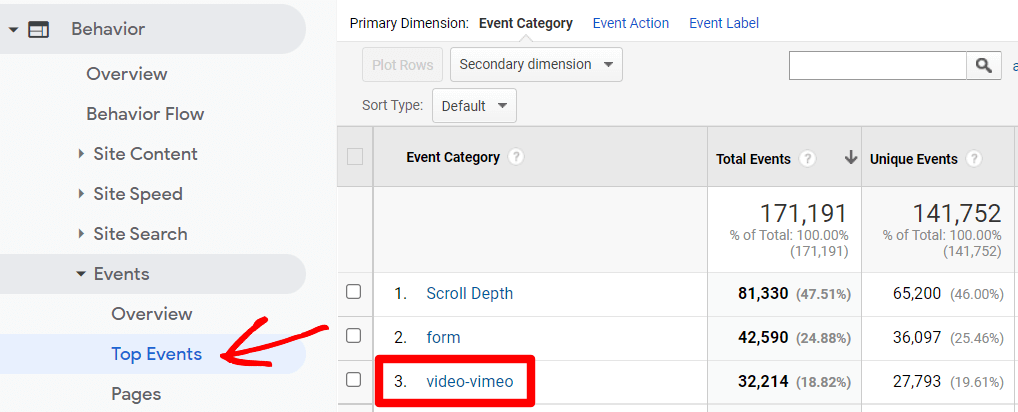 Now, you'll see a list of your events. Impression means your video was seen, 0 means the viewer pressed play but didn't make it to 25%, 25 means they made it to 25%, then 50, 75, and 100 all mean the watchers made it to that percentage.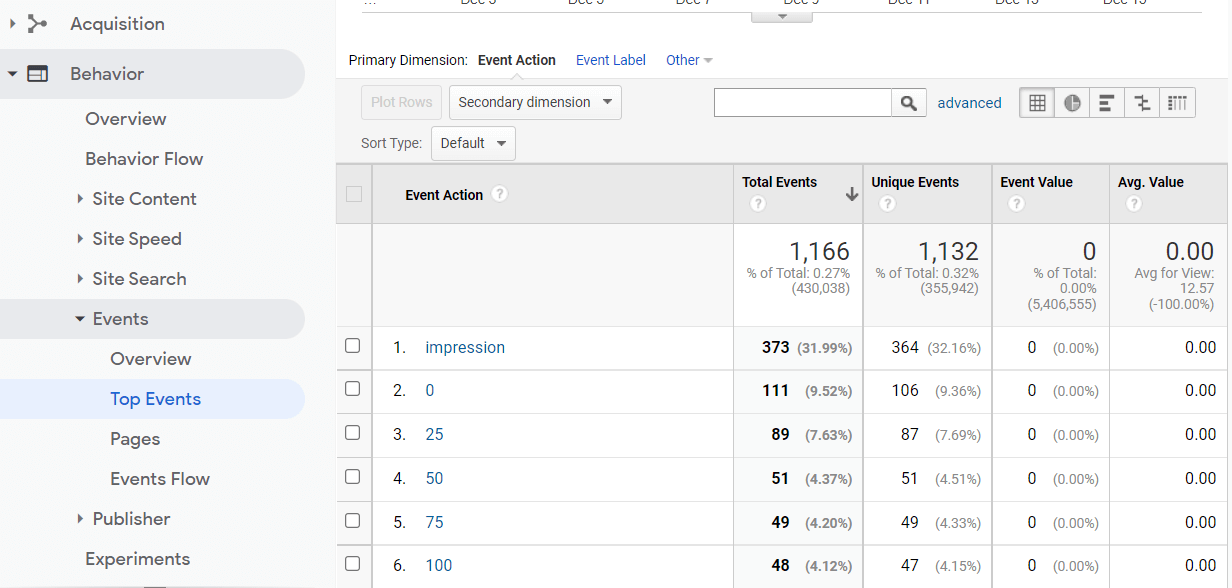 Now, you can add these events to any other report in Google Analytics to see extra data about your video watchers.
With your video events available to add to any report, you can see which videos are performing, and which aren't.
And that's it!
We hope you liked our article on how to track Vimeo analytics on your WordPress website. You can also go through our guide on Adding Google Analytics 4 to WordPress: Step-by-Step Guide.
Don't forget to follow us on Twitter and Facebook to get to know the latest Google Analytics tutorials.