Is your website optimized so that each webpage is focused on a single keyword or keyphrase? If so, you can track these focus keywords in WordPress to see how well your content and keywords are performing in Google searches.
Once you have the ability to measure your keyword performance, you get a couple of huge benefits. First, you can track keywords over time to see if your SEO activity is having a positive impact on search traffic and rankings.
Not only that, you'll quickly see when one of your focus keywords is dropping in popularity, so that you can take immediate action to fix any problems.
What Is a Focus Keyword?
Some SEO tools and WordPress plugins let you define a focus keyword as part of your on-page content optimization. This is the main word or phrase that defines the topic of your blog post or webpage.

Ideally, your focus keywords match the search terms that people use to search on Google and other search engines. After you set a focus keyphrase, you'll want to know how much traffic your website gets from searches related to your target phrase.
One key to understanding your site's organic traffic is to find out how many visitors your keywords are bringing in. So, in this post we'll show you how to track focus keywords in WordPress.
How to Track Focus Keywords in WordPress
Website owners have many options for tracking keywords, and what metrics to track. You can use a full-service SEO platform like Semrush, or you can use Google Analytics to track keywords.
For WordPress users, though, the easiest method is to use plugins that let you track keywords right in the WordPress dashboard.
In the rest of this post, we'll show you how to use ExactMetrics and All in One SEO to effectively track your focus keywords.
ExactMetrics is the best premium Google Analytics plugin for WordPress. It allows you to get your most important traffic stats and visitor data in WordPress, without logging into Google or another website.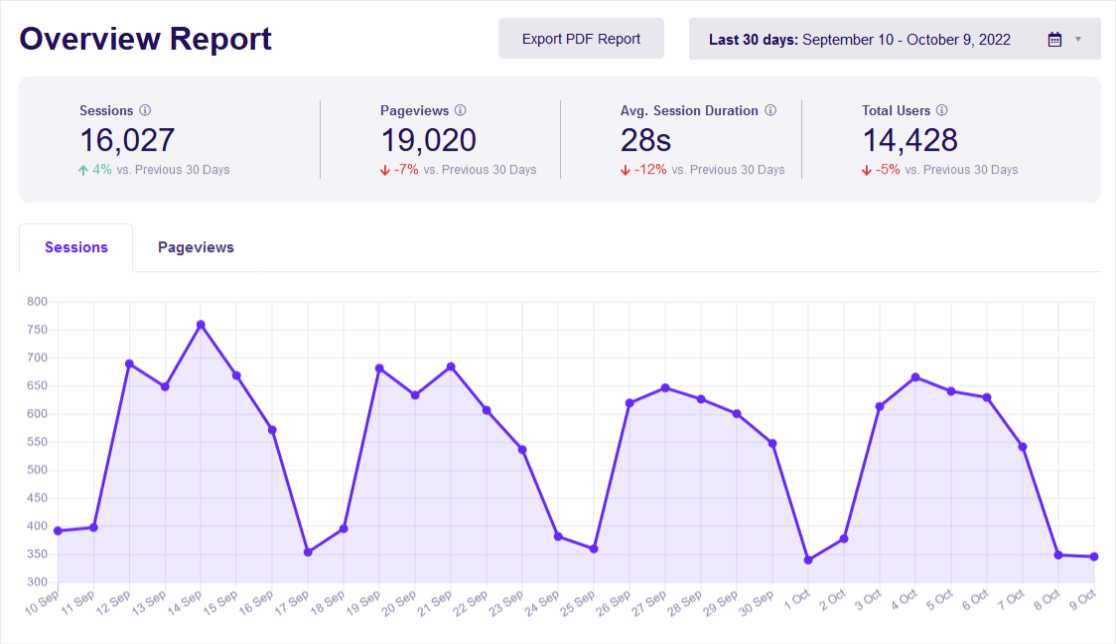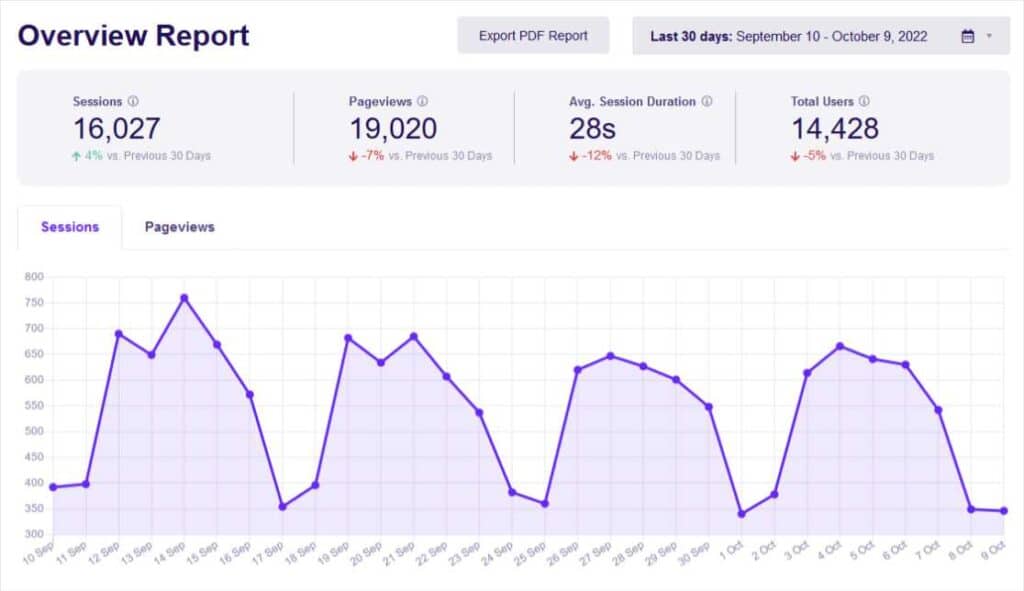 And, ExactMetrics is easy to connect to All in One SEO (AIOSEO), the world's best search engine optimization plugin for WordPress.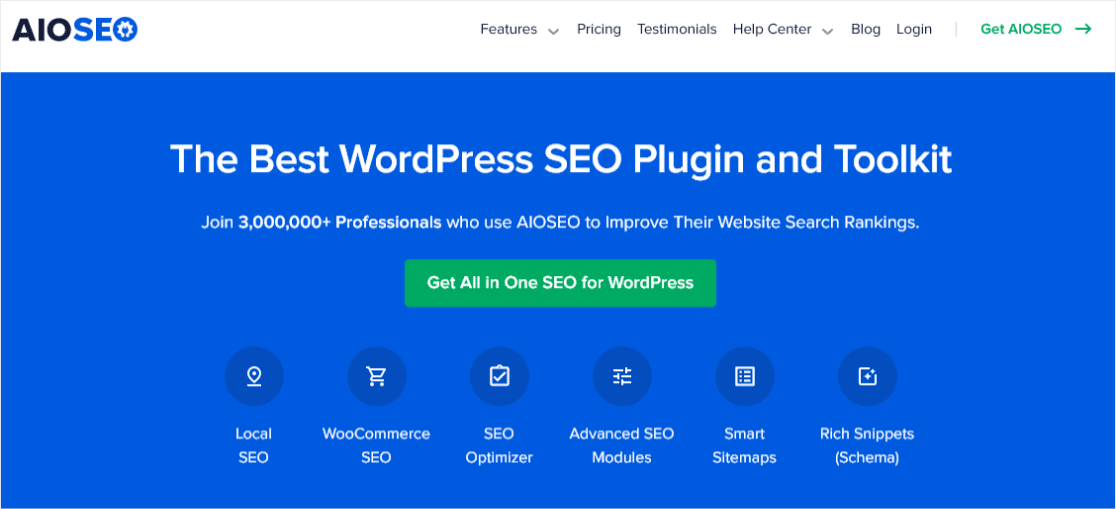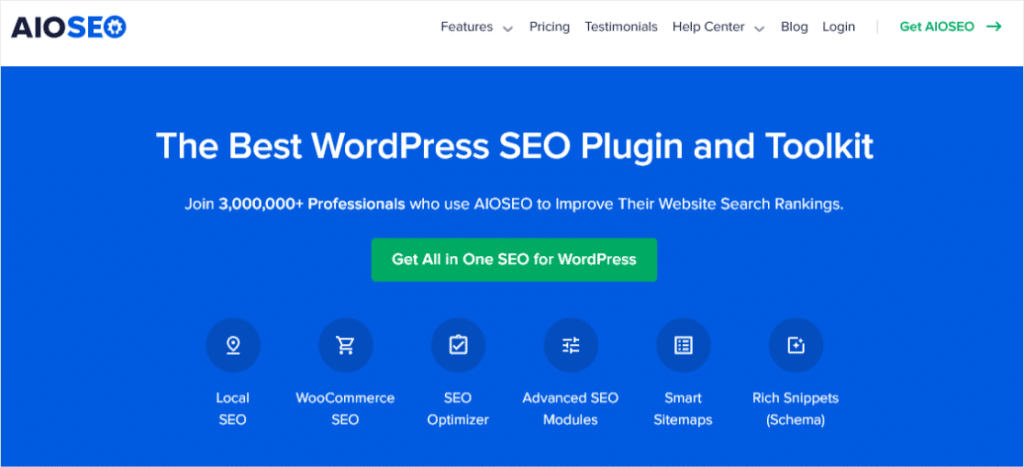 In this tutorial, you'll use AIOSEO to set focus keyphrases for your webpages, and then use ExactMetrics to track them.
ExactMetrics offers built-in support for tracking focus keywords in the two most popular SEO plugins for WordPress: All in One SEO (AIOSEO) and Yoast SEO.
Let's see how it's done….
Step 1: Install ExactMetrics Plugin and Connect Google Analytics
The first step is to install the ExactMetrics plugin. You'll need an ExactMetrics Pro plan in order to get the Custom Dimensions addon.
This addon is an extra piece of software that automates the setup of keyword tracking in Google Analytics. Otherwise, you'd need to configure your keyword custom dimension in Google Analytics yourself.
You'd also have to create a custom report to track your results. However, with ExactMetrics, the plugin does the custom dimensions setup and reporting for you.
If you've never installed or used the ExactMetrics plugin, follow this complete guide to setting up Google Analytics and connecting it to your WordPress site.
Install the Dimensions Addon
To finish your setup and prepare ExactMetrics to track focus keywords, install and activate the Dimensions addon now.
Go to ExactMetrics » Addons, then scroll down until you see the Dimensions tile. Click the Install button to install and activate the addon.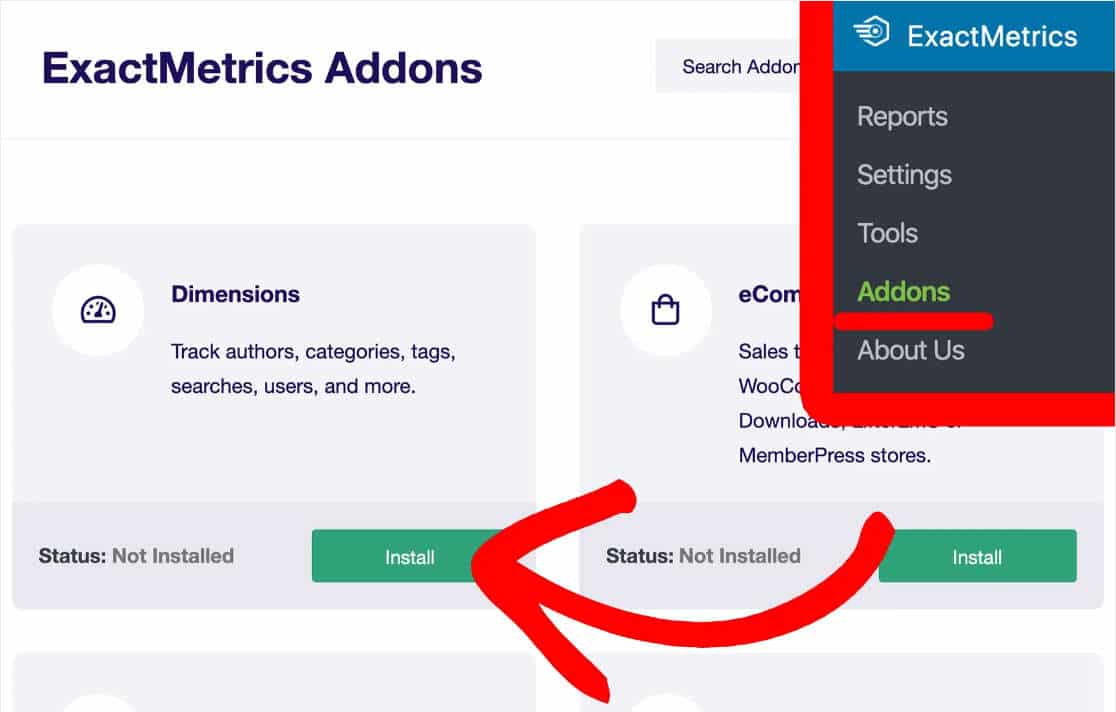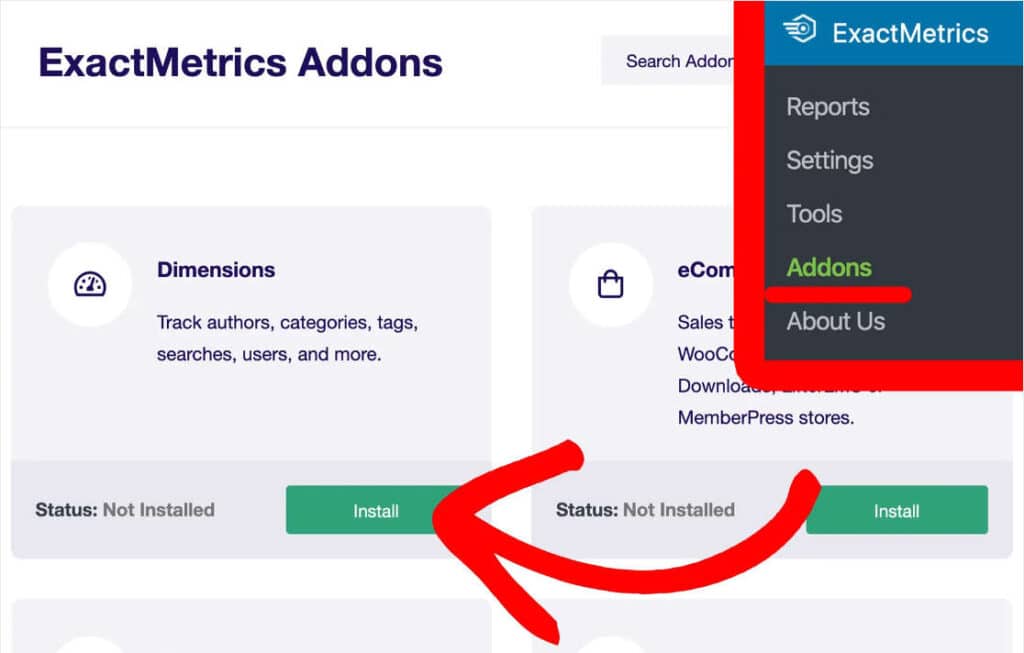 That's it, ExactMetrics will now start tracking your keywords and other custom dimensions automatically! Now, let's move on to install the AIOSEO plugin and add focus keywords to your webpages.
Step 2: Install the All in One SEO Plugin
At this point we'll install another plugin, All in One SEO (AIOSEO), the best WordPress plugin for search engine optimization. You can purchase any plan and get all the on-page SEO tools related to focus keyphrase optimization and tracking.
After you purchase the All in One SEO plugin, open the Downloads tab on the My Account page to download the plugin. Click Download AIOSEO to save the plugin file to your computer.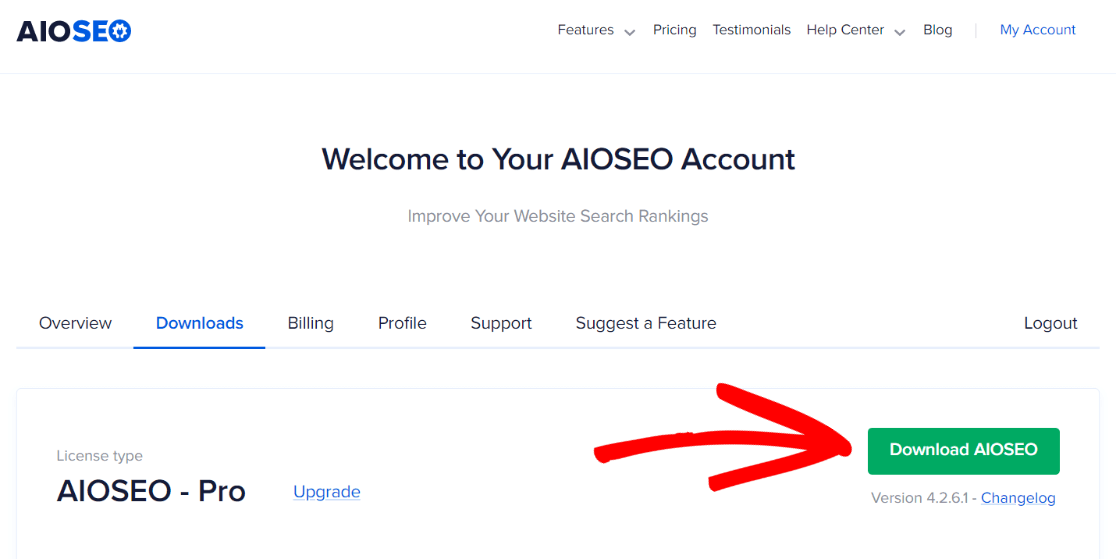 Now, log into your WordPress dashboard, then click Plugins » Add New and click the Upload Plugin button at the top of the page.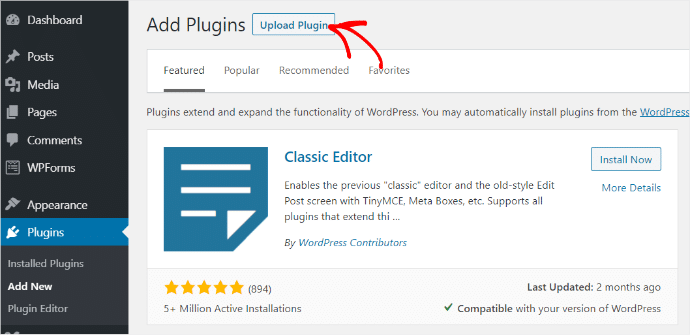 On the next screen, upload the AIOSEO .zip file that you downloaded earlier and click Install Now.

When the installation is complete, click Activate Plugin to finish the process.

Finally, follow the AIOSEO setup wizard to complete your basic SEO configuration. For more help with AIOSEO and how to get started, check out this beginners guide to All in One SEO.
Step 3: Set Your Webpage's Focus Keyword in AIOSEO
Now that you've got All in One SEO installed on your WordPress site, you can set focus keyphrases for your posts and pages.
To get started, first open an existing page in the WordPress editor. Optionally, you can start by creating a new draft and adding your focus keyphrase first.
Once you're in the page editor, scroll down below the text window to the AIOSEO Settings area.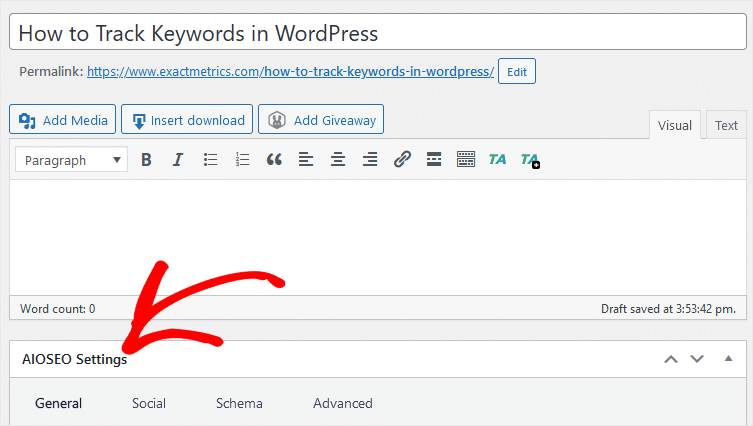 Here's where you control all of your on-page SEO settings for individual webpages and posts.
A little further down the AIOSEO Settings screen, under the General tab, you'll find the Focus Keyphrase section.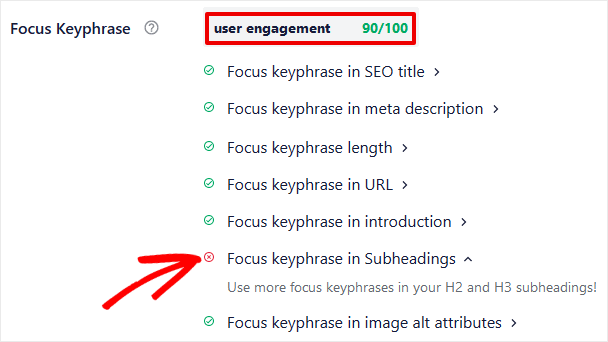 In this example, the focus keyphrase is user engagement. That's the term the author of this page wants to rank for in search engines.
As you can see, All in One SEO provides some on-page SEO advice regarding the usage of your focus keywords. In this case, AIOSEO is recommending more keyphrase use in the page's H2 and H3 subheadings.
You also get a score from 0 – 100 to tell you when your content has been properly optimized for your chosen keyphrase. With this tool, you don't have to guess about how to use your keyphrases for on-page SEO.
For more information, here's a complete guide to using focus keywords properly in WordPress.
Step 3: View Focus Keyword Performance in ExactMetrics
Now, after you have defined keyphrases for your webpages, you'll be able to see how well they're performing in Google search.
Simply click on ExactMetrics » Reports, then select the Dimensions tab. Scroll down until you see the Focus Keyphrase report.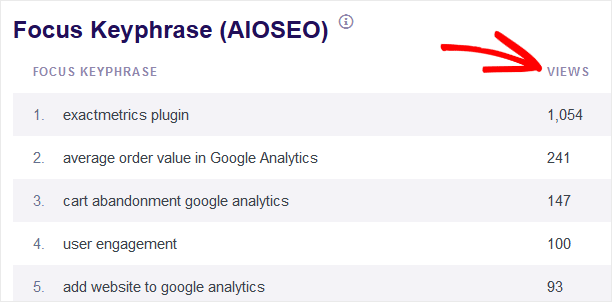 Here, you'll find out how many page views you received for your top focus keyphrases. This shows you which of your keyphrases are receiving the most traffic.
Just as importantly, you can see which keyphrases aren't drawing much traffic. That lets you know which of your targeted keywords you might want to spend more time optimizing.
Using Your Focus Keyphrase Report
After you set up focus keyphrases in WordPress and start tracking them, what should you do with the data?
Here are a couple ideas.
Track your keyphrase performance over time to measure the effectiveness of your on-page SEO and content marketing. You'll see how your focus keyphrases are trending, and whether your overall SEO efforts are working.
If your focus keyphrases aren't bringing in the traffic you want or expect, you can adjust your target keywords. The Focus Keyphrase report is a useful part of your keyword research strategy.
To get an idea of how well your focus keyphrases match the search terms people actually use to find your site, connect ExactMetrics to Google Search Console.
Then, look at the Search Console report in your WordPress dashboard by clicking ExactMetrics » Reports, then the Search Console tab.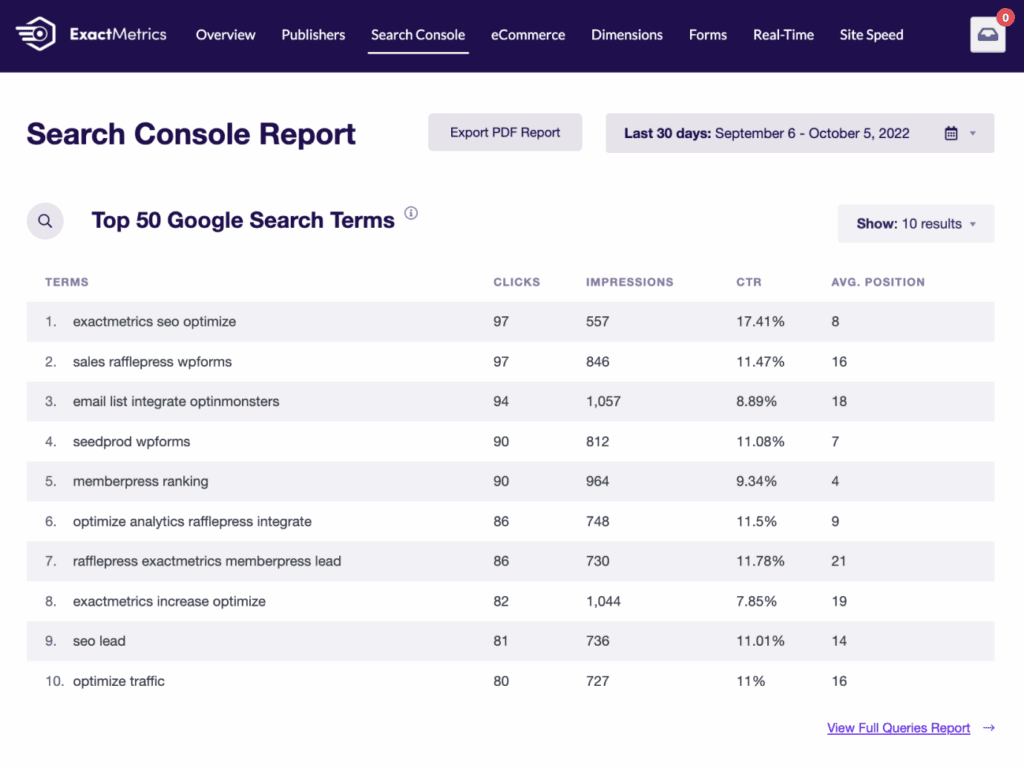 This report displays the top 50 search terms that your site visitors typed into Google before landing on your website. Now you can compare your focus keyphrases with the queries people entered in Google.
And, if you're not optimizing your webpages for your top Google search terms, you should.
That means creating new content to align with your top search terms, or revising the keywords on existing pages. Either one of these should help you draw more organic traffic for those searches.
All right, that's it for our quick lesson on tracking focus keywords in WordPress the easy way.
To learn more about where your website traffic is coming from, check out this post on how to see all your traffic sources in Google Analytics.
Not using ExactMetrics yet? What are you waiting for?
Don't forget to follow us on Twitter and Facebook to stay up to date on the latest tools and tutorials for Google Analytics.