Are you looking for a way to see how your Google Ads (previously known as AdWords) campaigns are performing?
By setting up tracking in Google Analytics, you can get insights about which keywords get the most clicks and conversions, view a visual representation of your users' journey through your website, and much more.
In this article, we'll guide you on how to track Google Ads campaigns in Google Analytics. Let's start…
Why Track Google Ads Campaigns Performance?
Google Ads tracking can help you understand how people interact with your ad campaigns.
You get to know whether your visitors are purchasing your products or signing up for your service when they land on your website through an ad. This way you know if the money you're investing in Google Ads is paying off or not.
Some other advantages of tracking Google AdWords in Google Analytics include:
Optimize your ad campaigns to maximize your revenue or return on investment (ROI)
Find out profitable ad groups, keywords, campaigns, etc.
Easily import Google Analytics goals into Google Ads account
Understand the user flow of your audience
Dive deep with Google Analytics Multi-Channel Funnels report
Optimize your sales funnel and ensure that people don't face any issue like during checkout
Get other website data along with AdWords for more insights
With that, let's see how you can track your AdWords campaigns in Google Analytics.
How to Link AdWords to Google Analytics
Just follow these steps and you'll be able to see your Google Ads data in Analytics in no time.
Step 1: Get Google Ads Tracking Code
To start, you'll first need to create a new campaign in Google Ads and get the tracking code. You can that by going to Google Ads homepage and then click Start now.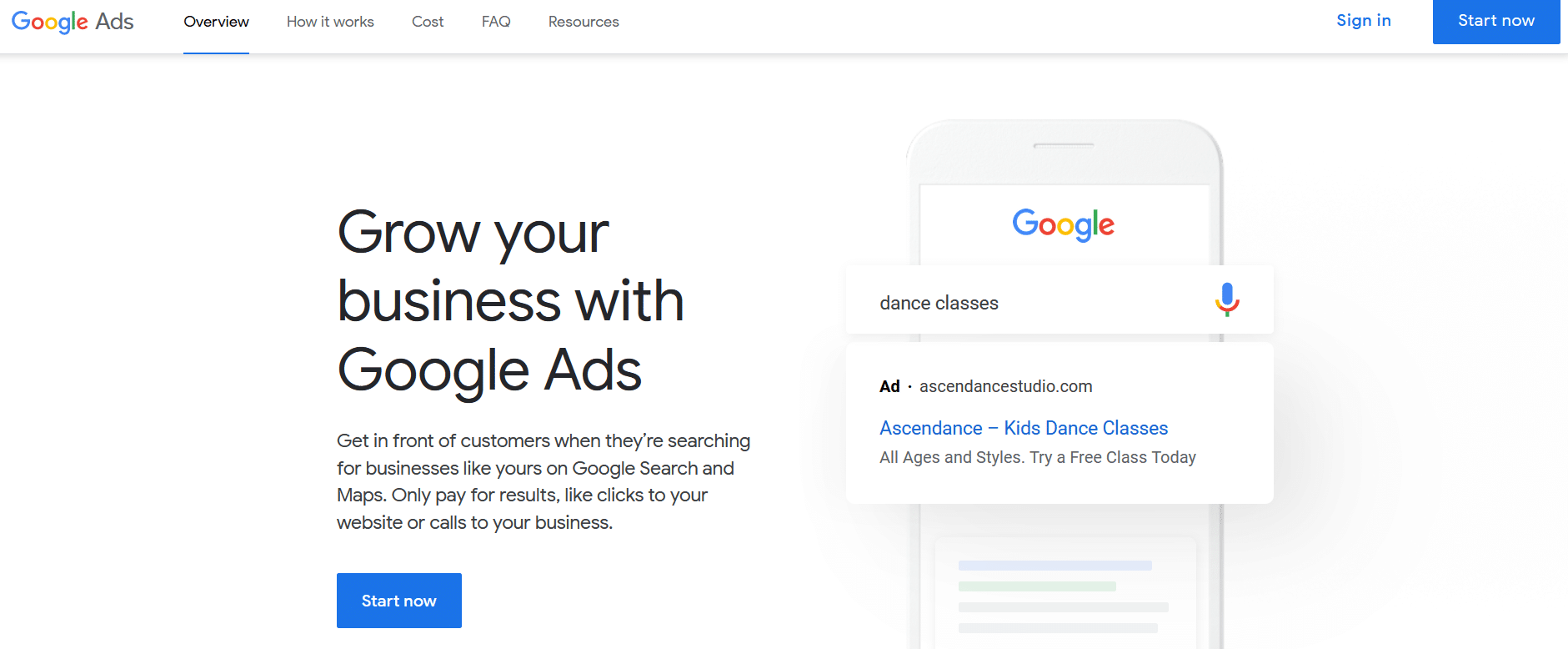 You can then sign in using your Google account or create a new one. Once that's done, you'll see your Google Ads Overview page.
Now, you can click on the + New Campaign button to create your first campaign. You can even create one by going to the Campaigns option on your left and clicking the plus (+) button.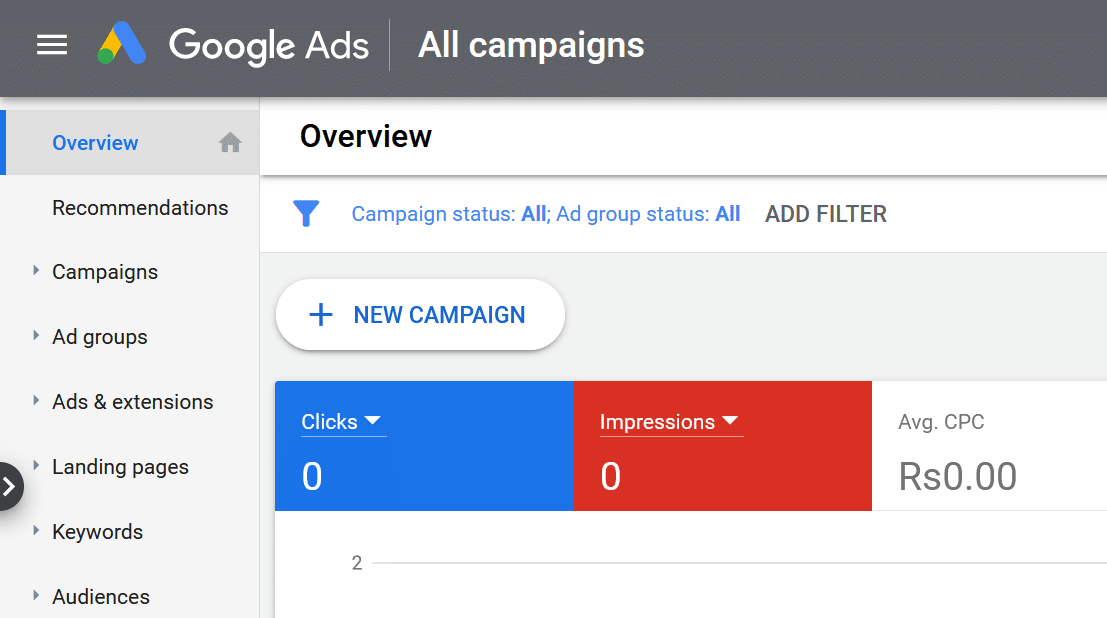 Next, Google Ads will ask for the goal of your campaign. There are several options you can choose from, such as sales, leads, website traffic, product and brand consideration, app promotion, and brand awareness.
And if you're not sure what's your goal then you can select Create a campaign without a goal's guidance.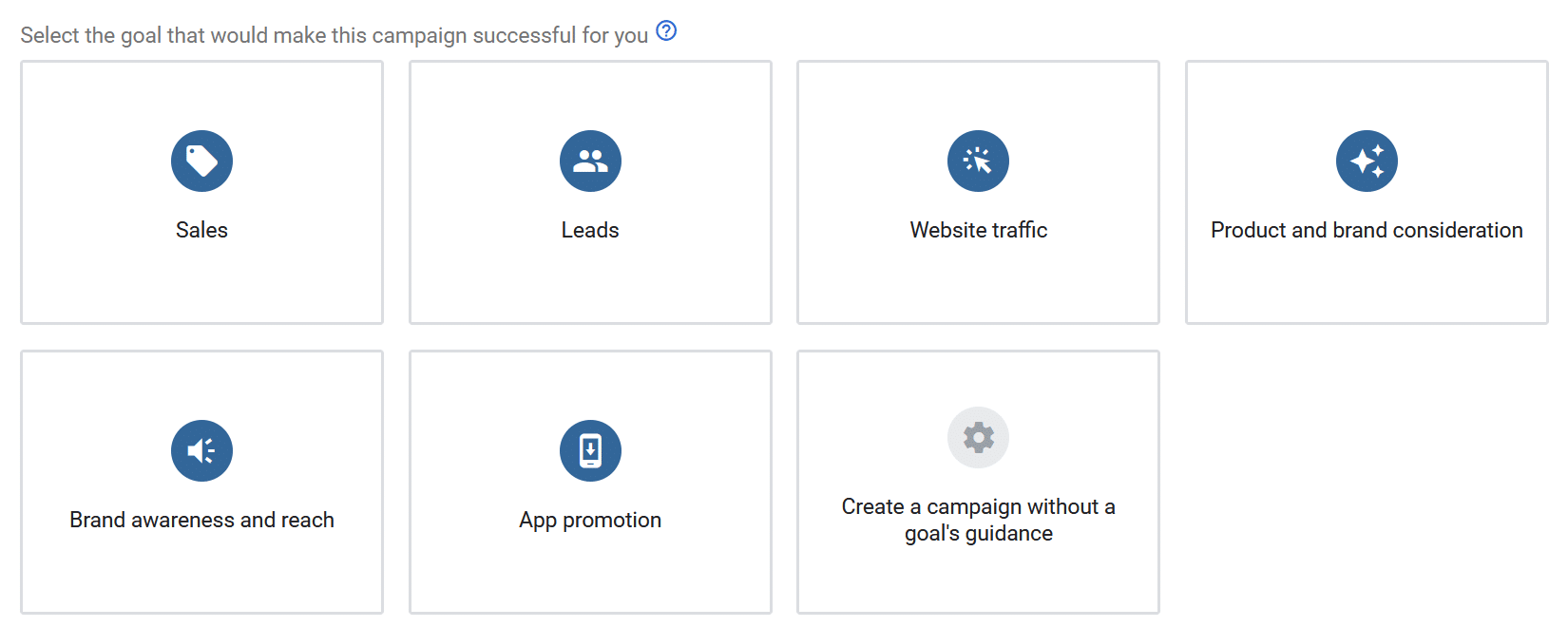 Once you've selected a goal for the campaign, you'll have to select a campaign type.
For instance, you can run your ads campaign in Google search or as display ads across the web. And if you have an eCommerce store, then you can run a shopping ads campaign.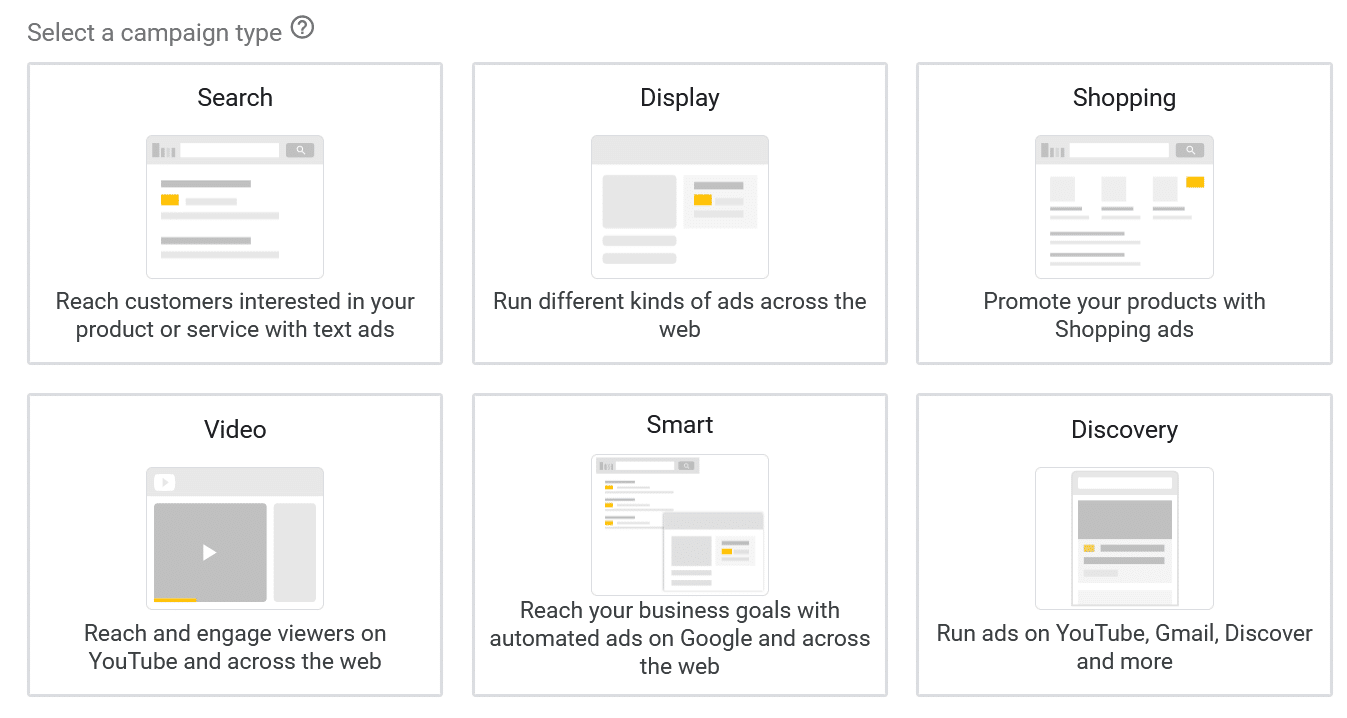 Google Ads will then ask you how you'd like to reach your goal. If you want people to land on your website and complete the desired action, then select Website visits and enter the URL of your site.
Similarly, you can select phone calls and add a telephone number to your business. And you can select Shop visits and enter the physical address to your store. Google Ads also lets you select App downloads where you can select your app's platform (Android or iOS) and enter the app name.
Do note that it's not necessary to select all these options. You can choose the ones that are relevant to your business.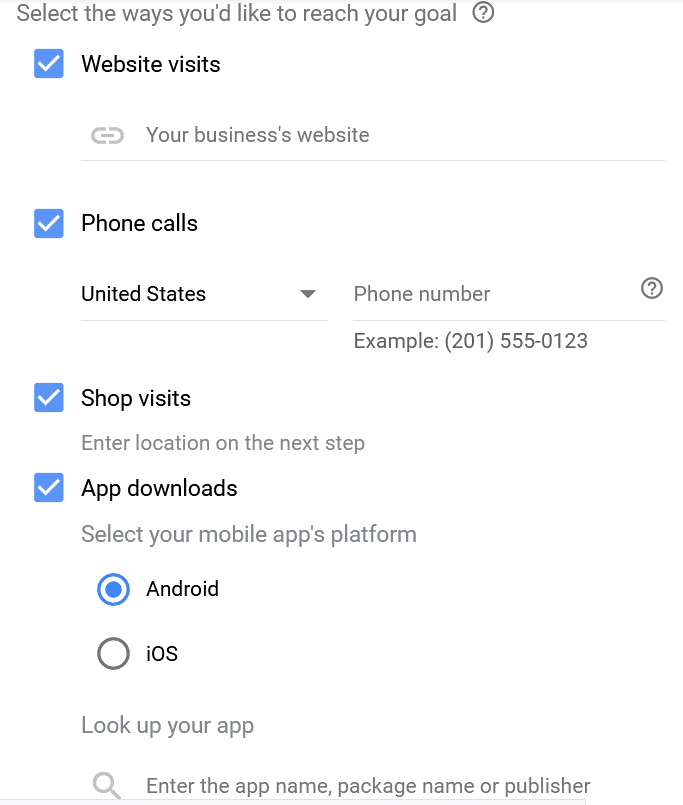 Next, you'll see 2 options for adding the Google Ads tracking code to your website. First, you can get the instructions (tracking code) emailed to you. Second, click on the Install tracking code yourself option and it will show you the code in a popup window.

You can simply select the second option and view Google Ads tracking code. There will be 2 codes, one will be a global site tag and the other will be event snippet. Now, you'll need to add both to your website. So, copy these codes and keep them safe, as you'll need them in the next step.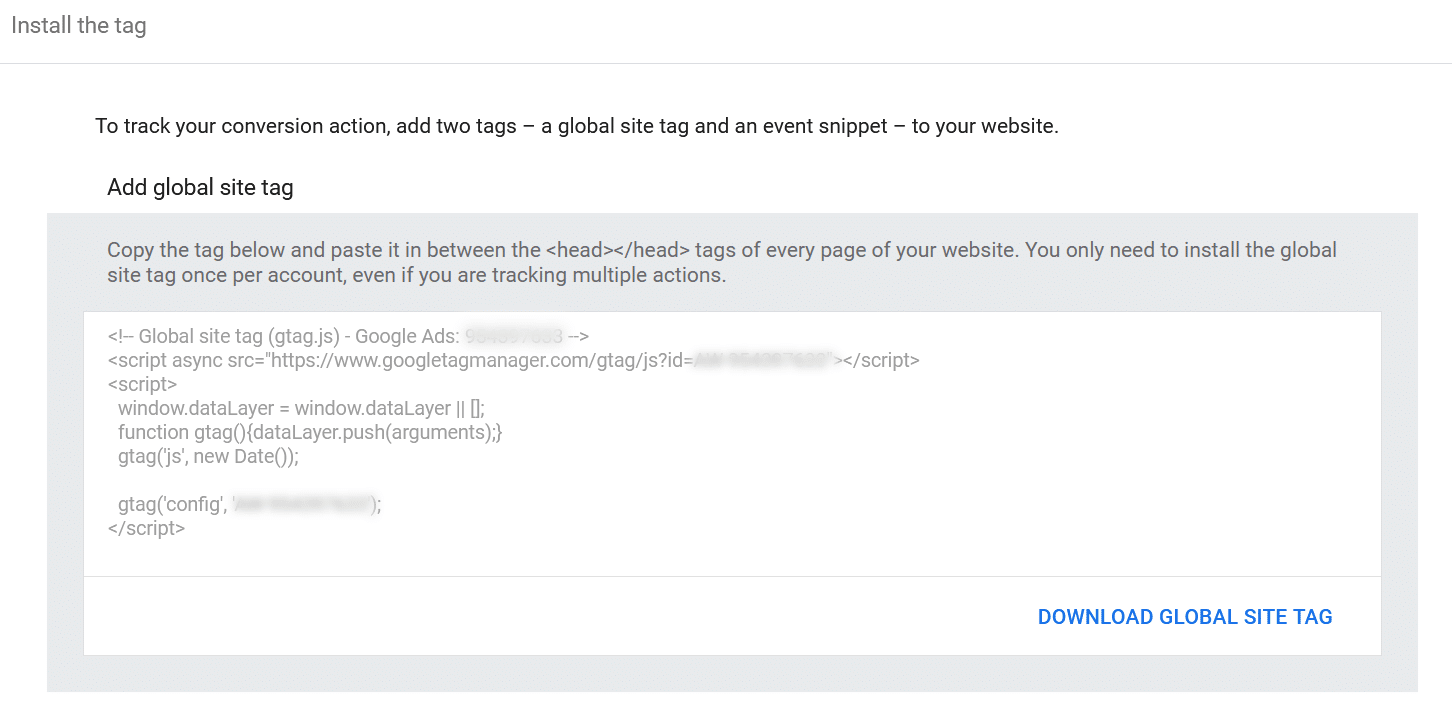 As for your ad campaign, you can click Continue and complete the setup. Just follow the setup wizard to change the settings of your campaign, set up ad groups, create your ads, and then finally review them before publishing.
Step 2: Insert Google Ads Tracking Code in WordPress
The next step is to insert these codes in the theme section of your WordPress site and between <head></head> tags. Now, you could manually edit your theme files to add these codes.
But, the easiest way of adding the tracking code to your WordPress website is by using a plugin called Insert Headers and Footers. You don't have to go through your theme files to manually insert the code and worry about messing things up.
Plus, if you update your website's theme in the future, the plugin will make sure that your tracking code is present, and you won't have to reinsert the code again.
To start, go to your WordPress dashboard and navigate to Plugins » Add New. Then search Insert Headers and Footers in the search bar. Once the plugin appears, click Install Now and then Activate.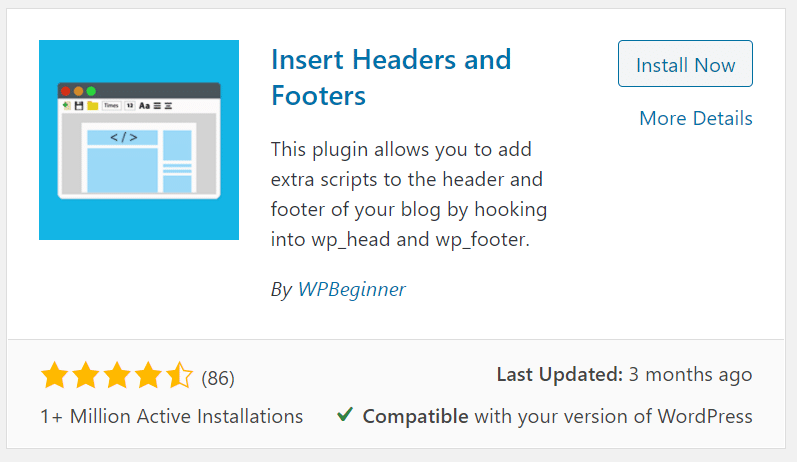 After you've activated the plugin, go to Settings » Insert Headers and Footers.
In the Scripts in Header section, paste both the tracking codes you got in the first step and then click Save.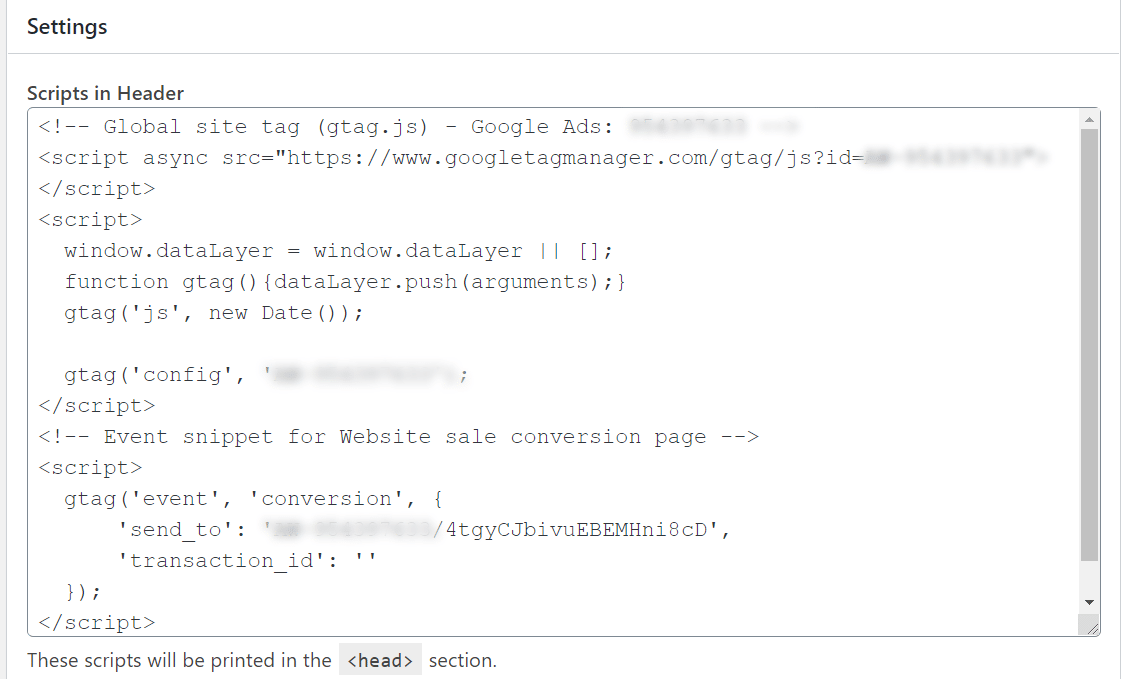 Step 3: Link Google Analytics and Google Ads
Now that Google Ads tracking code is running on your website, you'll have to link it with Google Analytics.
And to do that, login to your Analytics account and then go to Admin. Make sure you login using the same Google account that you used in the first step for Google Ads.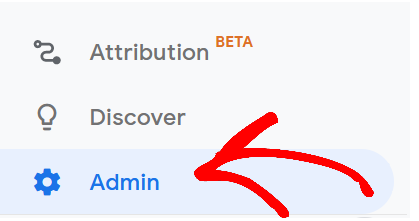 Under the Property column, click Google Ads Linking.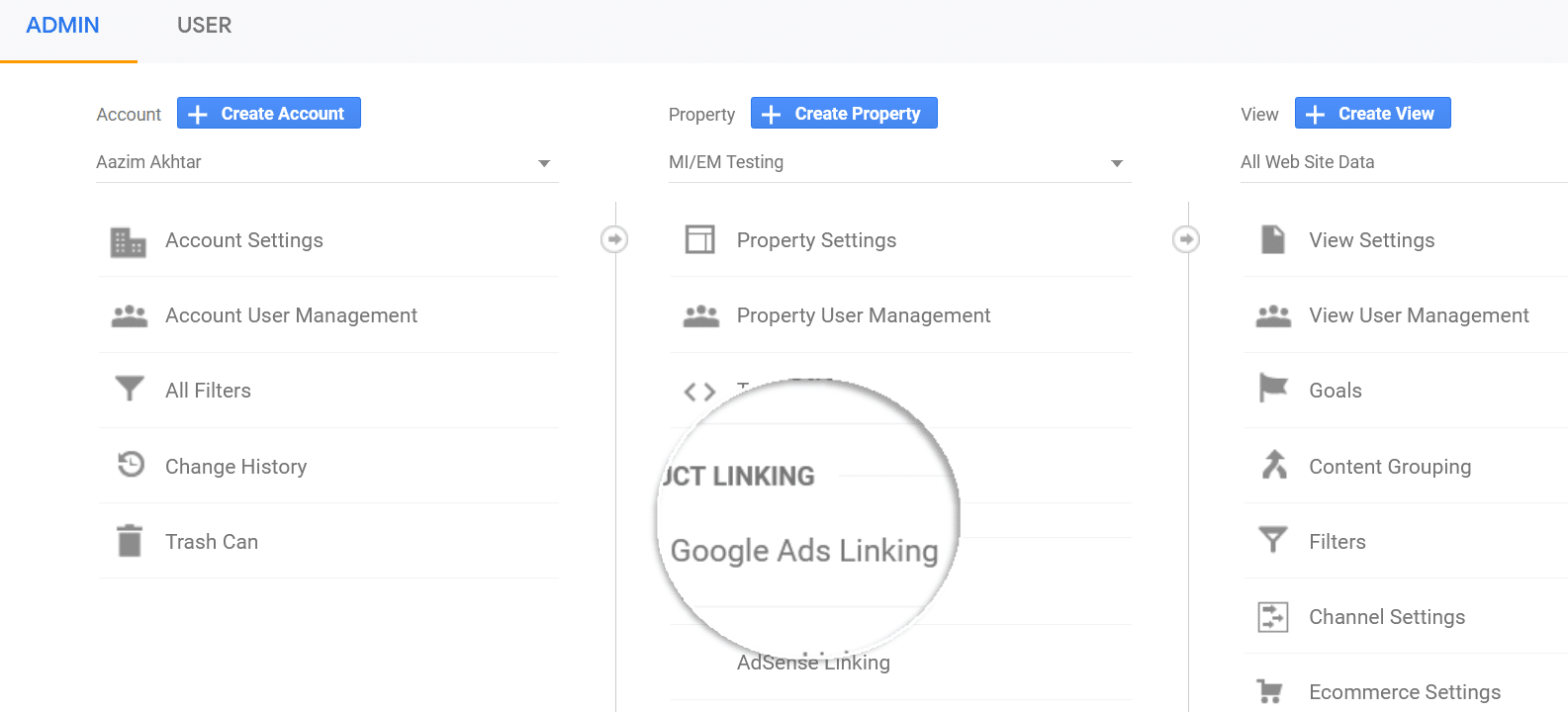 Now, select the Google Ads account you want to link and click Continue.

The next thing you'll have to do is set up the link configuration. Add a title for the link group and then click the switch in front of All Web Site Data to turn it ON.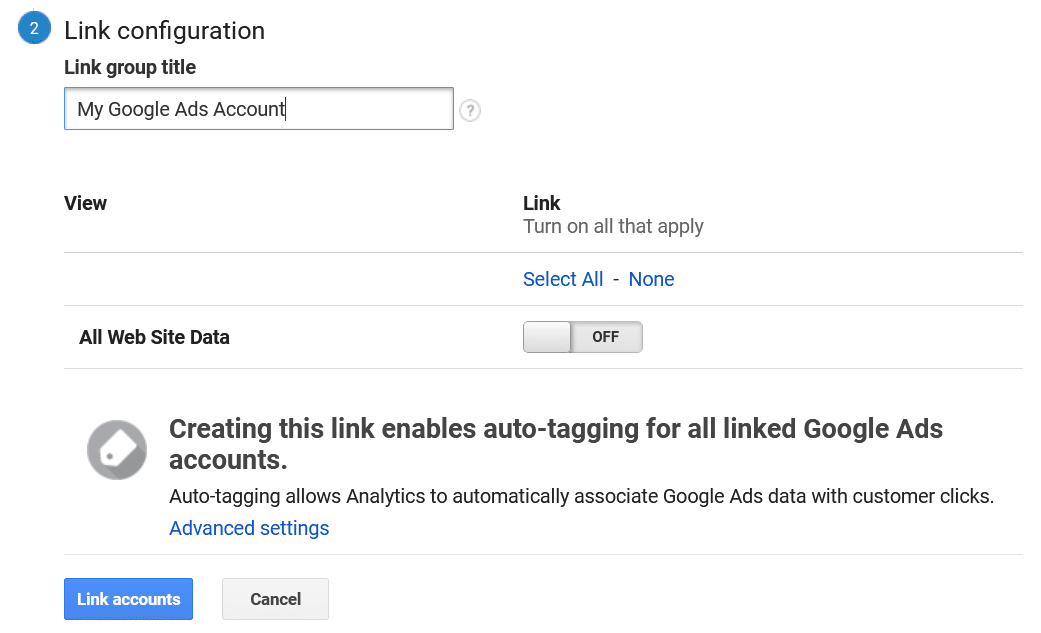 Once that's done, click Link accounts.
You've now successfully set up Google Ads tracking in Google Analytics!
How to View Googles Ads Reports in Google Analytics
After setting up tracking, you might be wondering, how can you view your Google Ads performance in Google Analytics?
To view your reports, navigate to Acquisition » Google Ads. You can now select any report you want to view. For instance, click on Campaigns to see how your campaigns are performing and which is driving the most revenue.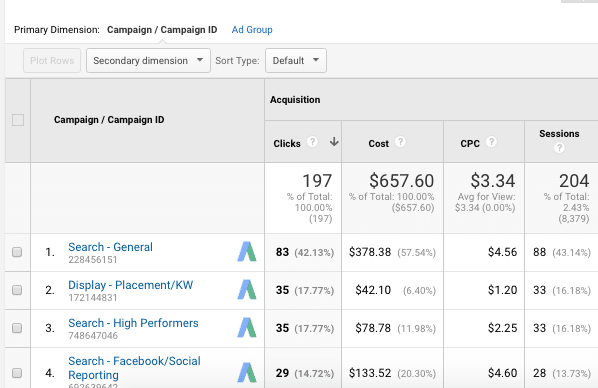 Besides that, you can see which keywords are working and which aren't. And if you want to see how people interact with your website after clicking on the ads, then look at the Treemaps report. It will show you a visual representation of your visitor's journey.
To get more insights about how you can optimize your Google Ads campaigns, you can use different secondary dimensions. For example, you can use them to see which country your visitors are coming from. This will help you target the right audience for your campaigns.
And that's it!
We hope you liked our article on how to track Google Ads campaigns in Google Analytics. If you want, do check out our post on how to set up Google Analytics AdSense tracking in WordPress.
Don't forget to follow us on Twitter and Facebook to get to know the latest guides on Google Analytics and WordPress.