In search of top-notch WordPress multisite plugins? With the right multisite plugins for WordPress, you can make your network better by adding features, improving its performance. and streamlining your WordPress multisite management.
When you use a WordPress multisite setup, you need plugins that work across multiple sites, which is why we've compiled a list of the best WordPress multisite plugins that are designed to take your network to the next level.
First, we'll cover what a multisite network is. Next, we'll share the best WordPress multisite plugins to use across your entire network of sites for everything from improved security to enhanced user management, design, and more.
What Is a WordPress Multisite Network?
So what is a WordPress multisite vs a single site? A WordPress multisite network lets you manage and operate multiple WordPress websites or blogs through a single WordPress installation. Running a multisite WordPress network gives the look and function of multiple separate sites with the convenience of only one set of core files (WP-config.php).
Using a multisite network offers several advantages, including installing plugins and themes for a number of subsites from one main super admin dashboard. This simplifies your management process, saves time and energy, and provides more control over your entire multisite network.
One of the best WordPress multisite examples is universities. They need multiple sites, each one with its own curriculum and content, but they all need to be housed under the university. A WordPress multisite network makes this possible and simple.
12 Must-Use WordPress Multisite Plugins
Here are some of our all-time favorite WordPress plugins for multisite enhancements!
First on our list is ExactMetrics, the best premium Google Analytics plugin for WordPress. This powerful tool allows you to effortlessly integrate Google Analytics with your WordPress sites and view the data directly in your WordPress dashboard.
With simple access to such valuable data, you can grow your traffic and increase sales easily. And with a WordPress multisite network, all analytics for your various sites are available in one place, making it effortless to see performance, track user engagement, identify which sites are thriving, and more!
Ready to get started with the best WordPress multisite plugin for Google Analytics? Check out our tutorial for how to add Google Analytics to WordPress multisite.
OptinMonster is the top lead-generation tool on the market, and it's an absolute must-use plugin for every WordPress website!
This powerful conversion optimization toolkit empowers single website and multisite WordPress owners to boost their website's conversion rates by creating high-converting popup modals and lead generation forms using an easy drag-and-drop builder and an extensive template library.
OptinMonster's Exit-Intent® technology helps convert website visitors into loyal subscribers and customers, even those who are about to leave your site. Additionally, the tool allows for network activation, making it possible to create different campaigns for each site on your network.
With a multisite installation, you can easily track your campaign data in one place, enabling you to improve your conversion rates across multiple websites. Whether you run a WooCommerce multisite or a single blog, OptinMonster is a serious game-changer for business growth. Check out all of OptinMonster's awesome features.
SeedProd is the best plugin for creating WordPress multisite themes and landing pages for your entire network. Using a simple drag-and-drop builder, you can quickly create visually stunning landing pages or custom WordPress themes that are optimized for all devices.
Choose from a vast selection of over 200 templates to get started, or build from scratch using SeedProd's easy-to-use page builder.
SeedProd's feature-rich platform includes a responsive design to ensure your pages look great on any device, as well as seamless integrations with popular marketing platforms such as Constant Contact, MailChimp, and ConvertKit.
With SeedProd, you have all the tools you need to create and launch a beautiful website that will make a lasting impression on your audience. It's the perfect solution for all your WordPress multisite design and building needs.
WP Multi Network is an essential plugin for anyone managing a multisite network. This powerful plugin helps you with multisite domain mapping (adding new sites to networks). It's also a great tool for managing multiple networks or existing sites that are under a single WordPress.org install.
WP Multi Network is the ultimate WordPress domain mapping plugin. You can manage several networks from a top-level "Networks" menu in the admin area. You can also move subdomains between networks and group sites into logical networks.
In addition to managing your multisite networks, WP Multi Network provides detailed information about your sites, such as all available and assigned sites. You can also use it as a plugin manager to see all your active plugins and themes.
WP Multi Network makes it easy to add new sites and keep a WordPress multisite with multiple domains organized and efficient. Whether you're managing a small network or a large one, it's a must-use tool that streamlines the management process and helps you get the most out of your multisite network.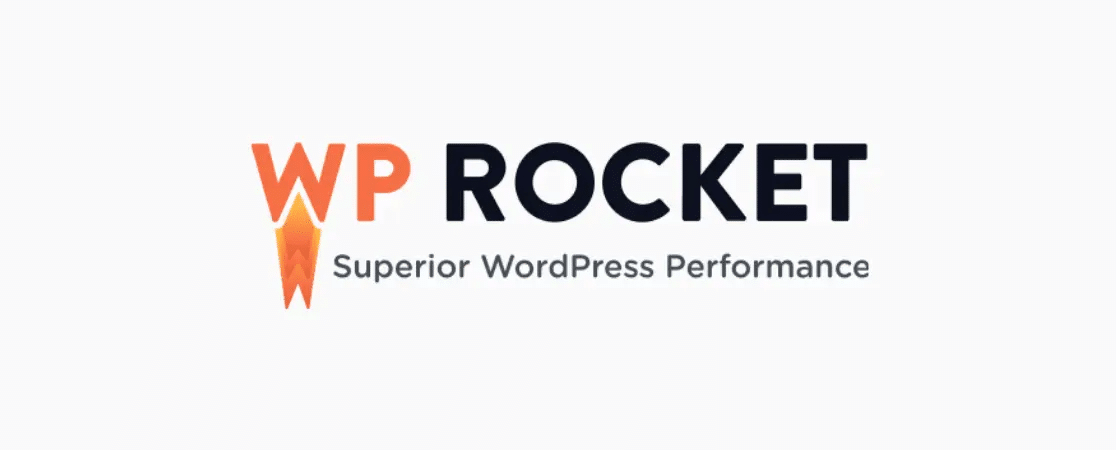 WP Rocket is a powerful caching plugin for your multisite network that can help to boost your site speed and performance without any technical skills required. It's a top pick among caching plugins because of its ease of use. It doesn't require a lot of configuration, but you can customize it more if you'd like, which makes it an excellent choice for busy site owners.
Once installed and activated on your WordPress site, WP Rocket will automatically improve your loading speeds. With advanced features like lazy loading, minification, page caching, cache preloading, static file compression, font loading, and more, WP Rocket offers plenty of options to customize caching for the type of multisite you run.
With site speed being an important SEO ranking factor, it's crucial to ensure that your multisite network is fast enough to keep up. The WP Rocket plugin lets you improve your site speed without impacting your pages or any custom post types on your sites.
WP Mail SMTP is a top-notch SMTP plugin for WordPress websites. When it comes to sending newsletters and emails from your WordPress site to your users, an SMTP plugin is a must.
Unfortunately, most WordPress multisite hosting companies are not equipped to send emails via WordPress efficiently. In fact, some hosting companies even block this function altogether.
Thankfully, WP Mail SMTP solves this problem by allowing you to send emails through an SMTP service provider like Amazon SES, Gmail, Mailgun, and others, ensuring your emails are delivered to the intended recipients, without being marked as spam.
WP Mail SMTP multisite lets you specify various email accounts for each WordPress blog or site in your network, making it an excellent tool for WordPress multisite owners.
Looking for an all-in-one solution for your WordPress SEO needs? Look no further than All in One SEO – the go-to SEO plugin for over 3 million WordPress sites.
This comprehensive plugin offers all the features you need to optimize your network of websites for on-page SEO. With All in One SEO, you can easily perfect your meta titles and descriptions, create sitemaps, optimize your WordPress multisite WooCommerce, and more.
AIOSEO gives you next-level features and functionality, including local SEO, image SEO, internal link building, rich snippets schema, and plenty more pro features. It's a must-have for all WordPress users, and it's especially useful for a WordPress multisite with shared content between sites.
With All in One SEO's easy-to-use interface and toolkit, even site owners without extensive SEO knowledge can quickly and easily optimize their site for improved search engine rankings.
WPForms is the best form plugin for WordPress, designed to cater to both ease of use and powerful functionality. This plugin is particularly useful for multisite networks with diverse form needs. From simple contact forms to complex multi-page forms, WPForms can handle it all.
If you're managing a network, you'll need a plugin that's easy to use for all of your multisite users. WPForms offers a drag-and-drop form builder that makes it simple for anyone to create advanced forms with customized fields in no time. You can also choose from a range of templates for uber-fast form creation.
Easily create contact forms, WordPress multisite WooCommerce payment/order forms, user registration forms, and so much more. WPForms is the perfect multisite plugin for WordPress, letting you easily and quickly tackle form creation for your entire network.
User Switching is a must-have plugin for WordPress website owners who need to switch between different user roles frequently. Whether you need to troubleshoot or test your site, this plugin allows you to switch between different user accounts quickly.
With User Switching, there's no need to go in and out of your user role editor to test your site for a new user. Toggle between different user roles easily and manage your users efficiently.
Plus, one of the best things about it is that it ensures high levels of security. The plugin never reveals account passwords, and users are only able to switch between accounts that have already been authorized by the network admin.
This plugin works for both single sites and multisite networks, and it integrates with other popular plugins, such as WooCommerce and most two-factor authentication plugins, allowing you to manage users seamlessly across multiple platforms and plugins.
Duplicator is an excellent WordPress backup plugin. Its multisite content copier and WordPress multisite migration tool is user-friendly and allows you to download all of your website files and upload them to your new server with ease.
You can make a WP multisite duplicate for an easy site backup, or use it for an all-in-one WP multisite migration of your entire network. Features include scheduled backups, individual site restoration within a multisite network, a streamlined two-step installer, and the ability to limit the number of stored backups to prevent filling up your local or cloud storage.
Overall, Duplicator is a fantastic WordPress multisite plugin for anyone looking for an easy backup and restore solution or for those who need to migrate multiple websites.
If you want to reach a larger audience with your WordPress website, you need to make sure it's translation-ready. There are many translation plugins available, but if you're running a multisite network, the Multisite Language Switcher free plugin is your go-to.
With this WordPress multisite plugin, you can manage translations across all your sites, including posts, pages, tags, and taxonomies. You can choose to assign site-wide translations or focus on individual pieces of content to ensure your website is accessible to a global audience.
Multisite Language Switcher is specifically designed for multisite networks and allows you to easily manage translations for all your WordPress sites and networks.
Download Multisite Language Switcher
InfiniteWP is a powerful WordPress multisite plugin manager and more. It provides an easy way to manage themes, plugins, and core updates from a single dashboard.
Features include quick site updates, site migrations, staging sites, site backups, and malware scanning. With 1-click admin access, it's an especially useful tool for freelancers, agencies, and developers who manage client sites.
Whether you're managing a small network of websites or a large portfolio of clients' sites, InfiniteWP has great tools to simplify your workflow.
That wraps up our list of the best WordPress multisite plugins! We hope you enjoyed learning more about our favorite plugins. Looking for more? Check out our list of the 27 Best WordPress Plugins (Free + Paid).
To find out more about ExactMetrics, head over to ExactMetrics vs Google Analytics: Which Is The Best?
Ready to get started with analytics? Download ExactMetrics now!
Don't forget to follow us on Twitter and Facebook to see all the latest reviews, tips, and Google Analytics tutorials.